Judge orders Maine to implement voter-approved Medicaid expansion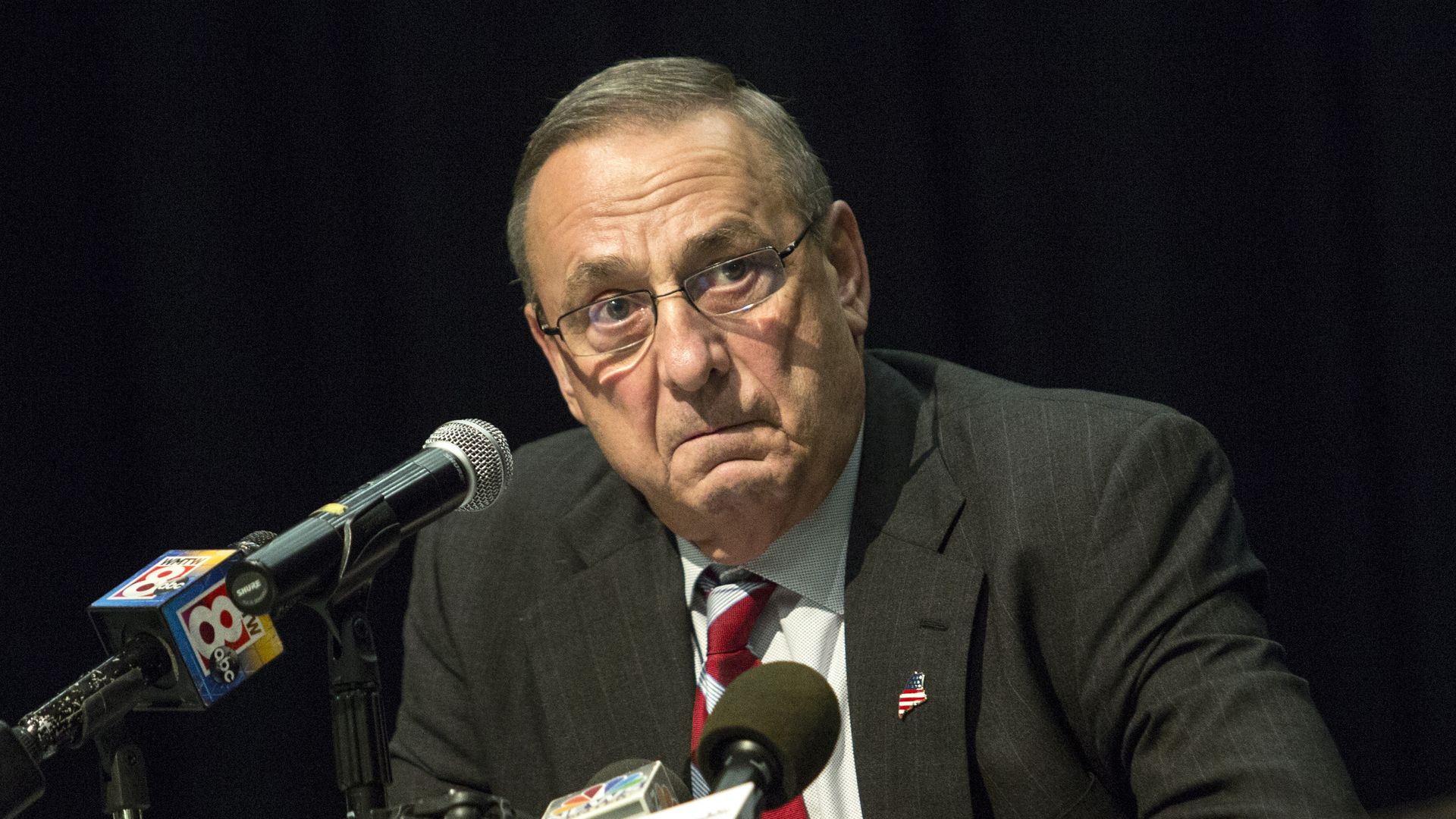 A Maine court ordered the state on Monday to start expanding Medicaid, a move that was approved by voters last year but blocked by the state's Republican Governor Paul LePage. Maine has until June 11 to submit a detailed expansion plan.
Why it matters: The ruling shows that popular votes for Medicaid expansion matter — and that Republican governors can't just choose to ignore them. Meanwhile, the expansion will allow roughly 70,000 people to get health care. Maine is the first state to expand Medicaid through a ballot initiative.
Go deeper