Updated Jun 2, 2018 -

World
North Korea may have faked the detonation of a nuclear test site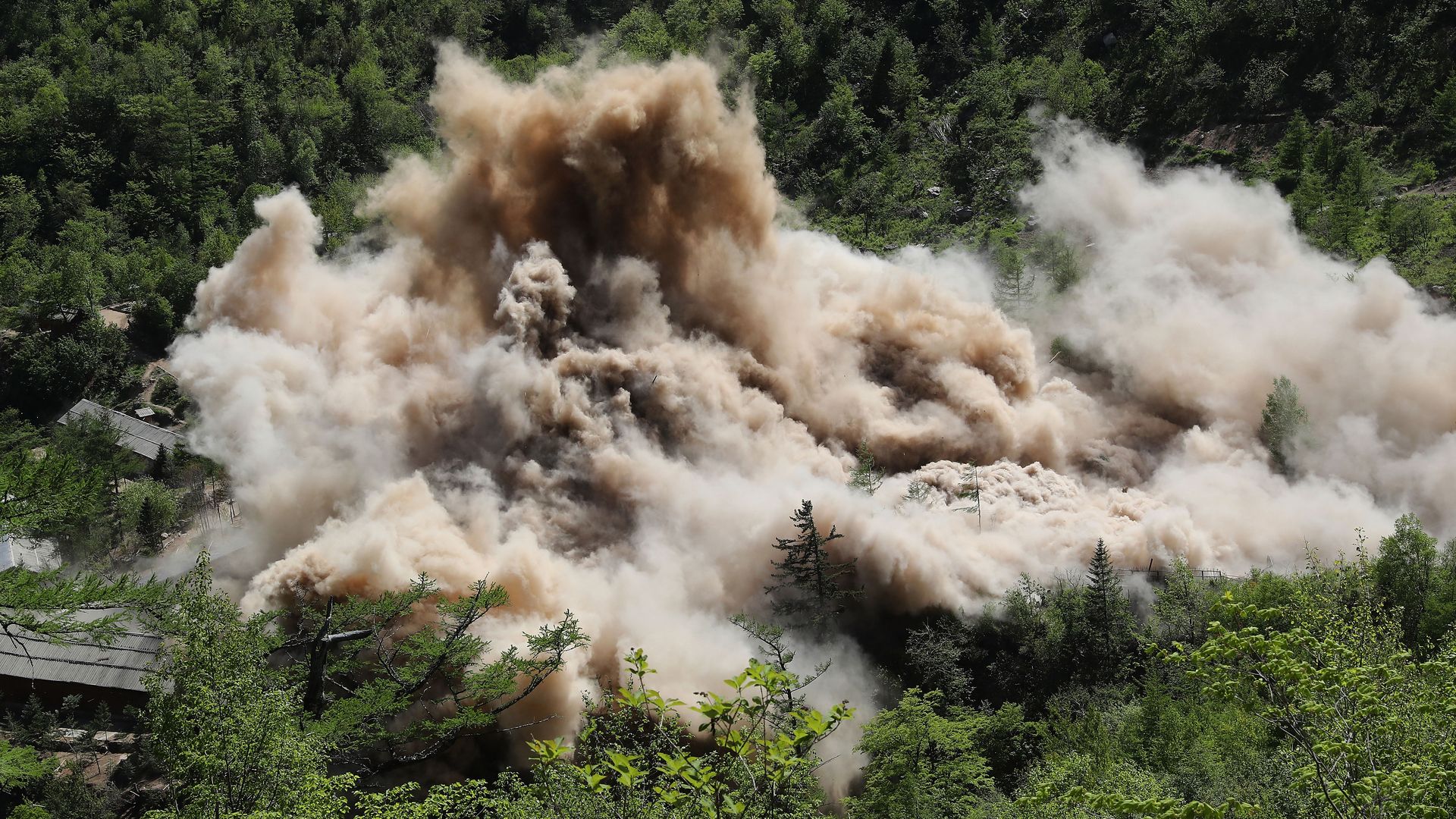 When North Korea blew up its nuclear test site at Punggye-ri last month, it may have been just for show.
The evidence: According to CNN, doubts are growing in the military and intelligence communities about whether the blasts at North Korea's nuclear test site actually destroyed its testing infrastructure. For example, the amount of dust from the explosions appears to have been too small to have been associated with the collapse of the tunnels. In addition, journalists who were invited to watch were kept just 500 meters, or about 1,600 feet, from the explosion, which indicates they were small blasts, per CNN.
The big picture: North Korea may not be serious about completing a verifiable, permanent, and irreversible denuclearization. For example, CNN cites intelligence information showing that North Koreans removed technical equipment from the site before the detonations, indicating they may be interested in using it later.
Go deeper