Black women candidates feel slighted by Democrats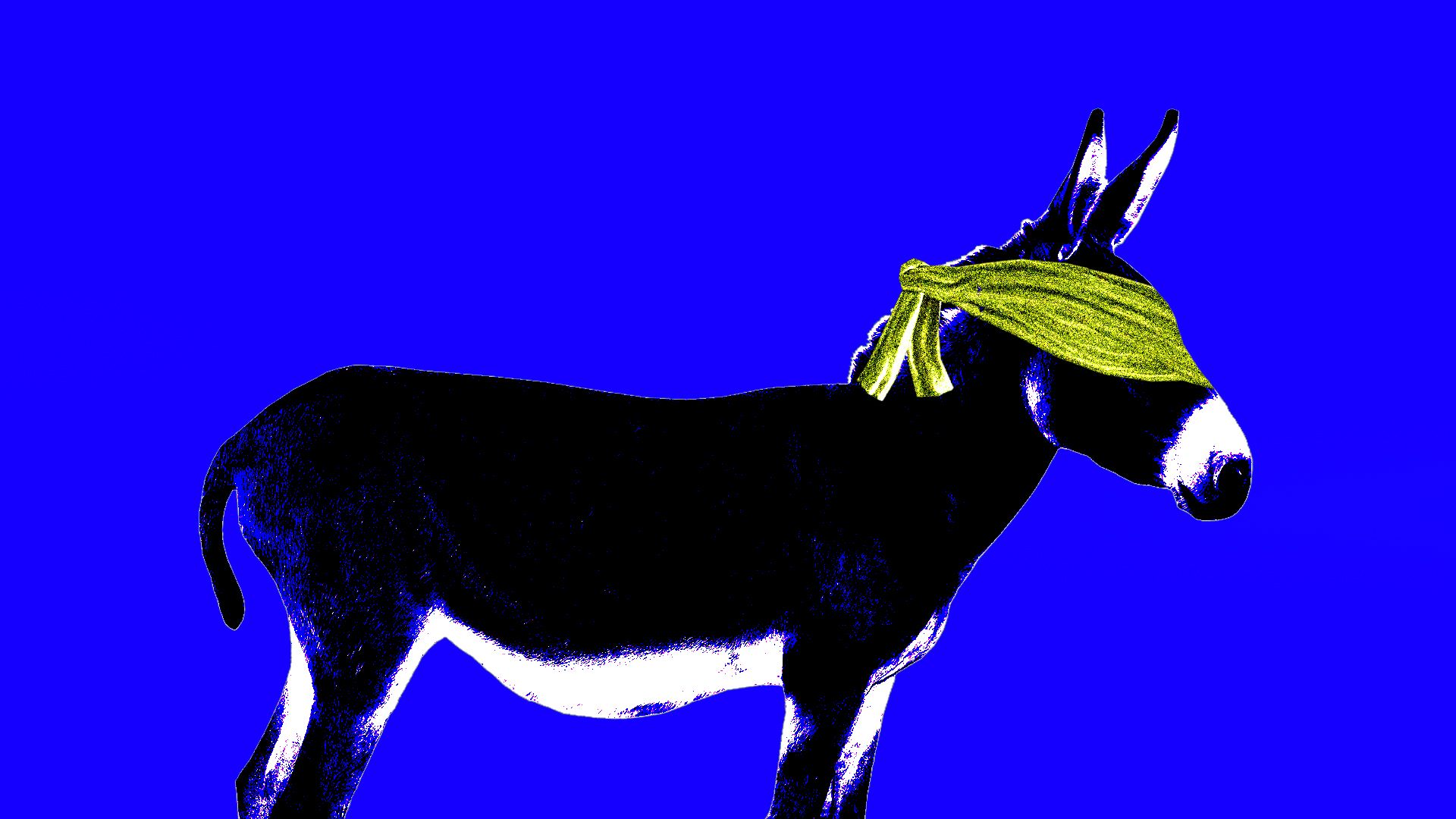 There are at least 43 Democratic black women running as challengers for U.S. House seats, but only one — Lauren Underwood of Illinois — has the backing of the national campaign organization.
Why it matters: Black women are a powerful voting bloc for the Democratic Party as they work to capture the House and Senate. In 2016, 94% of black women voted for Clinton over Trump. In Alabama's special election, they helped Doug Jones win — 98% of them voted for him, compared to just 34% of white women. Now they're running for office in overwhelming numbers, but some feel the party isn't investing in them.
The big picture: Right now, there are only 19 black women serving in Congress. Only 67 women of color overall have been members of Congress since 1964.
Be smart: The conversation about the party's support of the black community — both as voters and candidates — is not going away any time soon. Just look at Cynthia Nixon's gubernatorial campaign in New York, where she's getting headlines like "Cynthia Nixon's Political Run Should Be Taken Seriously Because She Takes Black Voters Seriously."
Black women running say their enthusiasm isn't matched by groups like the Democratic National Committee and the Democratic Congressional Campaign Committee. Even the Congressional Black Caucus is backing Michael Capuano, the Democratic incumbent in Massachusetts' 7th district, over his challenger Ayanna Pressley, who's a black woman.
There's been a focus on the progressive vs. moderate fight within the Democratic Party, making some feel overlooked. "I think some of the other groups [like progressives] have gotten more attention than any racial group," Kimberly Hill Knott, who's running for Congress in Michigan, told Axios. " I don't hear the national party talking about an urban agenda."
But one progressive candidate who is also black, Kerri Harris, who's running for U.S. Senate in Delaware, said she's had no recognition from the party. "They can keep pretending like we don't exist or come out against us as candidates, but they'll realize the best way to uphold our Democracy is to encourage it."
One big challenge: Politics is driven by money. If you're not raising a lot of it, you're viewed as unelectable. But raising money as a first-time candidate and a black woman is often half the battle, according to the candidates interviewed by Axios.
They have ambitions to raise money, but $200,000 was the highest fundraising goal I was told.
Electability is not just about money, but the numbers are telling. Underwood, the Illinois candidate who has the backing of the DCCC, has raised more than $590,000 so far. By contrast, Alabama candidate Adia McClellan Winfrey has raised $8,756.25, and Alabama's Audri Scott Williams raised $25,352, per FEC filings.
"These are organizations that are meant to help make sure black interests are represented and yet everybody is looking at who's more electable based on money."
— Alabama congressional candidate Audri Scott Williams
The other side: While some candidates want more from the national party, black women were praised at the DNC's annual Women's Leadership Forum this year, with Democrats like Rep. Maxine Waters and DNC Vice Chair Grace Meng calling them the "backbone" of the party.
The DNC's Political and Organizing Director Amanda Brown Lierman said in a statement: "While the DNC does not endorse in contested primaries, we work with our state parties to make sure first-time candidates have the tools and information they need." She added: "African-American women are the backbone of the Democratic Party, and we know we can't take them for granted. That's why we've made meaningful investments in our state parties in order to turn out and engage women of color."
The DCCC didn't address the number of black women on their Red to Blue list, but said they'll keep working on diversity of candidates because it's "crucial to winning back the House." DCCC spokesman Kamau Marshall added: "The DCCC is proud to support the historic number of women and African American candidates running for Congress, who will bring a wealth of knowledge and cultural competence to the political table for Democrats."
By the numbers: A recent collection of polls (from the Associated Press/NORC Center and CBS News) shows the diversity among black voters. Only 1% identify as Republicans, 92% disapprove of President Trump, and the 59% who identify as Democrats is smaller than the percentage of black voters who actually vote for Democratic candidates.
The bottom line: Black women candidates want more from the Democratic Party, but Democrats might not have to worry much about how they'll vote in 2018 or 2020.
Get more stories like this by signing up for our daily morning newsletter, Axios AM. 
Go deeper