Colombians unhappy with status quo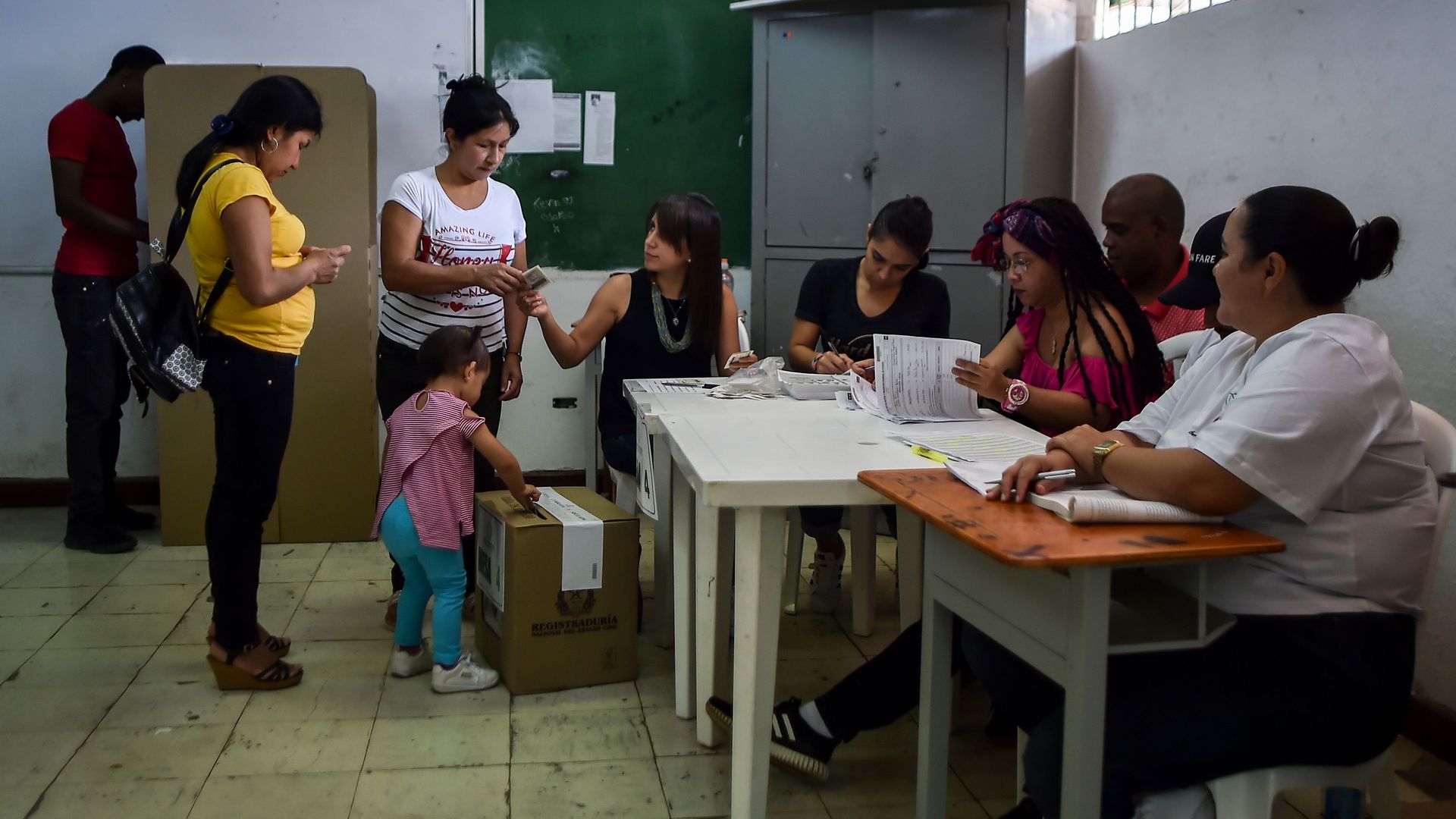 Sunday's elections in Colombia have set up a runoff next month between ideological opposites: right-wing senator Ivan Duque and leftist Bogotá mayor and former guerrilla Gustavo Petro.
Why it matters: Duque is the favorite, but whoever wins will face an electorate with little trust in its leaders, new data from Gallup's World Poll shows:
As of 2013, 57% of Colombians "rated their lives positively enough to be considered thriving," per the survey. That number has fallen every year since, and is now 42%.
Slow economic growth is one factor. Confidence in government is another: "In 2017, Colombians' confidence in their national government dropped to a record-low 22%," while 90% say government corruption is widespread.
Two more big concerns on voters' minds: the huge influx of Venezuelan refugees, and the peace process with the FARC rebel group, which has polarized the country.
Go deeper