Ideological opposites to face off in Colombia's presidential election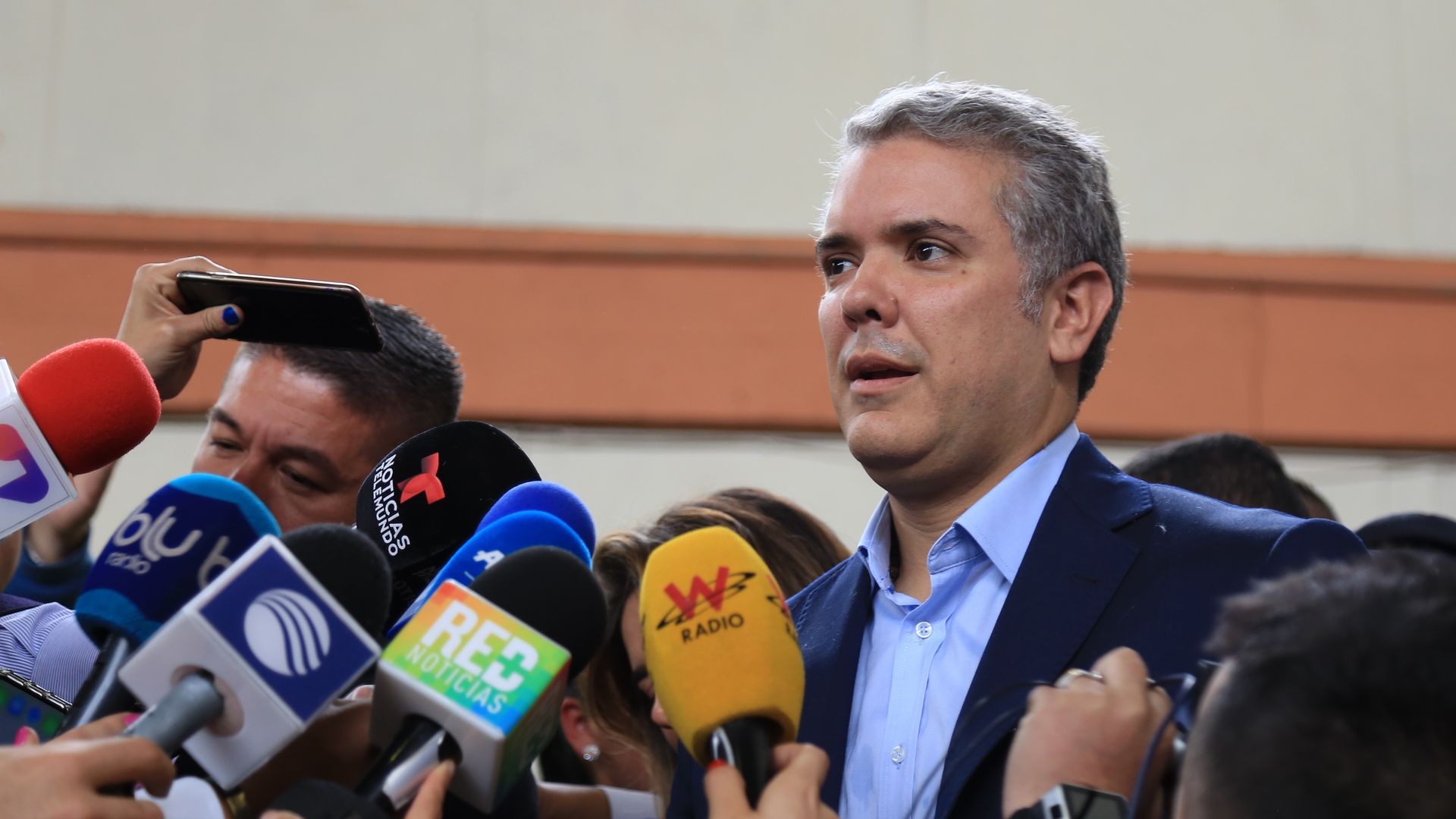 Right-wing politician Ivan Duque won the first-round of Colombia's presidential election on Sunday, setting up a runoff next month against Gustavo Petro, a leftist from the former guerrilla group FARC, per AP.
Why it matters: This is the first election as the country continues to implement the historic peace accord signed in 2016 with the rebel group. The third-most populous country in Latin American has long been ridden with corruption and inequality — and, recently, has been seeing an influx of migrants escaping from the economic crisis next door in Venezuela.
By the numbers: More than 18.5 million people reportedly cast ballots, the highest turnout in two decades.
The candidates: Duque is chosen candidate of Alvaro Uribe, the country's former president. He's a staunch critic of FARC and the peace deal with the group, per the AP. He plans to change the terms of the agreement, including imprisoning former rebels for war crimes and blocking them from political office.
Petro has galvanized support among young voters infuriated over the country's inequality and sluggish economy. He's running on a populist, anti-establishment platform to overhaul the country's economic policy, hoping to redistribute wealth.
Go deeper: The grim mood in Colombia.
Go deeper