U.S. warns Syria of taking action in de-escalation zone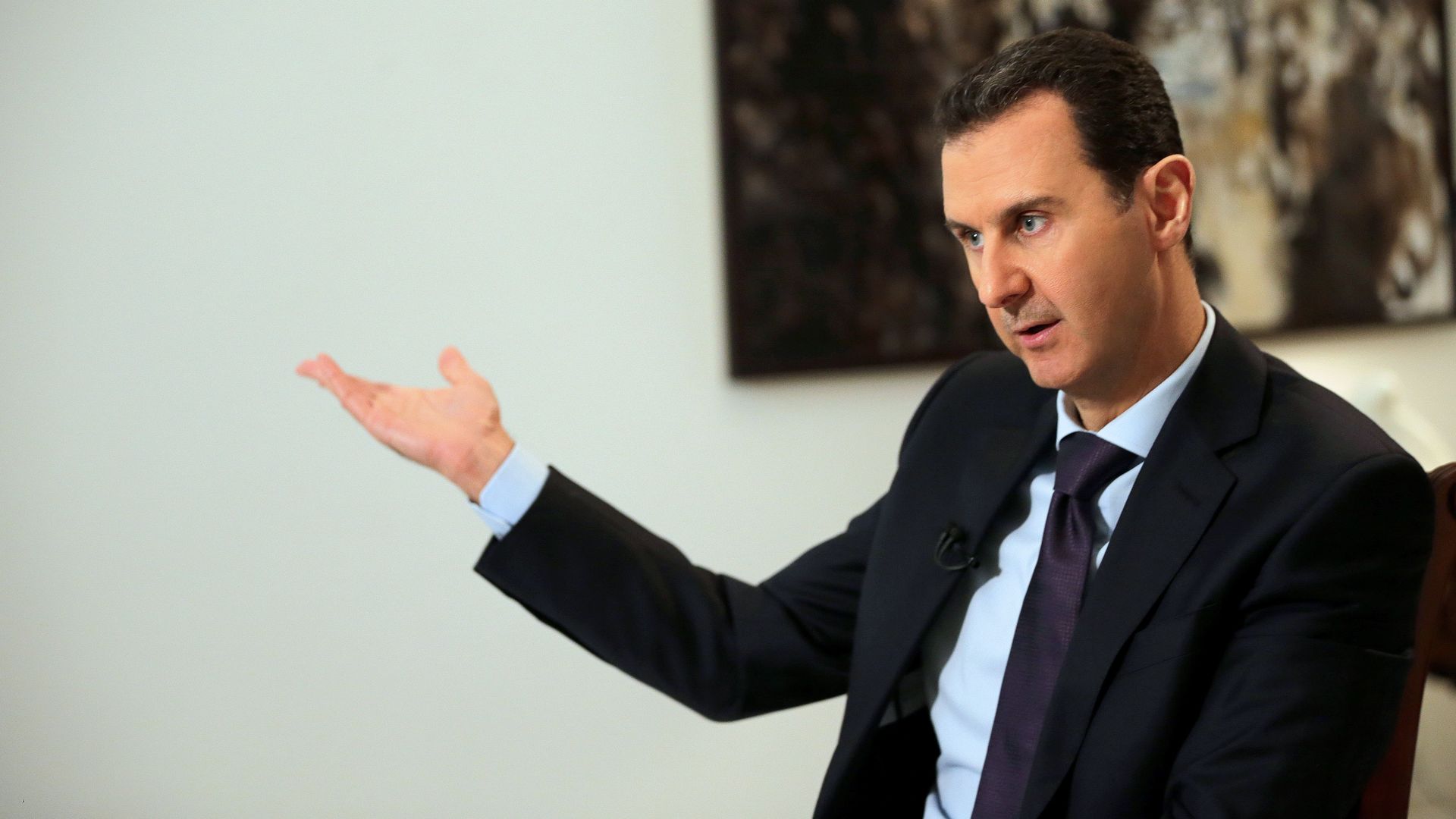 State Department spokeswoman Heather Nauert cautioned the regime of Bashar al-Assad, in a statement Friday night, against any action in the de-escalation zone of southwest Syria, saying the U.S. "will take firm and appropriate measures" if Assad violates the cease-fire in the area.
The big picture: Assad has already violated cease-fire agreements in de-escalation zones. Eastern Ghouta was designated as such, and was promptly torn apart by regime strikes. However, the Associated Press reports that the area in southwest Syria between Daraa and Golan Heights, is "a flashpoint in a wider standoff between regional archrivals Israel and Iran."
"The United States is concerned by reports of an impending Assad regime operation in southwest Syria within the boundaries of the de-escalation zone negotiated between the United States, Jordan, and the Russian Federation last year....The United States remains committed to maintaining the stability of the southwest de-escalation zone and to the ceasefire underpinning it. We also caution the Syrian regime against any actions that risk broadening the conflict or jeopardize the ceasefire. As a guarantor of this de-escalation area with Russia and Jordan, the United States will take firm and appropriate measures in response to Assad regime violations."
Go deeper