Avocados are affordable again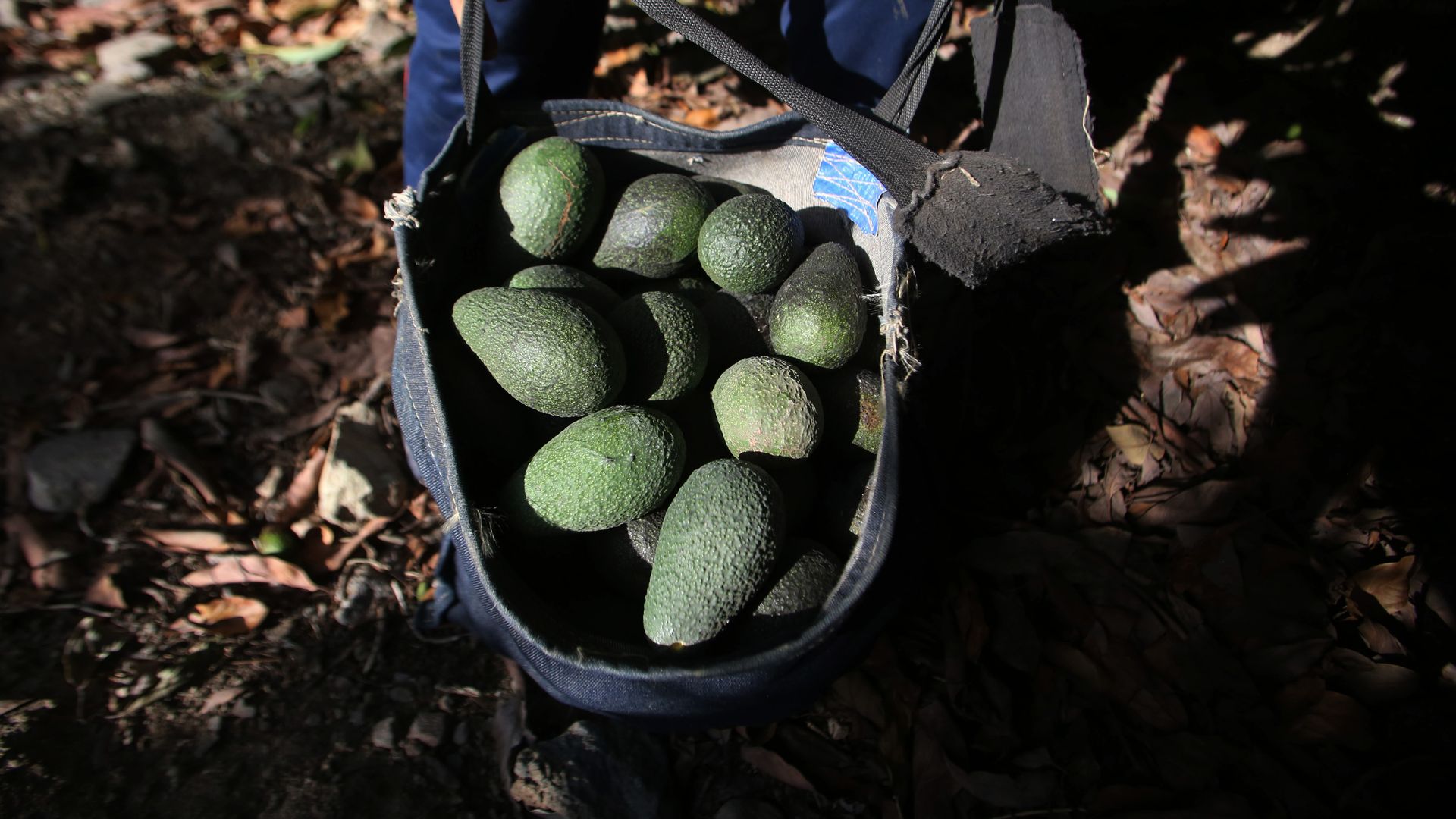 "The already-popular avocado is getting a turbo boost from higher supply and lower prices — and restaurants are eager to cash in, Bloomberg's Leslie Patton writes.
The benefits: "Avocados' popularity has broadened as more Americans strive to eat healthier and consume more fruits and vegetables. While the fruit is high in fat, most of it is of the unsaturated variety, which nutritionists say is beneficial. They're also a good source of fiber, and don't have any cholesterol."
"Starbucks Corp. has added avocado spread to its permanent menu ... after a successful test run last year."
"Last month, Wendy's added a southwest avocado chicken salad and sandwich to its lineup" — 600 calories.
"And at restaurants such as Chipotle Mexican Grill Inc., where avocados have always been a big deal, the lower prices may mean wider margins while prices remain low. About half of the company's orders include guacamole."
Go deeper: Avocado prices spiked last year, causing problems for consumers. Browse the data from the Hass Avocado Board.
Go deeper