Trump cancels summit with Kim Jong-un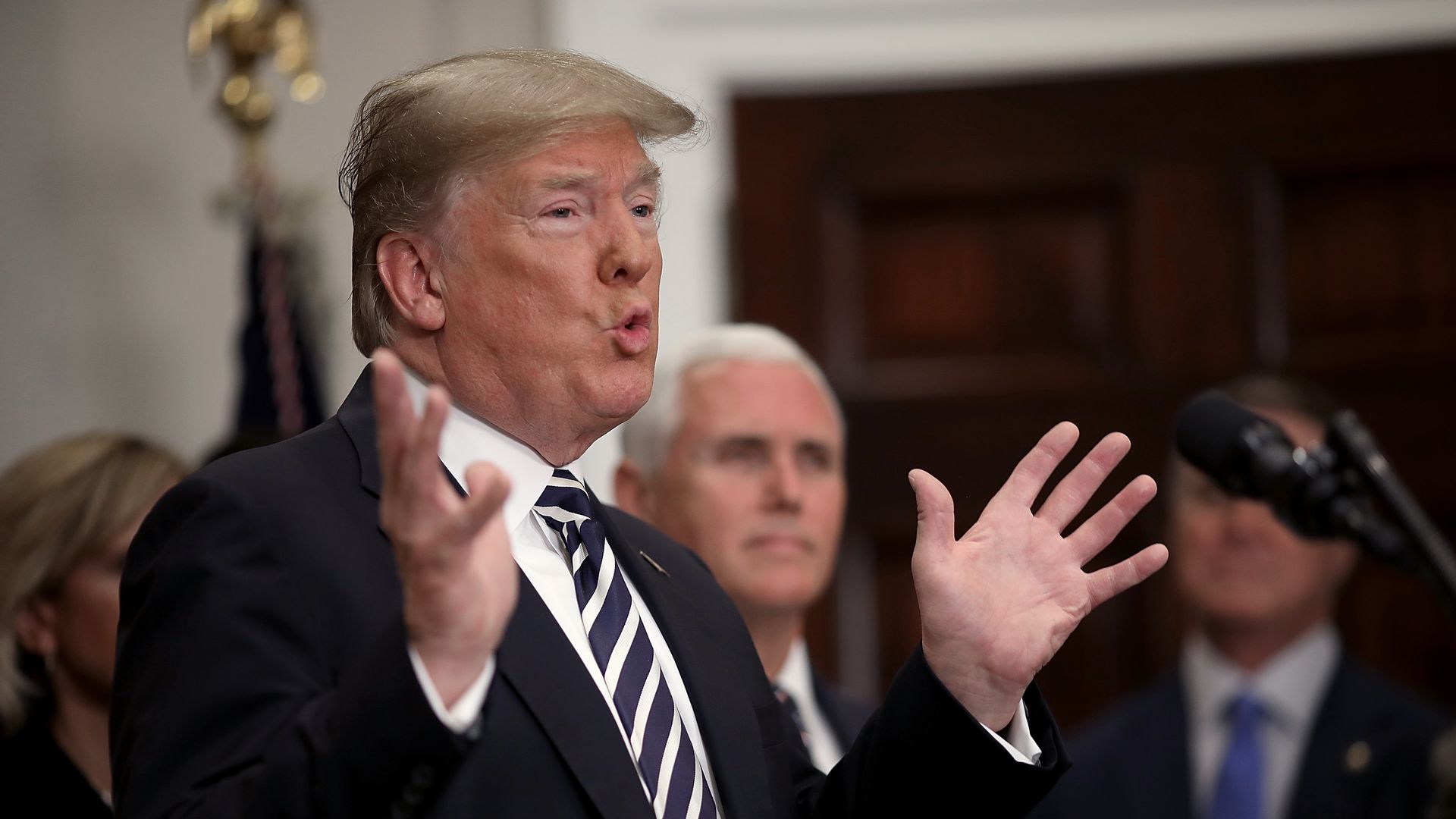 President Trump announced the cancellation of his scheduled June 12 summit with North Korean leader Kim Jong-un in a letter released this morning by the White House.
Between the lines: This had been billed as an unprecedented and historic summit, and a chance for a long-sought breakthrough with North Korea. Kim Jong-un had threatened to cancel it, and now President Trump has done it. He's saying he's open to meeting in future, but only on his terms. Markets fell sharply on the news, and tensions with Pyongyang are likely to ratchet up — and quickly.
The letter came hours after a statement from Choe Son-hui, North Korea's vice minister of foreign affairs, threatening to cancel the summit and calling Vice President Mike Pence a "political dummy." Despite the increase in tensions, North Korea went ahead with the destruction of its nuclear test site overnight.
Trump has since said the military is "ready if necessary", but he doesn't want to close the door on talks.
South Korea initially took the lead on talks with North Korea, and already had a presidential summit with Kim. Seoul has even more to lose from a breakdown in relations than the U.S., and appeared caught off guard by Trump's letter.
Our thought bubble, from Axios' Jonathan Swan: Beyond the very serious geopolitical stakes, this move is pure Trump. A theatrical withdrawal from a potential "deal," and reminder to Americans that he milked his adversary and gave them nothing in return. He thanks them for the release of the American hostages, reminiscent of how Trump used to privately gloat to business associates that he'd really taken somebody for a ride on a deal. 
How it happened: A White House official familiar with direct knowledge of the internal deliberations tells Swan: "People are focusing too much on the 'dummy' part of the North Koreans' statement. They literally threatened nuclear war. This is a smart move by POTUS: no summit will work under these circumstances. When they're literally threatening our people."
Secretary of State Mike Pompeo also said North Korea failed to respond to requests from the U.S. to discuss the logistics of the summit, and the North Koreans reportedly skipped a planning session in Singapore earlier this month.
What to watch: Pompeo is testifying this morning before the Senate Foreign Relations Committee. He began by reading Trump's letter aloud.
Read the letter in full: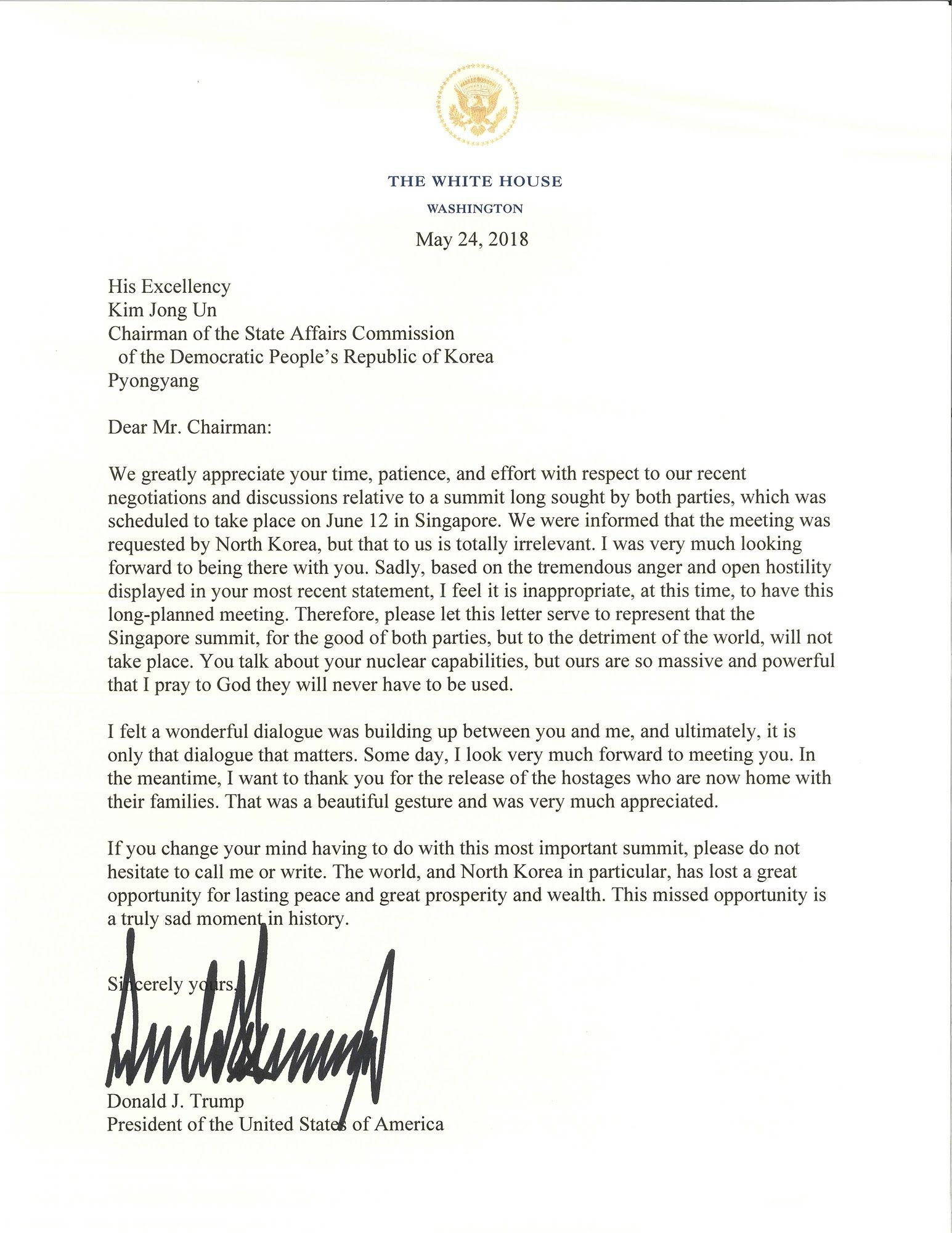 Go deeper:
Go deeper