North Korea demolishes nuclear test site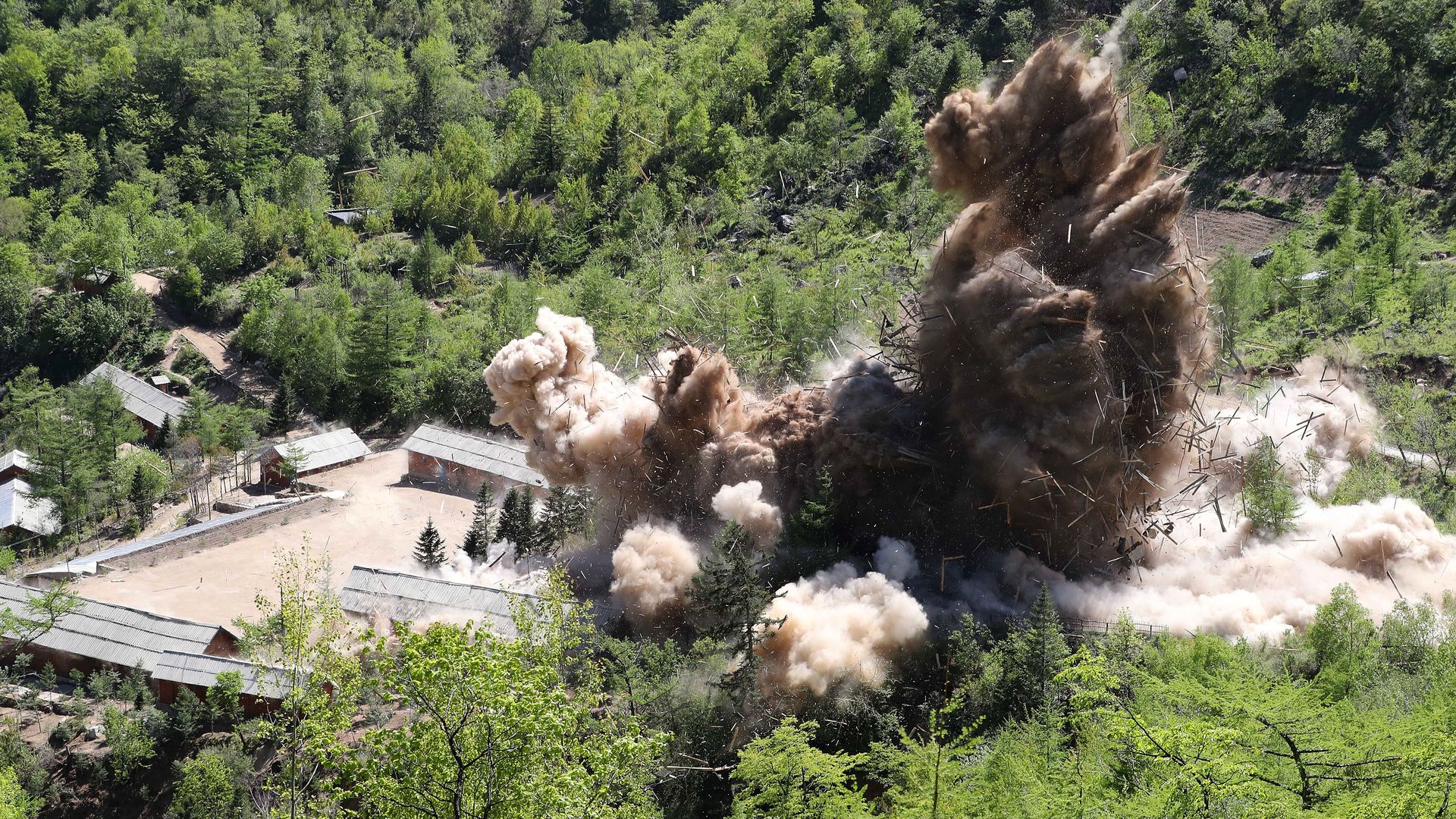 North Korea demolished its nuclear test site using a series of explosions as international journalists looked on ahead of North Korean leader Kim Jong-un's scheduled meeting with President Trump next month, AP reports.
But, but, but: International nuclear weapons inspectors weren't on hand for today's event, which leaves open the possibility that the move is reversible and doesn't signal a definite move toward North Korean denuclearization. It also shows North Korea signaling it is distancing itself from potential future verification, which is where conversations on denuclearization have fallen apart before.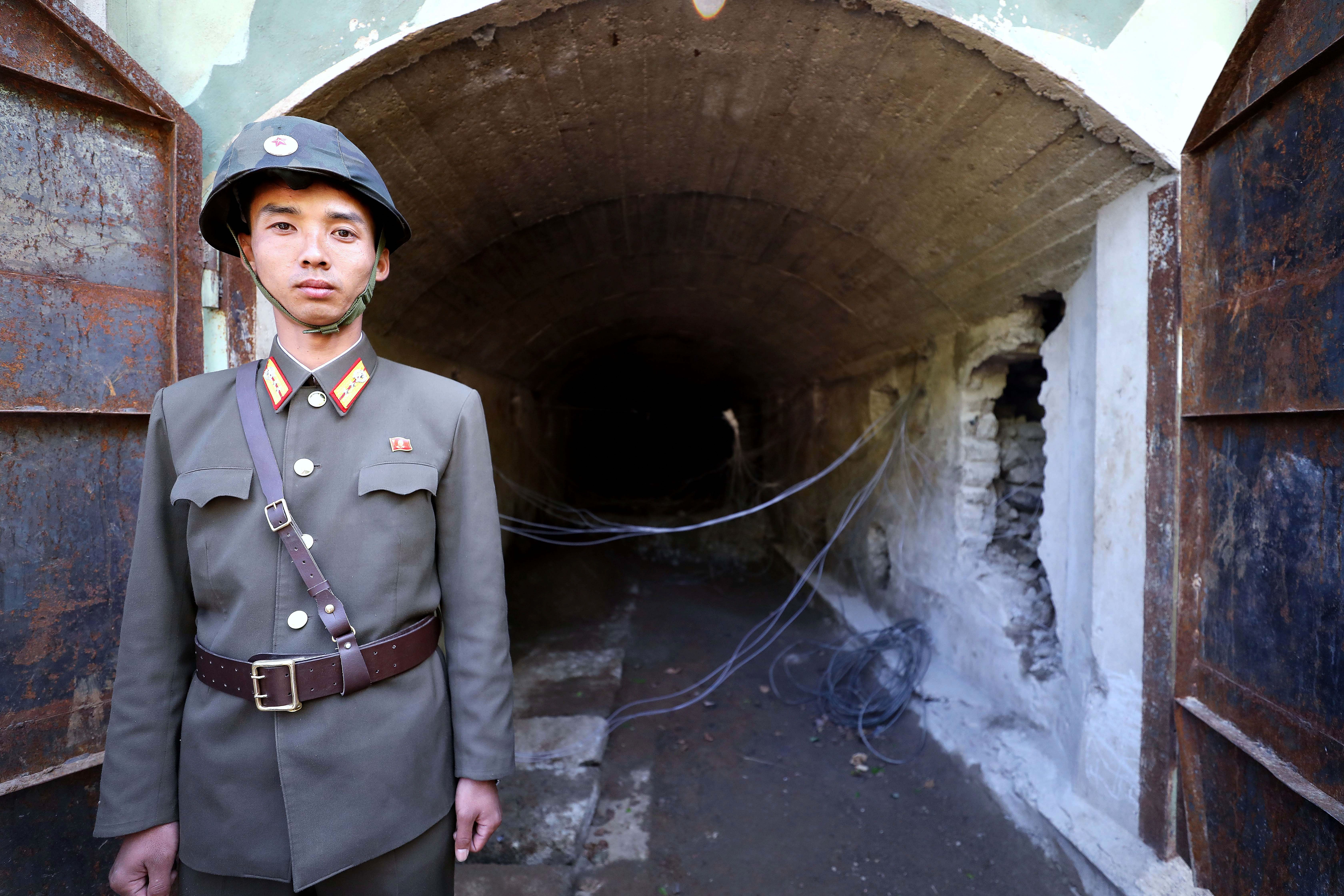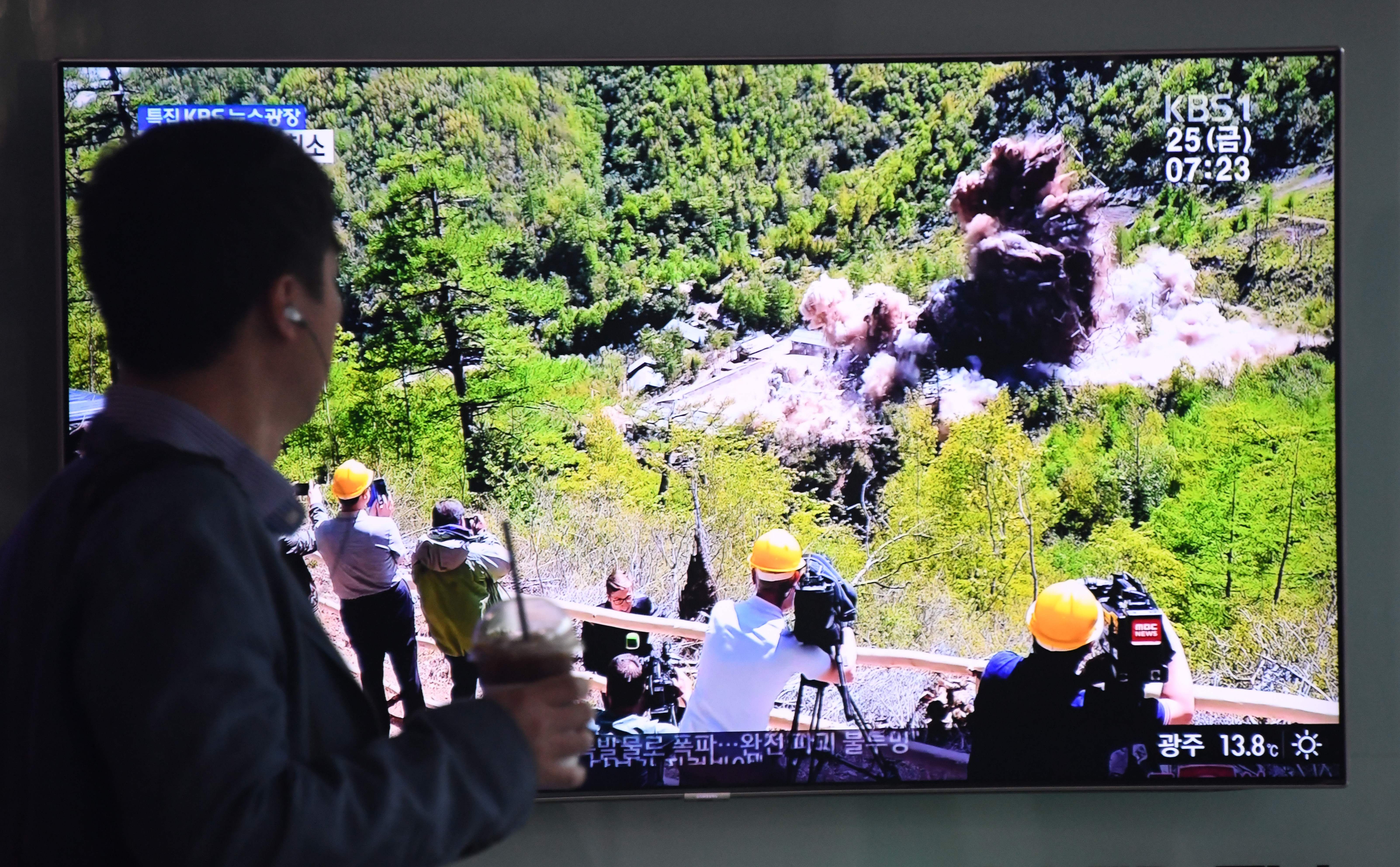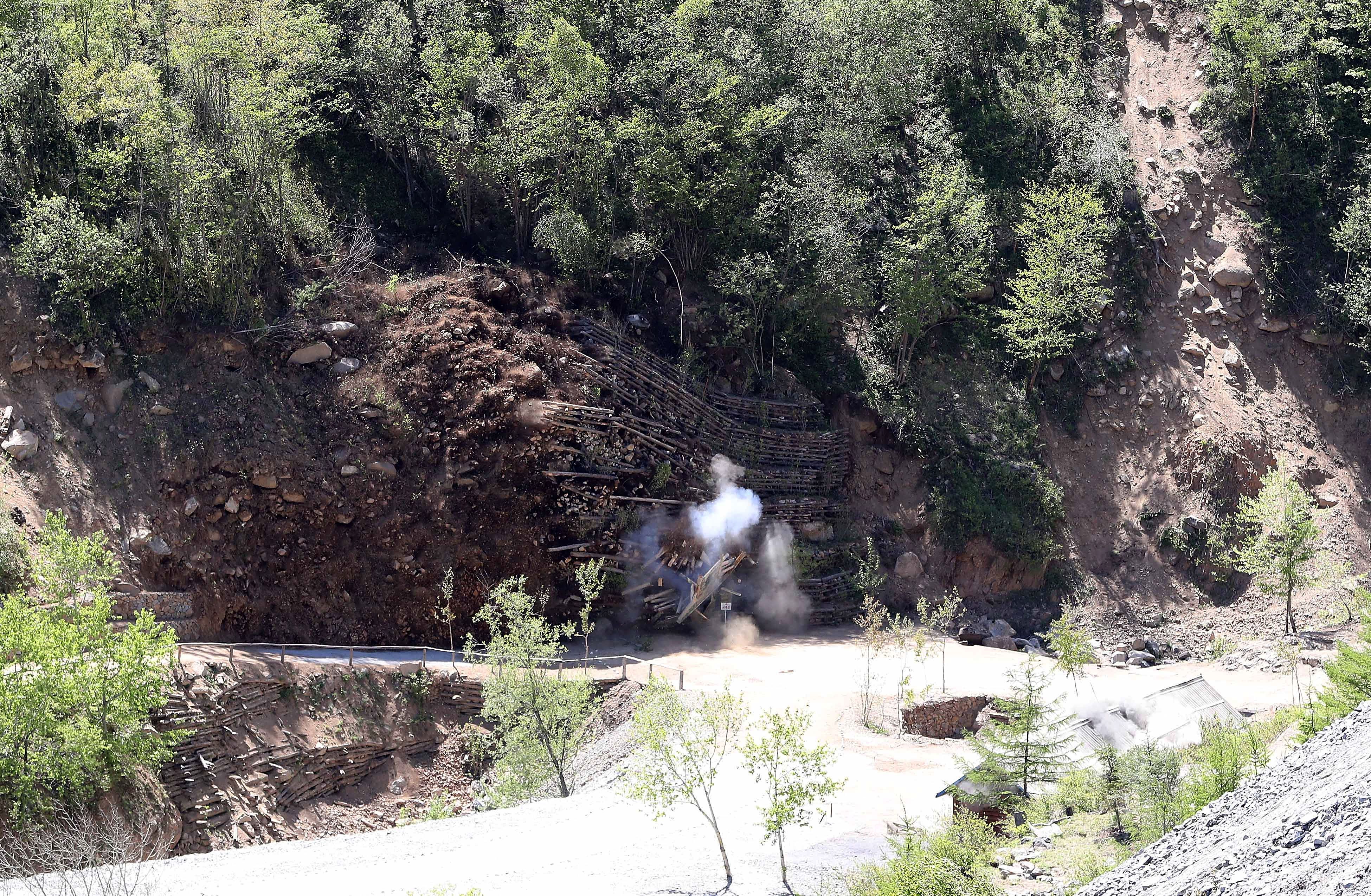 Go deeper