Court rules Trump can't block people on Twitter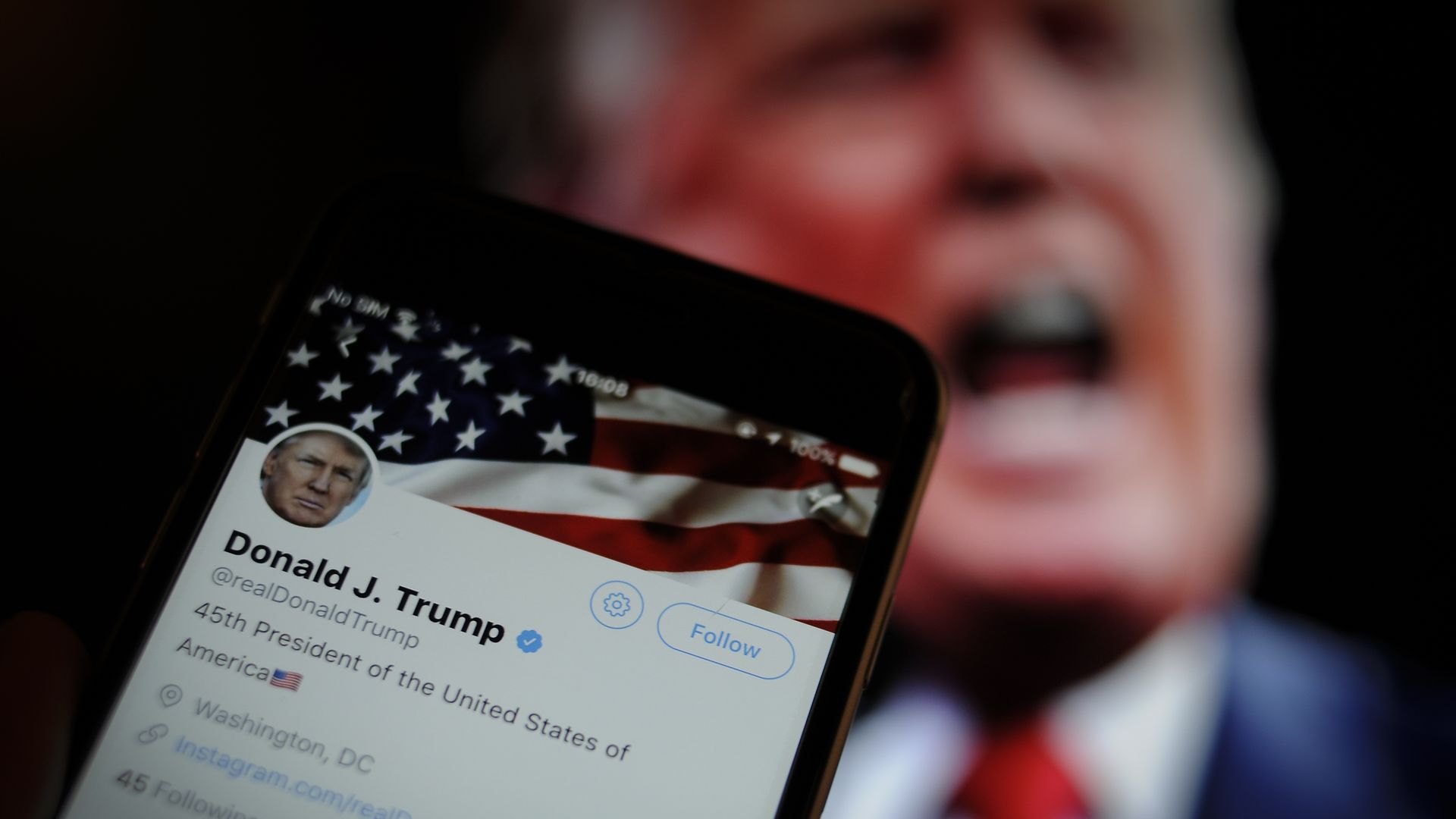 President Trump violated some of his critics' First Amendment rights when he blocked them on Twitter, a federal judge ruled today, explaining Trump should have muted them instead.
The big picture: It's unconstitutional for the government to discriminate against speech based on its content, and the court said that's exactly what happened here — because Trump and his administration use @realDonaldTrump to carry out the duties of the president, and users were blocked because of their critical replies to Trump's tweets.
The details: "The President presents the @realDonaldTrump account as being a presidential account as opposed to a personal account and, more importantly, uses the account to take actions that can be taken only by the President as President," Judge Naomi Reice Buchwald wrote.
She cited specific examples of Trump using his Twitter account to fire Cabinet officials and announce new public policy.
Citizens' ability to reply to those announcements and participate in the ensuing conversation is protected by the First Amendment, Buchwald said.
Mute your haters: The Trump administration argued that Trump should be able to block people whose speech he doesn't want to listen to. But he could mute them instead, which would preserve their ability to participate in the thread of replies that follow Trump's tweets, Buchwald said.
Go deeper