New York Jets owner to pay fines for NFL player protests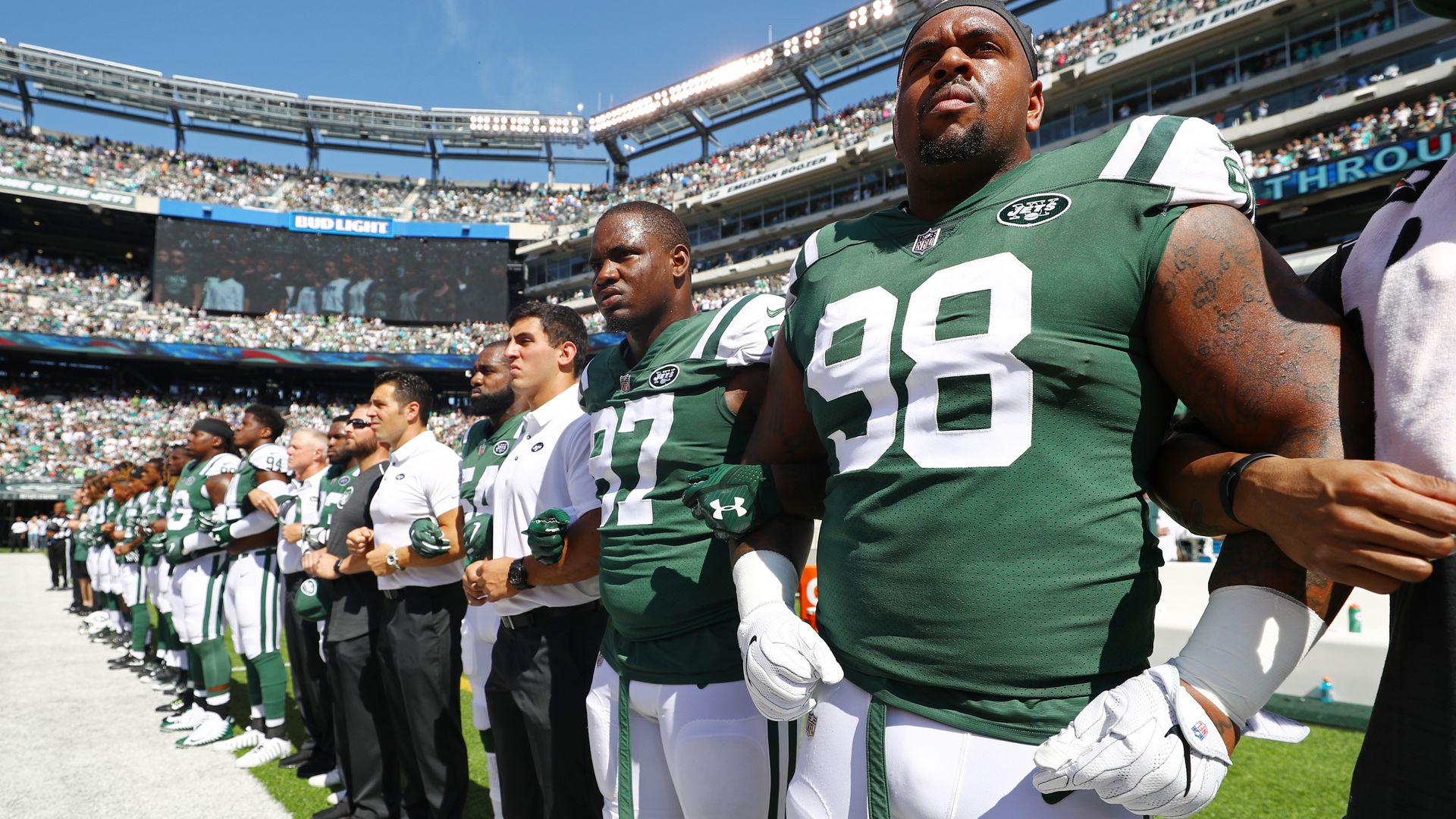 New York Jets chairman and part-owner Christopher Johnson won't punish Jets players for protesting the national anthem, despite the organization being fined for it, and has offered to pay any fines himself, reports Newsday.
Why it matters: Johnson's announcement deliberately undermines the NFL's new rule requiring players to stand for the national anthem — a rule league owners unanimously voted to approve. If players choose to take a knee, the organization will be fined. Johnson, brother of U.S. ambassador to the U.K. Woody Johnson, is the first member of any NFL organization to publicly oppose the rule.
Go deeper