FBI has repeatedly over-counted volume of encrypted-phone threats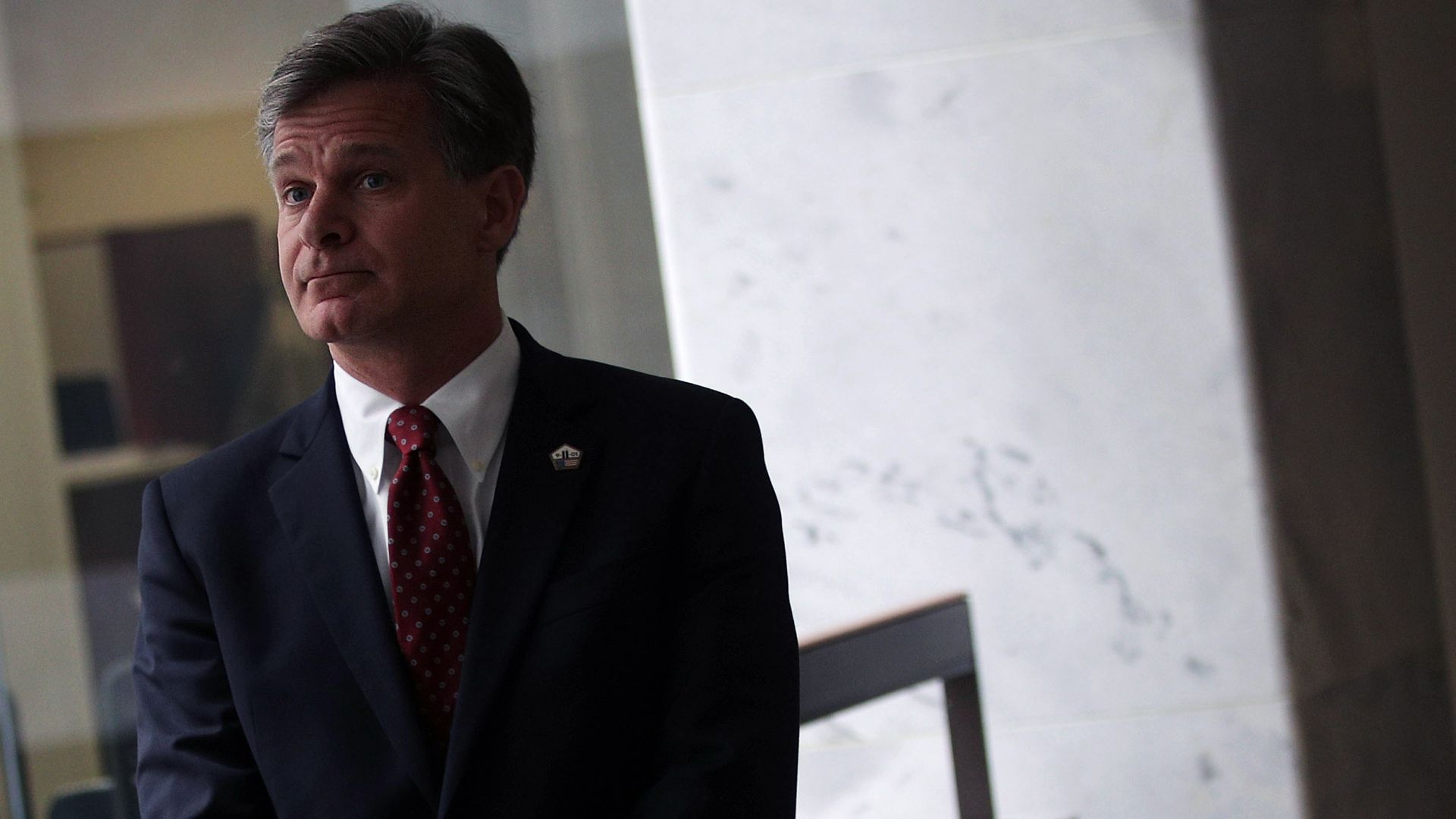 FBI officials, including Director Christopher Wray, have repeatedly stated that investigators have been locked out of almost 7,800 encrypted cellphones connected to crimes, the Washington Post reports — the real number is closer to 1,000-2,000.
Why it matters: The FBI has used the enlarged statistic as an argument against "Going Dark," which is "the spread of encrypted software that can block investigators' access to digital data," even if it's legally allowed, WaPo reports. This was a major problem after the San Bernardino shooting when investigators were unable to access the gunman's phone.
The details: The FBI attributed the miscount to "programming errors" that "resulted in significant over-counting." The true number is an estimated 1,200, but the new audit could "take weeks to complete."
Go deeper