Exclusive: Peter Navarro pushed Stefan Halper for Trump job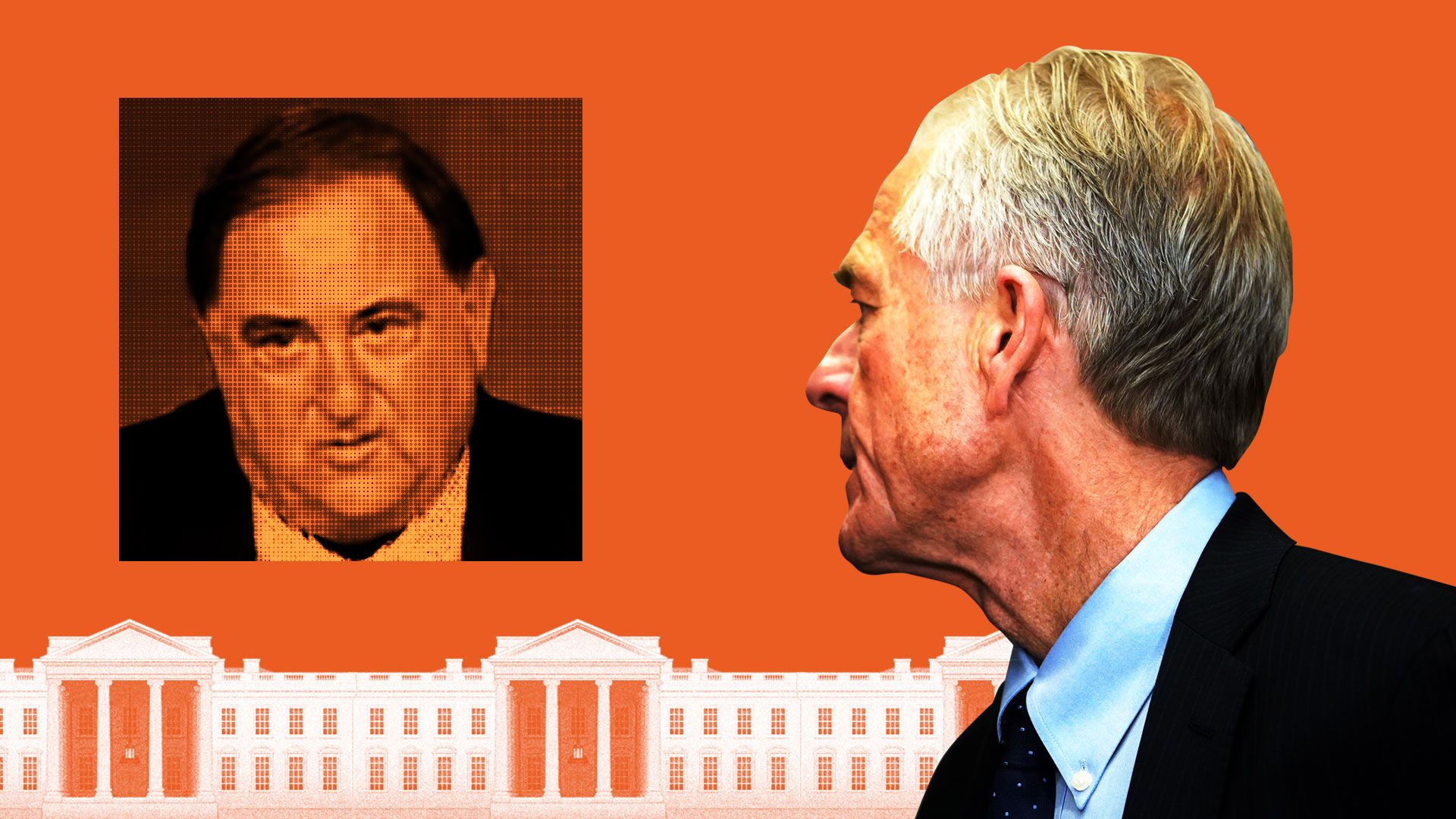 President Trump's top trade adviser, Peter Navarro, recommended appointing Stefan Halper, an academic and suspected FBI informant on the Trump campaign, to a senior role in the Trump administration, Axios has learned.
Behind the scenes: During the presidential transition Navarro recommended Halper, among other people, for ambassador roles in Asia. A White House official said Halper visited the Eisenhower Executive Office Building last August for a meeting about China.
Context: During the transition everyone involved in Trump's presidential campaign was asked to submit resumes for administration positions. Halper, who already knew Navarro in the context of being a China scholar and interviewing for his anti-China book and film, pitched himself for an ambassadorship in Asia, according to a source briefed on their interactions.
Navarro says he submitted Halper's name for the Asian ambassadorship — we have not been able to confirm the country — along with around a dozen other people for roles in the region. 
"Recommending outside policy experts for roles within the administration is a pretty typical and routine action for White House officials."
— White House official to Axios.
Neither the White House nor the FBI have confirmed whether Halper was an informant.
Why it matters: This is personal for President Trump, who yesterday demanded a Justice Department probe into the FBI. Deputy Attorney General Rod Rosenstein then authorized an Inspector General probe into the FBI's use of FISA for counterintelligence operations.
Background on the FBI informant story:
Trump has been tweeting about an FBI "spy," bolstered by House Intelligence Chairman Devin Nunes.
The Justice Department had been working with White House Chief of Staff John Kelly to ensure the identity didn't leak out.
The Daily Caller first reported the suspect's name as Halper in March. The Washington Post and New York Times reported on the informant last week, providing multiple identifying details, but did not name the suspect.
NBC News reported last week that Halper met with Page and Papadopoulos, but said "no evidence has surfaced publicly indicating that Halper was acting as a government informant."
The Wall Street Journal named Halper as the suspected informant on Sunday.
The Washington Post reported last week that the suspected FBI informant has been a U.S. intelligence asset for years.
The suspected FBI informant first reached out to Trump campaign staffer George Papadopoulos in the summer of 2016, and subsequently met with Trump campaign officials Carter Page and Sam Clovis.
Halper, 73, is an academic and veteran of three Republican administrations. He worked at Cambridge University until 2015.
Go deeper:
Go deeper