Harry and Meghan's royal wedding highlights diversity, inclusivity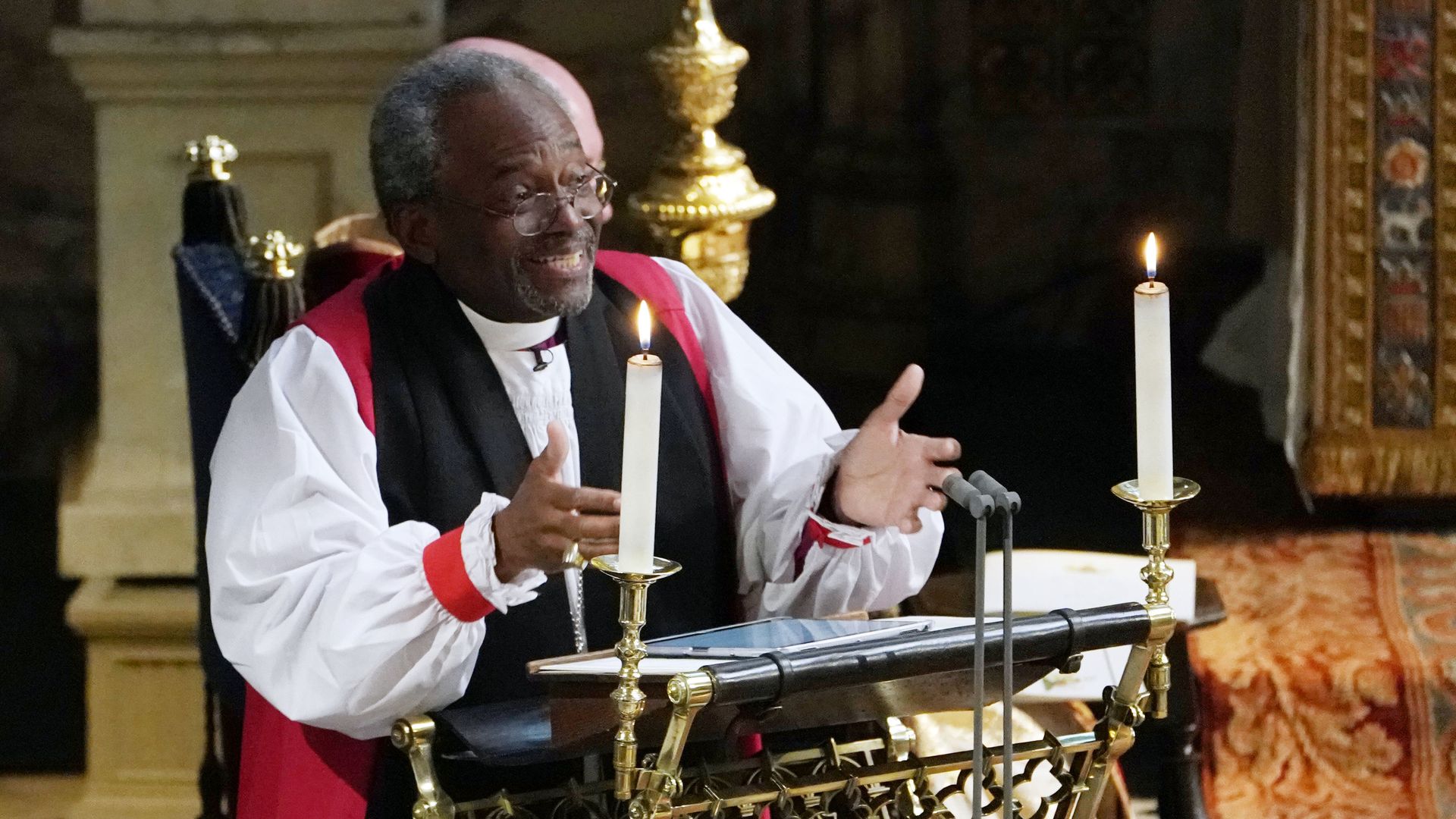 The infectiously energetic sermon of the Most Rev. Michael Curry, an American who is presiding bishop of the Episcopal Church, "summed up this most modern of royal weddings: diverse, relaxed, inclusive and joyous," The Telegraph reports.
Why it matters: "The ancient St. George's Chapel echoed with laughter at times. It swayed to the delicious harmonies of an African-American Gospel choir, it swooned over the talent of a 19-year-old cellist and sent a message to the watching world that the Royal family has, once again, been reinvented."
"The head of the U.S. Episcopal Church swept the concept of royal weddings into a new era by referencing Martin Luther King, slavery, war, poverty, hunger and even Instagram."
His theme: The "redemptive power of love" can right the world's wrongs.
"With an iPad on the lectern in front of him, the Bishop waved his arms expansively, raising and lowering his voice for emphasis and ad-libbing freely throughout."
Read or watch the full sermon.
Go deeper