U.S. cutting parts of Syria stabilization funding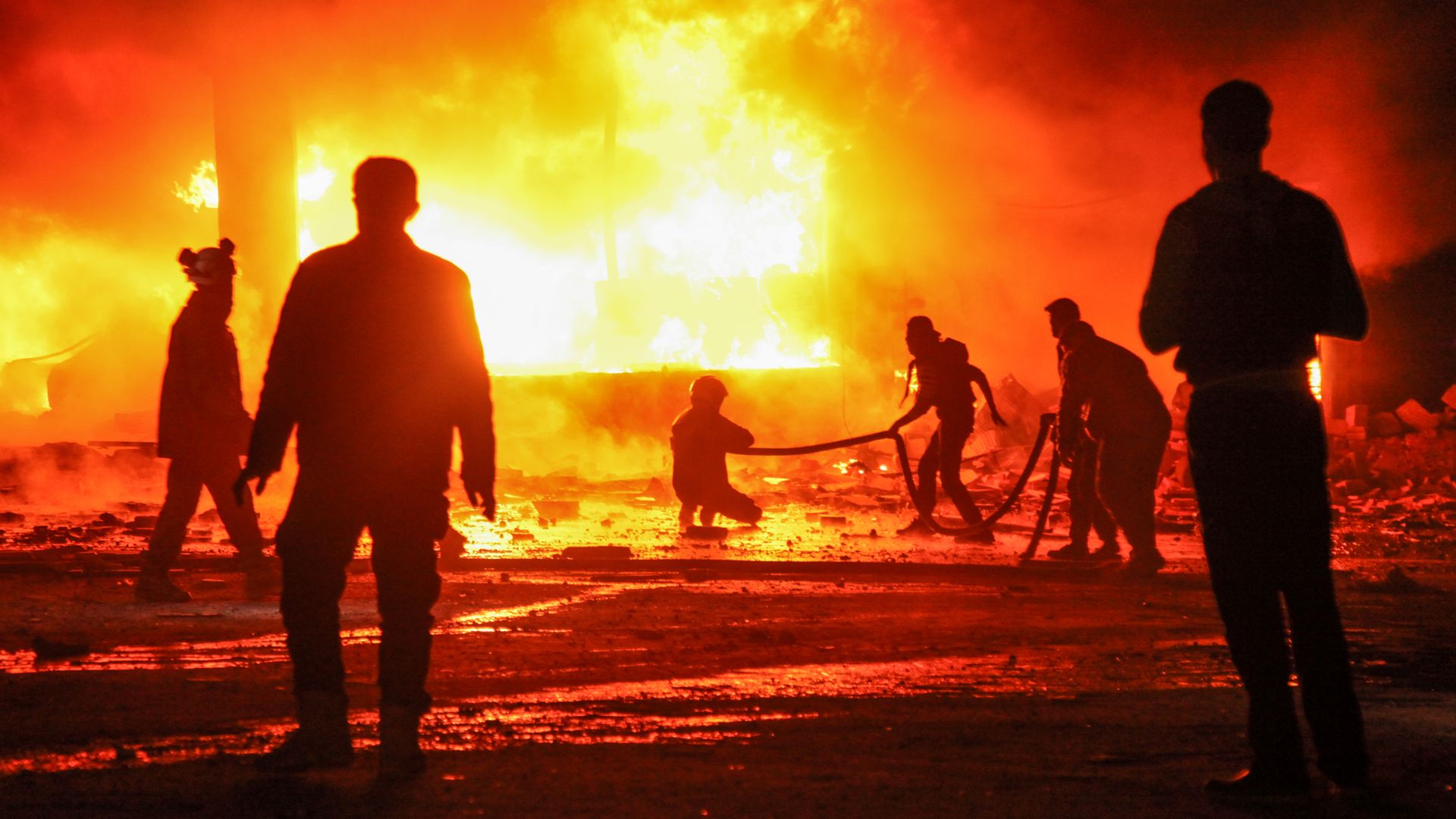 The State Department is cutting funding to stabilization programs in northwest Syria, two State Department officials tell Axios. The decision follows a review undertaken at President Trump's request and was made by "Department leadership in consultation with the interagency," a U.S. official told Axios.
What it means: The cuts are to counter violent extremism, civil society, and governance programs. "It's basically cutting losses at this point" since Assad and rebel forces have the northwest region encircled, Melissa Dalton, a former Pentagon official, tells Axios. But things could get much dicier for groups on the ground following the cut.
What happens now:
These programs will now go through a "phase-out" over the "coming months," per one official. All existing financial commitments will be upheld.
The U.S. will refocus its stabilization efforts in areas liberated from ISIS, and shift resources to its efforts to defeat ISIS in northeast Syria, per one official.
The impact: Things could get more dangerous in northwest Syria, Dalton said.
For Assad, Iran, and Russia: "Some amount of U.S. support to actors in that region arguably has served as a bit of a deterrent to Assad," Dalton said. It "will also send a signal to Assad and his backers that they can likely go ahead and attack," per Dalton.
For terrorists: It "makes it that much easier for more well-funded violent extremist groups," to become more powerful in northwest Syria, according to Dalton.
For refugees: The Europeans who have a stake in Syria will likely be affected, too, potentially "because of spillover" of refugees, Dalton said. "You're likely going to get another pulsation of refugees as a result of that conflict pushing out of that area."
Follow the money:
State spent $200 million on stabilization efforts in Syria last year and set aside $225 million this year. State put that funding in a freeze late this March, upon direction from the White House, per the WSJ. The changes to funding for northwest Syria are "distinct from that amount," per one State Department official.
The State Department is still reviewing other assistance programs in Syria at the president's request, per one official.
In total the U.S. has given almost $900 million in non-lethal and stabilization assistance since 2012.
Other partners that provide funding to Syria could, in theory, step up to fill the gaps in funding that may result. State Department officials "are looking to other donors to share this burden and provide additional support" in Syria, one official said.
One official told Axios: "We remain committed to countering ISIS and al-Qa'ida, in Syria and elsewhere. We will continue to provide life-saving, needs based, humanitarian assistance to vulnerable Syrians, including those in northwest Syria."
Go deeper