800 child soldiers released this year in South Sudan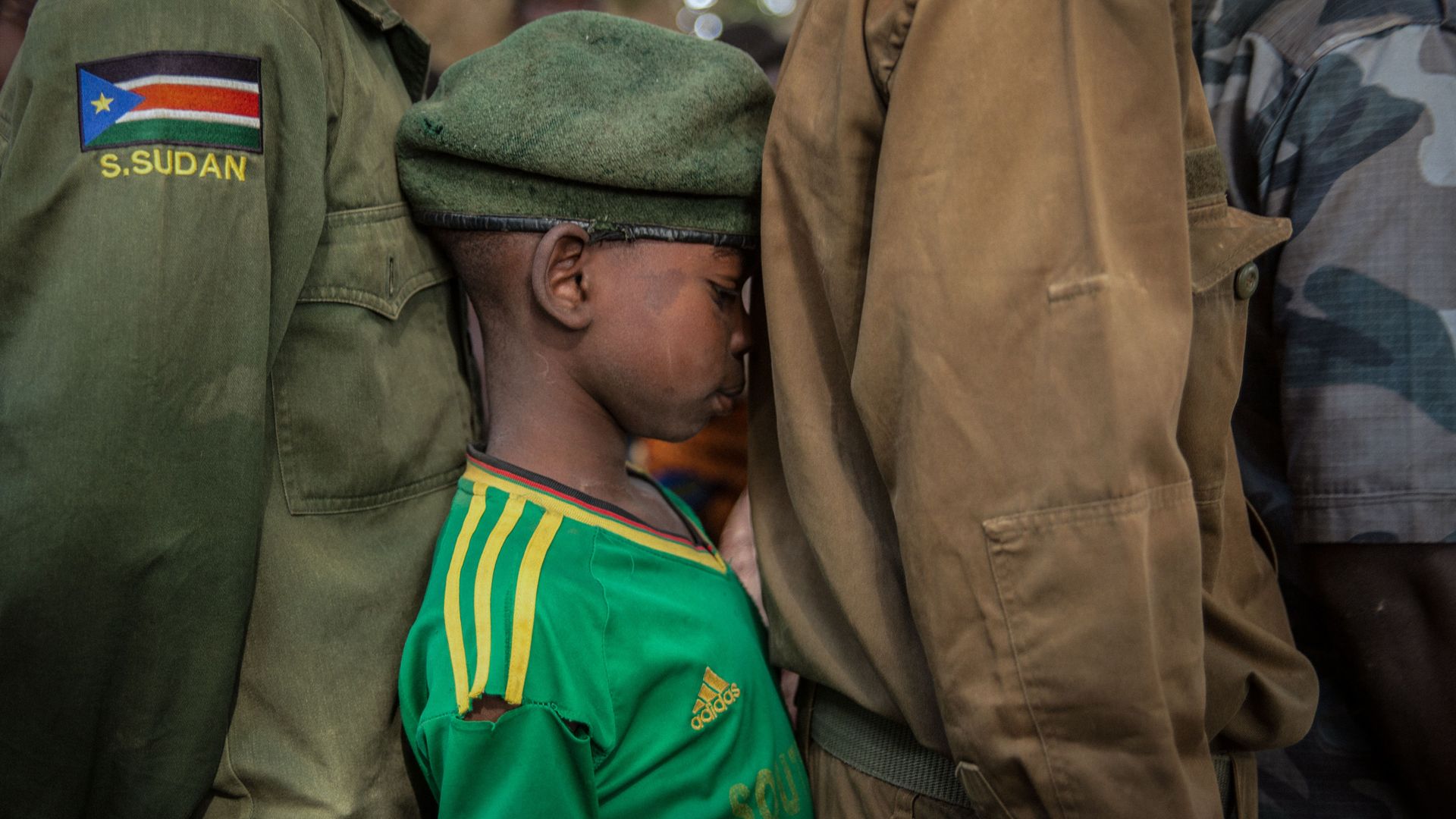 More than 200 child soldiers were released in South Sudan on Thursday, UNICEF reports. That's the third such large release this year, with a total of 806 child soldiers freed.
The big picture: There are still an estimated 19,000 children soldiers serving with various armed forces in South Sudan. Per ReliefWeb, more than 1,000 children could be released in coming months.
Go deeper