Giuliani: Mueller agreed to narrow the questions for Trump interview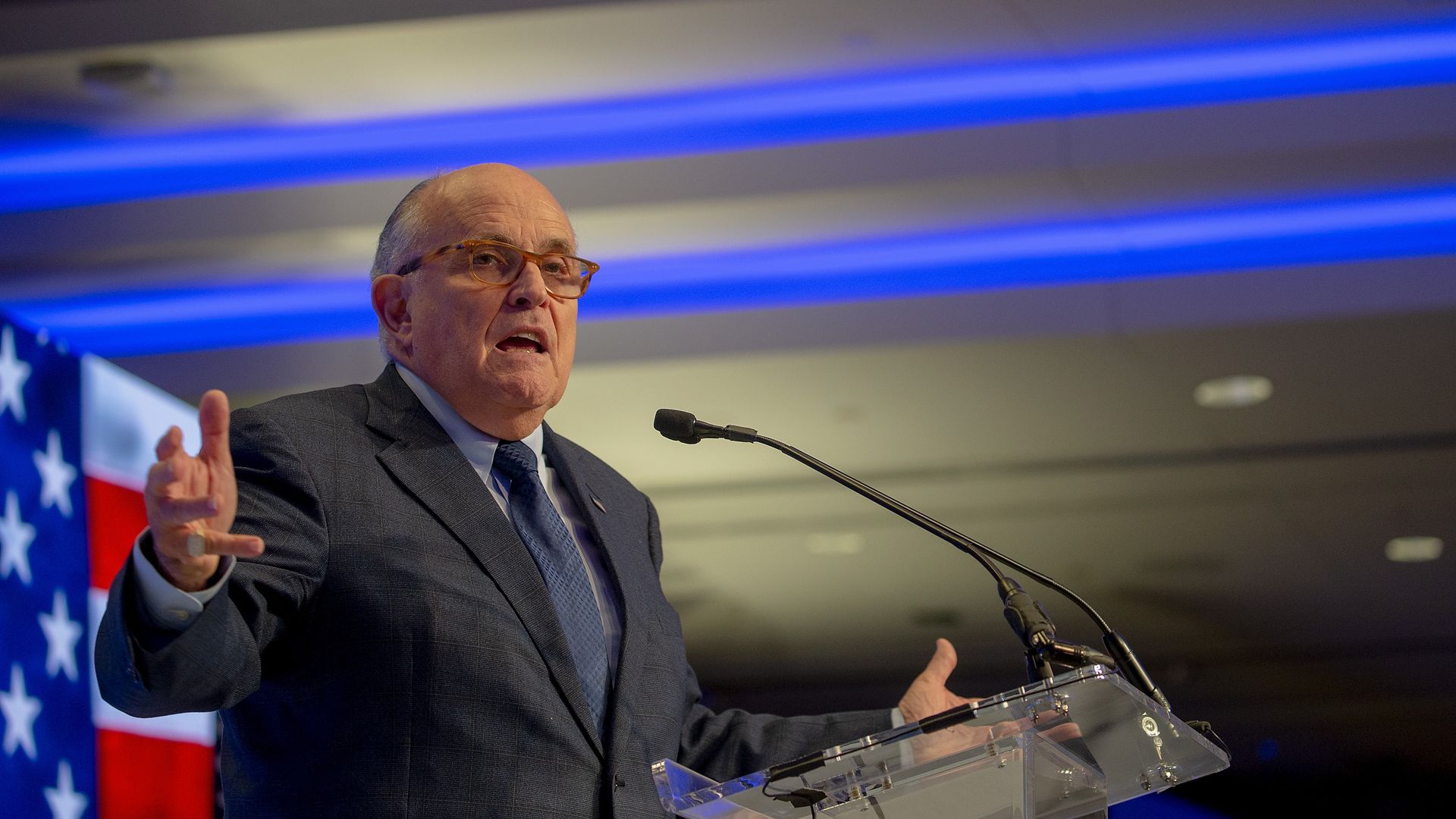 Rudy Guiliani went on CNN to talk about all things President Trump on Friday morning, and said the administration got Special Counsel Robert Mueller to narrow the scope of a potential Trump interview down to just two topics instead of five.
The big picture: Mueller's team had a list containing dozens of questions that the special counsel wanted to ask President Trump on various issues related to the investigation. Giuliani said he couldn't go into much details, but stated that Mueller is not planning to ask Trump about his personal attorney Michael Cohen, and added that "the main focus we want is Russia."
Other highlights:
"Perjury traps": The president would "testify tomorrow" if questioning was "about the truth," said Giuliani, but said Trump will likely be asked about conversations with Russians he never had, which could lead to perjury.
But Guiliani said Trump won't lie if he does end up testifying. "There's nothing to lie about," he said. The president doesn't lie, he "defends himself," he added.
Investigators would trust James Comey before they trusted Trump to avoid explaining how they wasted money on an investigation that "begins without any evidence and ends without evidence," said Giuliani.
Trump's tweets about an informant being embedded into his campaign: "I don't know for sure, nor does President Trump, if there really was one."
Go deeper