2018 is worst year in Syria's humanitarian crisis, UN official says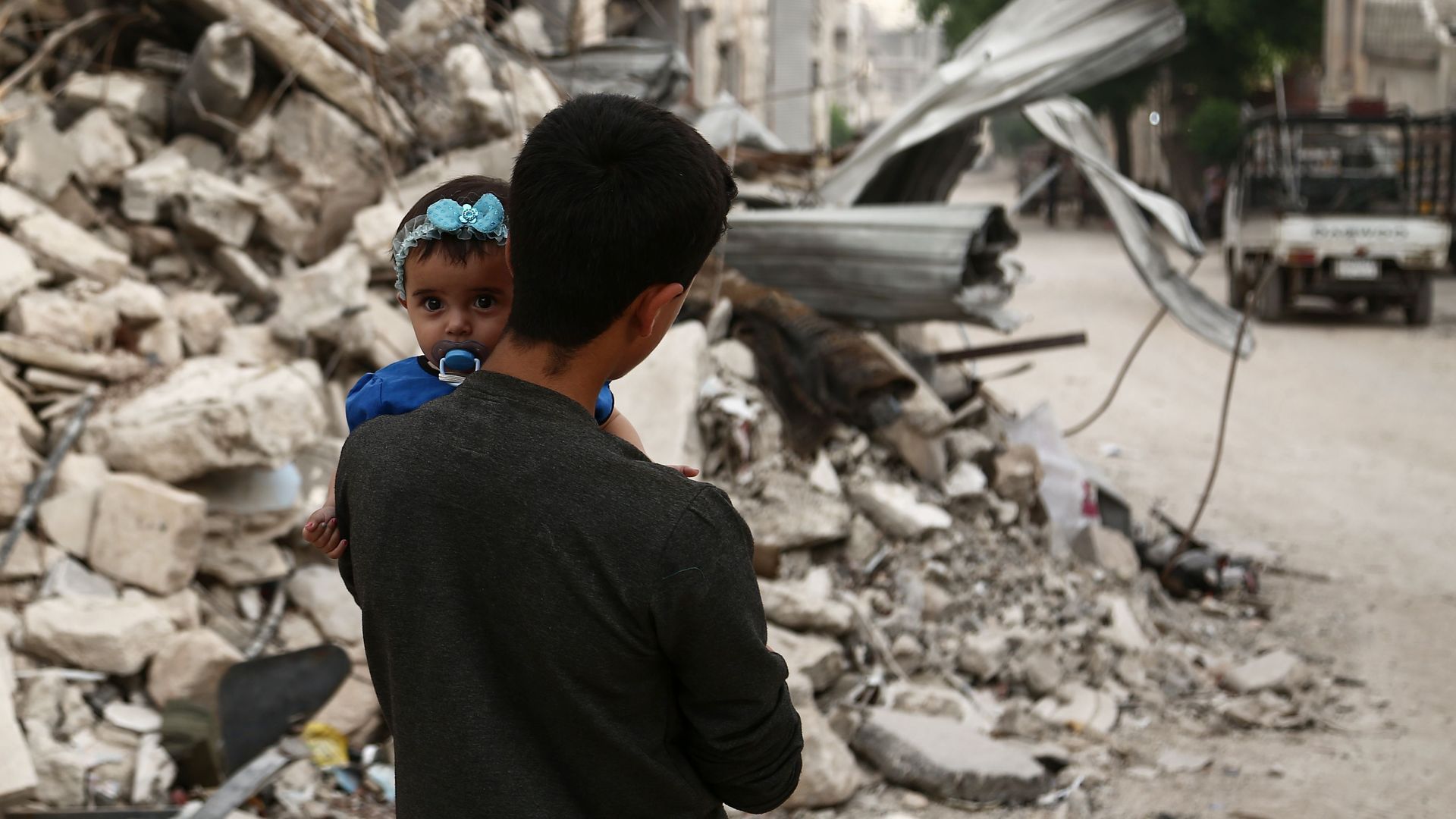 Syria's humanitarian crisis is more severe this year than at any previous time in the seven-year civil war, United Nation's Humanitarian Coordinator for Syria Panos Moumtzis said on Friday, per Reuters.
Why it matters: Many of those suffering are unable to get help. Per Reuters, 2.05 million people are "in need of humanitarian assistance" but live "in hard-to-reach areas." Moumtzis said 75% of healthcare workers in the country have fled, and 70% of attacks on healthcare workers and facilities worldwide take place in Syria. Meanwhile just 7% of aid delivery requests made to Syrian authorities this year were granted, compared to 27% in 2017.
Go deeper