The rise of the pro-Trump media machine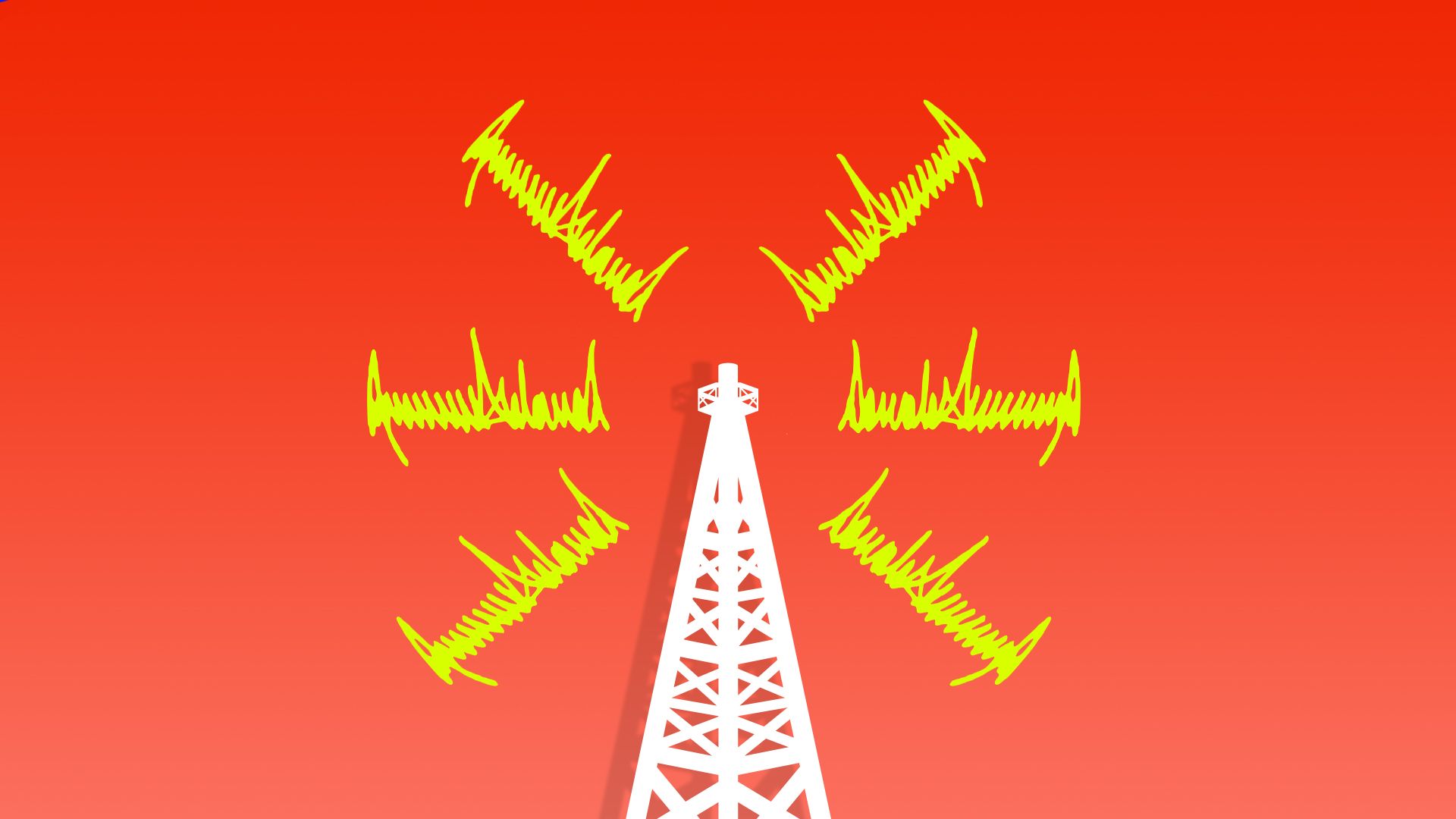 Pro-Trump media is spreading across the U.S., disseminating Trumpian rhetoric about fake news and mainstream media bias through every medium.
The big picture, from Rodney Benson, chair of NYU's Department of Media, Culture, and Communication: "Many of the media moving toward subscriptions have disproportionately left-liberal audiences. ... While liberal media draw their circles ever tighter around themselves (via paywalls, high-level content, etc.), conservatives are fighting to extend their mass reach."
The latest: "Bill O'Reilly is in talks to head back to cable news in his old 8 p.m. slot, but this time at Newsmax TV," according to N.Y. Post's "Page Six."
Newsmax owner Chris Ruddy is close friends with President Trump, and O'Reilly's return to the spotlight would add a prominent voice to a news outlet friendly to the president (though O'Reilly has criticized Trump in the past).
We see this trend in every medium:
Be smart: In the past, the out-of-power party got the media bump (right-wing radio under President Clinton).
Instead, Trump is lifting all media boats: Crooked Media's Pod Save America, founded by Obama alumni, is one of the era's huge success stories.
Note: this story's first bullet has been corrected to show O'Reilly has been a critic of the president.
Go deeper