Rise in helicopter costs exposes Afghanistan security decline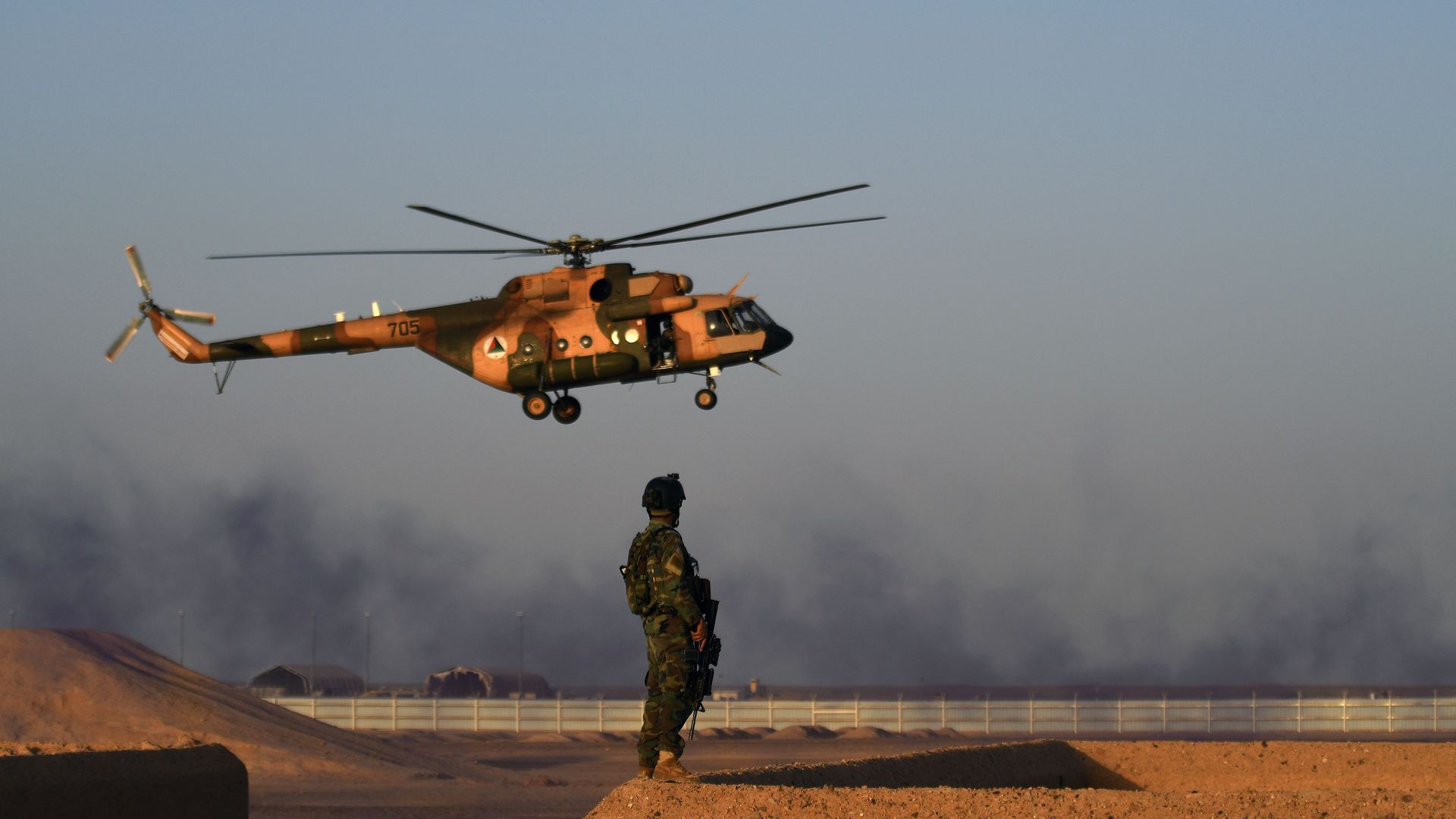 The cost of helicopter transports for U.S. personnel in Afghanistan is surging as a result of the deteriorating security situation in the country. A three mile ride to Kabul's airport is expected to jump to $2,250 next year, up from $1,350 currently, writes Bloomberg's Anthony Capaccio.
Why it matters: "The proposed increase reflects the cost of doing business in Kabul and the persistent danger to personnel as the Trump administration increases the U.S. military and diplomatic presence in Afghanistan," writes Capaccio. "As the country's security situation continues to deteriorate, it's too dangerous for Americans to drive to the airport, so helicopters are needed."
Go deeper