Fox & Friends to Trump: You can't trust your staff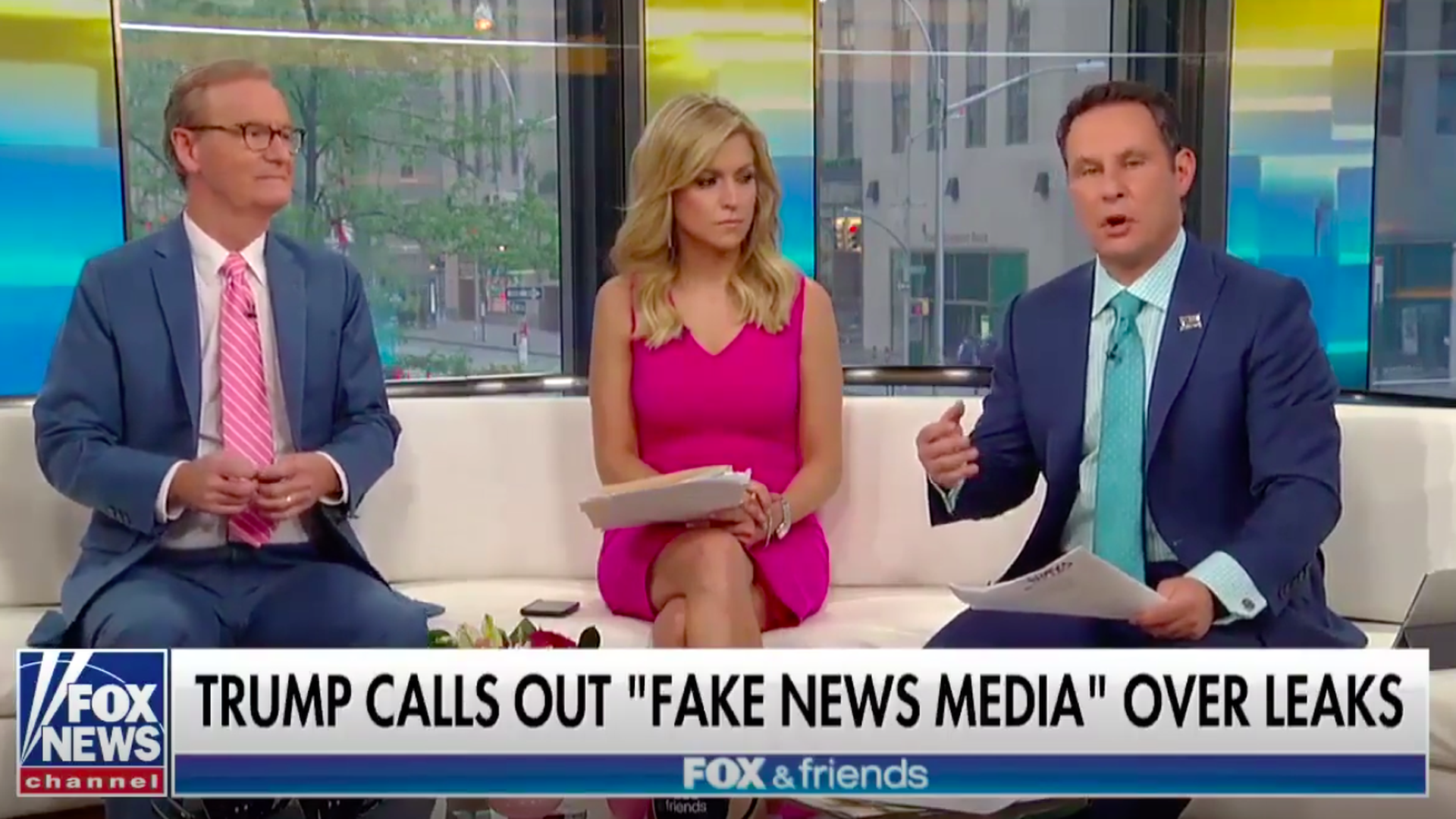 Fox & Friends, a staple morning news program of President Trump's, sent him a message on Tuesday: You can't trust your own staff.
Why it matters: Despite Trump's denial that there is a leaking problem in the White House, leaks are coming from administration officials at an unprecedented rate. Fox & Friends co-host Brian Kilmeade said on Tuesday that "the people's businesses is not getting done" because of all the leaks.
"The president relies on his advisers to be around him, to speak their mind, and if the advisers feel like 'If I say something that that person doesn't like and they're going to leak it,' the president is not getting good advice. He is owed the sanctity of a private conversation."
— Fox & Friends co-host Steve Doocy
Go deeper