Trump's grand bargain on China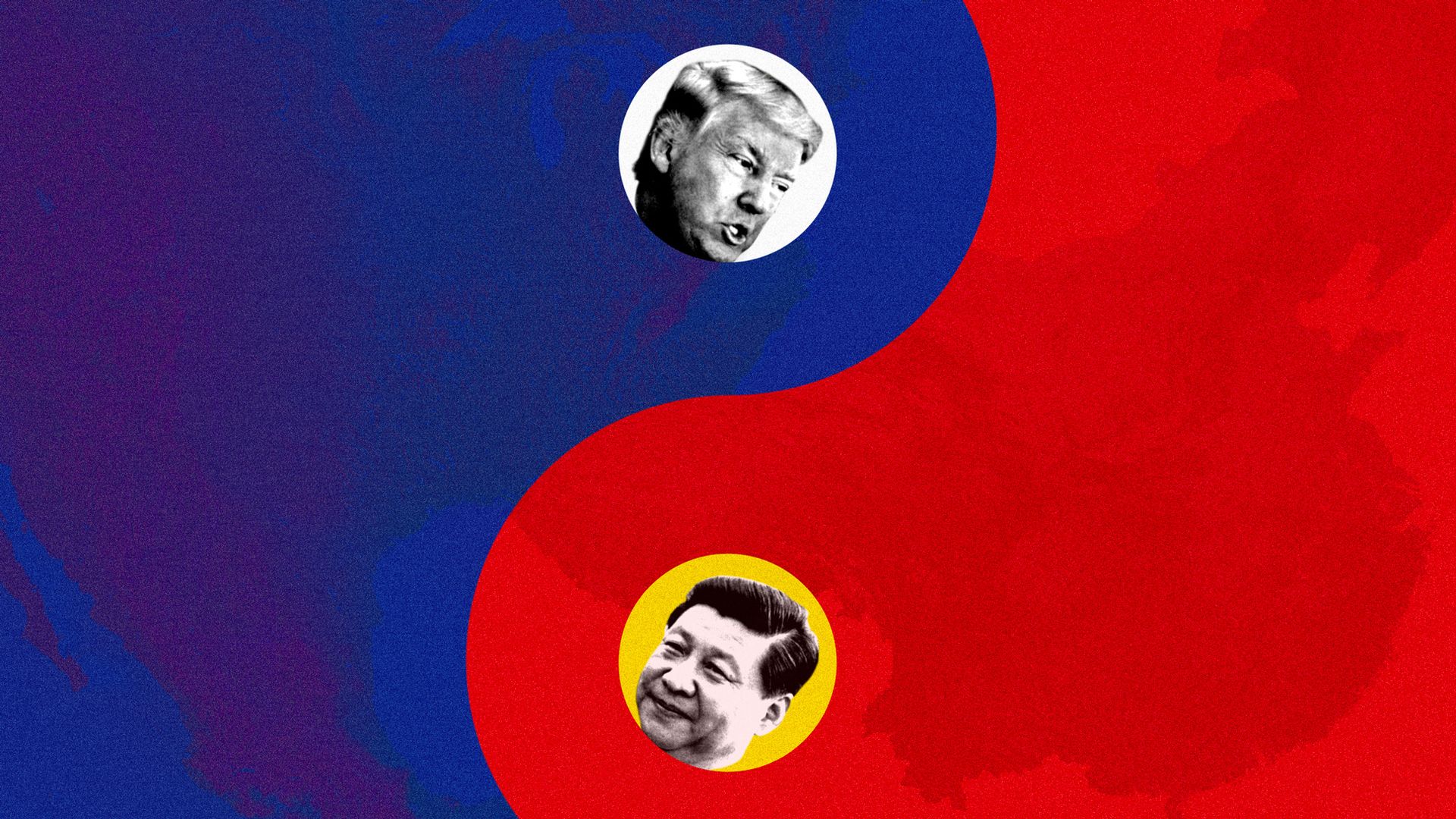 President Trump wants a grand bargain with China. And hardliners in the Trump administration worry Treasury Secretary Steven Mnuchin is leading him down an accommodationist path that — in their minds — would betray the President's economic agenda and capitulate to Beijing.
The intrigue: Trump inflamed those internal fears today with this tweet that signaled he's willing to give away significant things for a deal: "President Xi of China, and I, are working together to give massive Chinese phone company, ZTE, a way to get back into business, fast. Too many jobs in China lost. Commerce Department has been instructed to get it done!"
Why it matters: Trump campaigned on an aggressive anti-China, economic nationalist platform. But his most bellicose threats — which include tariffs on $150 billion worth of Chinese products — may never eventuate, as his chief economic advisor Larry Kudlow signaled when he took over from Gary Cohn. (I originally wrote to take Kudlow's assurances with a grain of salt. But they've aged better than my expectation of a trade war.)
Trump is making a potentially stunning concession with ZTE. The Chinese telecommunications giant is fighting for its life. It's been sanctioned for doing business with Iran and North Korea, and the U.S. Commerce Department banned American companies from selling it their products.
Between the lines: Senior Treasury and National Economic Council officials — including Mnuchin and Larry Kudlow, who recently returned from Beijing — are optimistic that Trump may cut a deal with China in the coming weeks.
Sources familiar with Mnuchin's thinking tell me he wants a deal that would have the Chinese buy billions of dollars worth of U.S. products. The idea would be to cut the trade deficit — something Trump is obsessed with — but trade experts say that purchasing products isn't the way to deal with profound structural imbalances.
In exchange, the U.S. would drop the section 301 tariffs designed to stop China from stealing American intellectual property and getting its hands on U.S. technology for nefarious purposes.
What's next: Vice Premier Liu He, who has been leading China's trade talks with the Trump administration, plans to visit Washington this week or next. His team has been in town the past two days preparing for the meeting.
The administration hasn't planned for Liu He to meet with President Trump, but two sources familiar with the talks speculate that Trump may not be able to help himself — he'll likely want to take over the negotiations and meet with Liu He in the Oval.
Go deeper