Mike Pence calls on Mueller investigation to "wrap it up"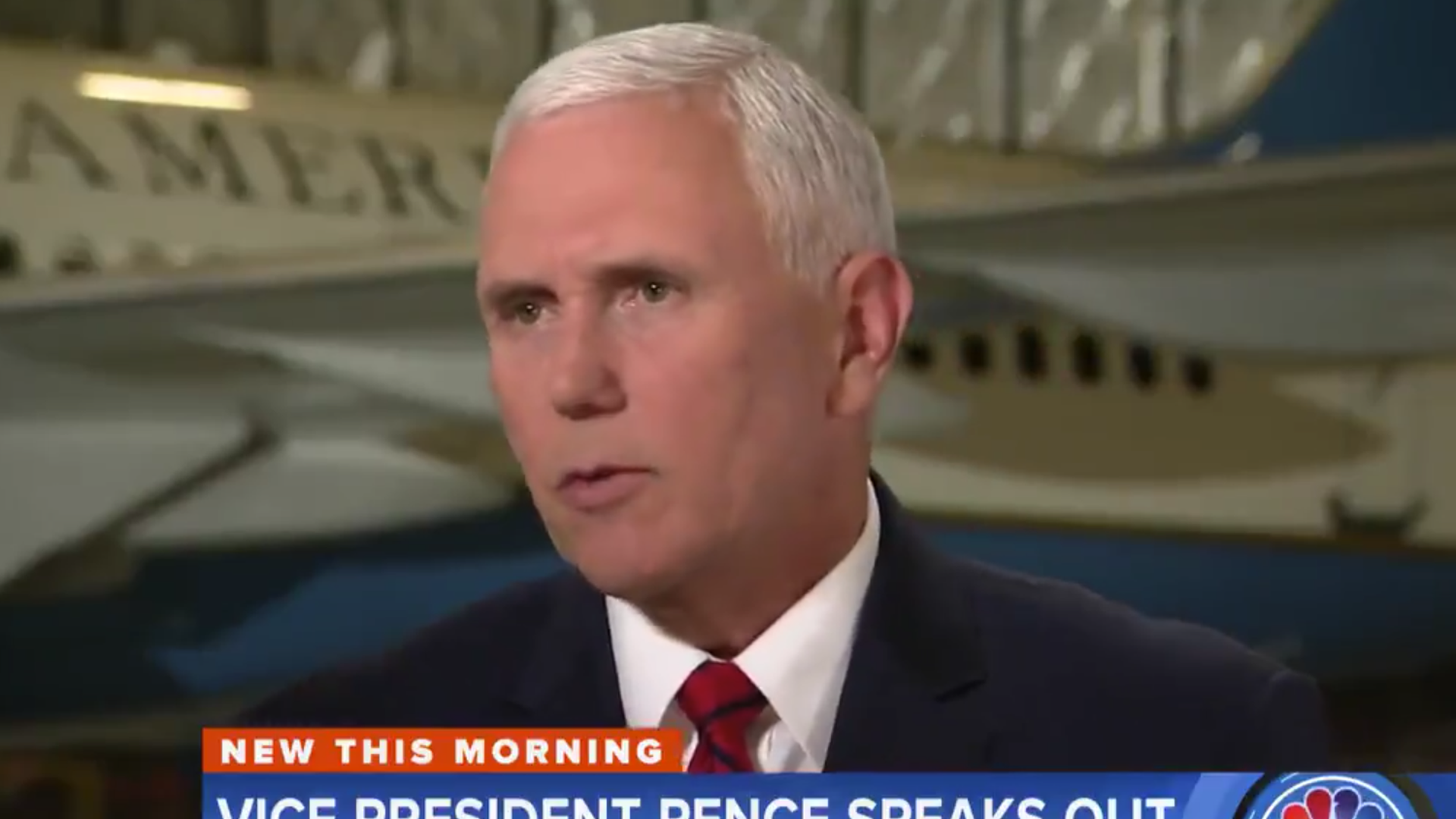 Speaking with Andrea Mitchell on the Today Show Thursday, Vice President Mike Pence said that Robert Mueller's investigation has been dragging on, and "in the interest of the country, I think it's time to wrap it up."
The backdrop: This is the first time Pence has weighed in on the investigation. Unlike Press Secretary Sarah Sanders, who has repeatedly said the probe "has gone too far," and President Trump, who constantly refers to the probe as a "hoax" and a "witch hunt," Pence is being far less aggressive in his criticism of the special counsel.
Go deeper