Airbnb partnership is reminder of Puerto Rico's crisis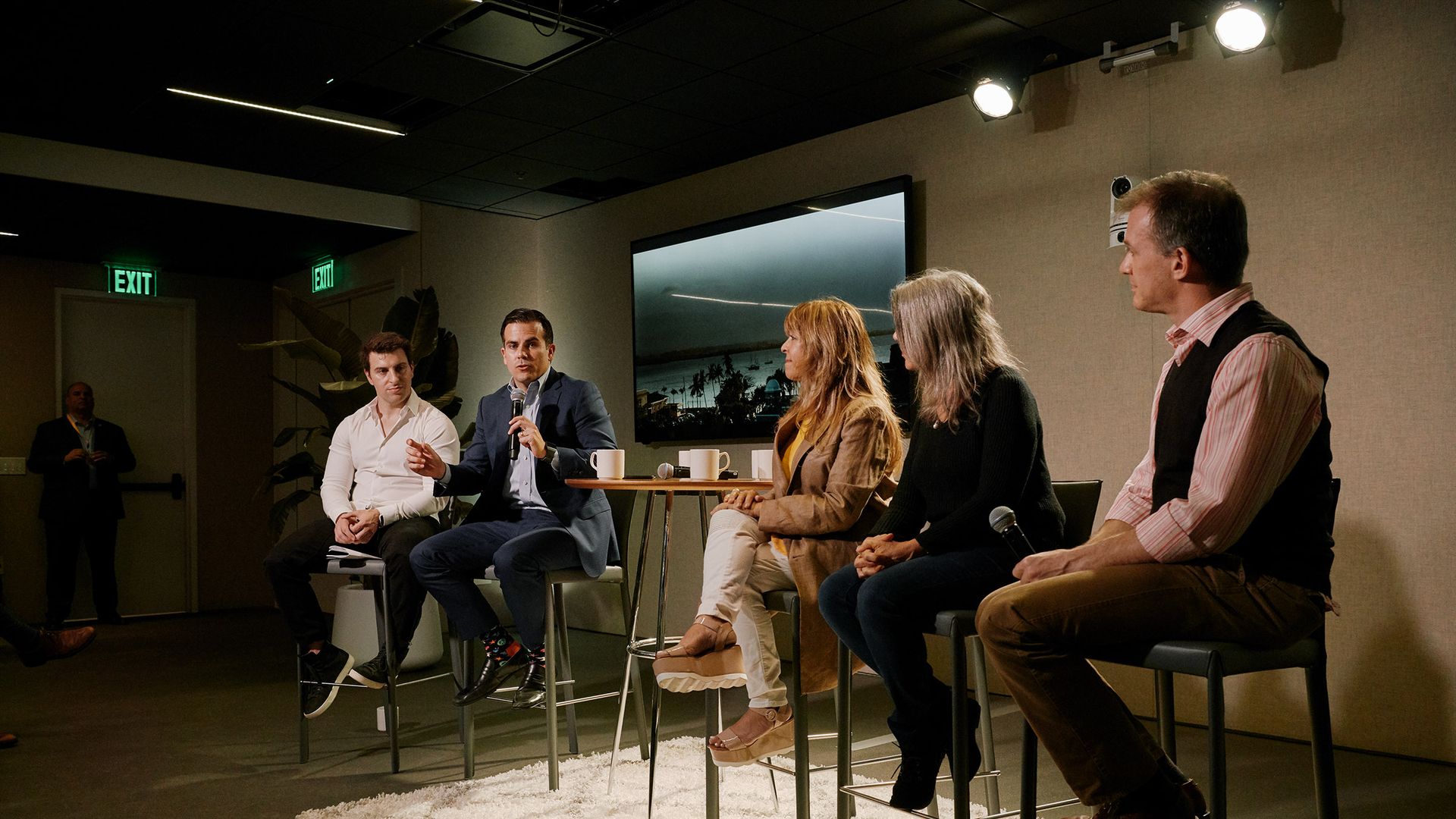 Airbnb announced a partnership with Puerto Rico Wednesday: The company will roll out its Experiences service there (through which hosts can arrange activities that guests can book), will donate its fees to a disaster relief organization, and help with tourism marketing.
Why it matters: The move provides a stark reminder of the territory's still precarious situation post-Hurricane Maria, which critics have blamed on an inadequate federal response to the disaster. Meanwhile, Airbnb hosts in Puerto Rico have earned $17 million since October, according to the company.
"We don't have the right to vote or the right of representation," Puerto Rico governor Ricardo Rosselló said about the territory's status during a press event at Airbnb's San Francisco headquarters. "We need to ask ourselves if it's OK to have two tiers of citizenship, and my answer is no."
Last June, Puerto Ricans overwhelmingly voted in favor of becoming a U.S. state, but any move in that direction would require Congress to act first.
Be smart: While it's great PR for Airbnb, this partnership could also provide ammo for the "no bailouts, the private sector can handle things" crowd. But $17 million is a drop in the bucket compared to the billions of dollars Puerto Rico needs to straighten out its debt crisis, fix its power grid, and begin to grow again. Airbnb's donations of its fees will only last three months.
Go deeper