Former CIA director: Gina Haspel won't reintroduce torture techniques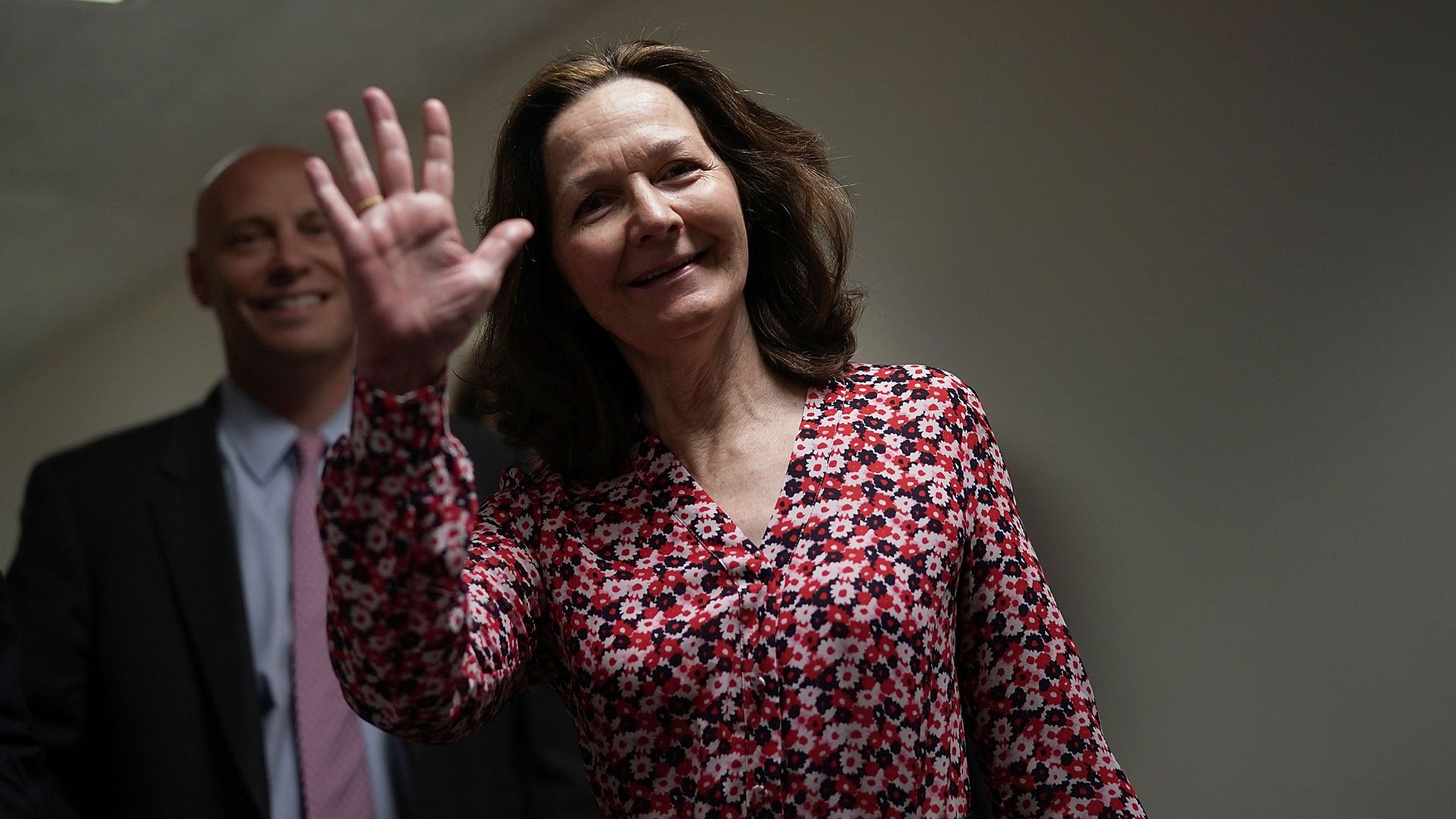 The concern that Gina Haspel could restart the CIA's "enhanced interrogation" program is misplaced, according to former CIA Director Gen. Michael Hayden, who says President Trump is "the last president" the CIA would do it for.
"There is no [CIA] director who has been involved with this who would say we're going to do this again. That's not a repudiation of what we did, it's just a realization that we did it once before, we thought you had our back, and you didn't."
— Hayden in an interview with Axios
Hayden added that Haspel is the "perfect choice" for CIA director because she will stand up to Trump: "We have an administration that seems less tethered to objective reality in making its decision than previous administrations ... When the president says something and everyone else in the room says 'You're right, boss,' Gina Haspel is the one who will raise an objection if the objection needs to be raised."
Why it matters: Sen. Mark Warner, Vice Chairman of the Senate Intelligence Committee, said in an interview with NPR affiliate WHRO on Monday that one of the things he's looking to hear from Haspel during her confirmation hearing with the committee on Wednesday is what she would do if Trump attempted to order the CIA to reintroduce torture techniques.
The big picture: The CIA's "enhanced interrogation" program and black site prisons, which Haspel was involved with following the 9/11 attacks, have largely been regarded as torture. But those in the Intelligence Community say the program was cleared through the appropriate channels.
Larry Pfeiffer, former chief of staff to Gen. Hayden and director of the situation room for President Obama, told Axios it was "quite a blow" to see Congress "act as if this was something they had never been briefed on and acknowledged and supported."
What they're saying:
109 retired military leaders signed a letter last month that stated they "do not accept efforts to excuse [Haspel's] actions relating to torture and other unlawful abuses of detainees by offering that she was 'just following orders...''
Democratic Sen. Joe Manchin, a member of the Intelligence Committee, said he is "very open-minded" to her nomination after meeting with her on Monday, according to Bloomberg's Laura Litvan.
Pfeiffer told Axios: "The wheels of justice have turned and turned on [debating this program], and we as a nation need to put it behind us."
Go deeper