Report: Trump aides targeted Obama alums over Iran deal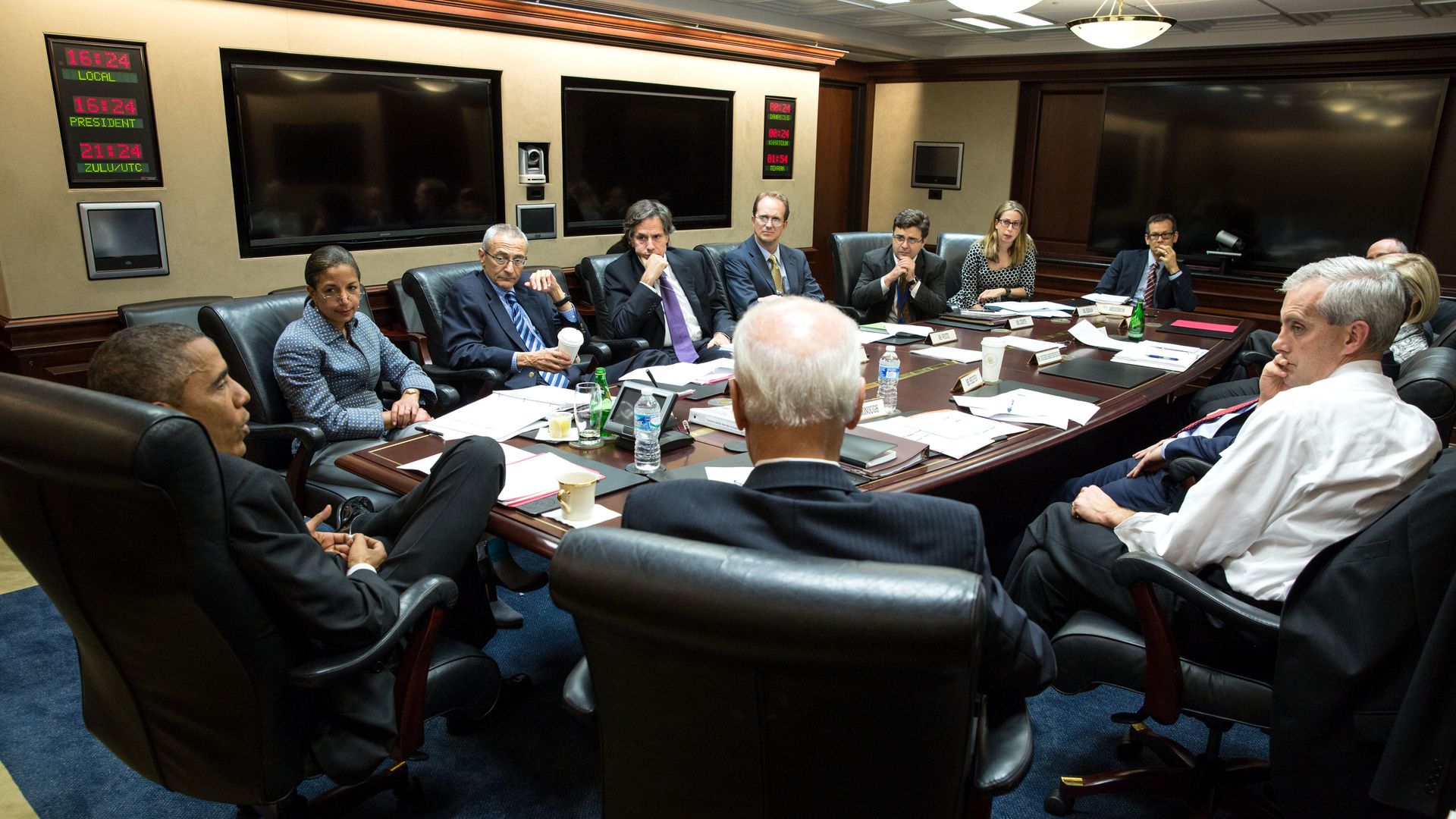 "Officials linked to Trump's team" hired a private Israeli intelligence firm to collect "dirty ops" against the Obama administration officials who brokered the Iran nuclear deal, reports The Guardian.
The details: The campaign reportedly targeted Obama security aides Ben Rhodes and Colin Kahl, and a source familiar with the efforts told The Guardian, "The idea was that people acting for Trump would discredit those who were pivotal in selling the deal, making it easier to pull out of it."
The Trump aides reportedly contacted the Israeli investigators days after President Trump's trip to Tel Aviv last year, which was his first trip abroad as president.
"According to incendiary documents seen by the [Guardian's] Observer, investigators contracted by the private intelligence agency were told to dig into the personal lives and political careers of Rhodes, a former deputy national security adviser for strategic communications, and Kahl, a national security adviser to the former vice-president Joe Biden."
"Among other things they were looking at personal relationships, any involvement with Iran-friendly lobbyists, and if they had benefited personally or politically from the peace deal."
"Investigators were also apparently told to contact prominent Iranian Americans as well as pro-deal journalists — from the New York Times, MSNBC television, the Atlantic, Vox website and Haaretz, the Israeli newspaper among others — who had frequent contact with Rhodes and Kahl in an attempt to establish whether they had violated any protocols by sharing sensitive intelligence."
Kahl responded to the Guardian's story with a Twitter thread recounting an experience last year in which his wife was suspiciously contacted by "someone claiming to represent a socially responsible private equity firm in the UK."
"This person had all sorts of specific information on my wife's volunteer duties at an obscure DC elementary school."
"Perhaps it was just a coincidence that this obvious scam targeting my family had all the hallmarks of an intel op and coincided with Team Trump's reported efforts to 'dig up dirt' on me."
Al-Monitor's Laura Rozen notes that the fake firm that contacted Kahl's wife is the same one that The New Yorker's Ronan Farrow reports targeted Harvey Weinstein's accusers.
Go deeper