Protestors in Thailand demand elections, reject military government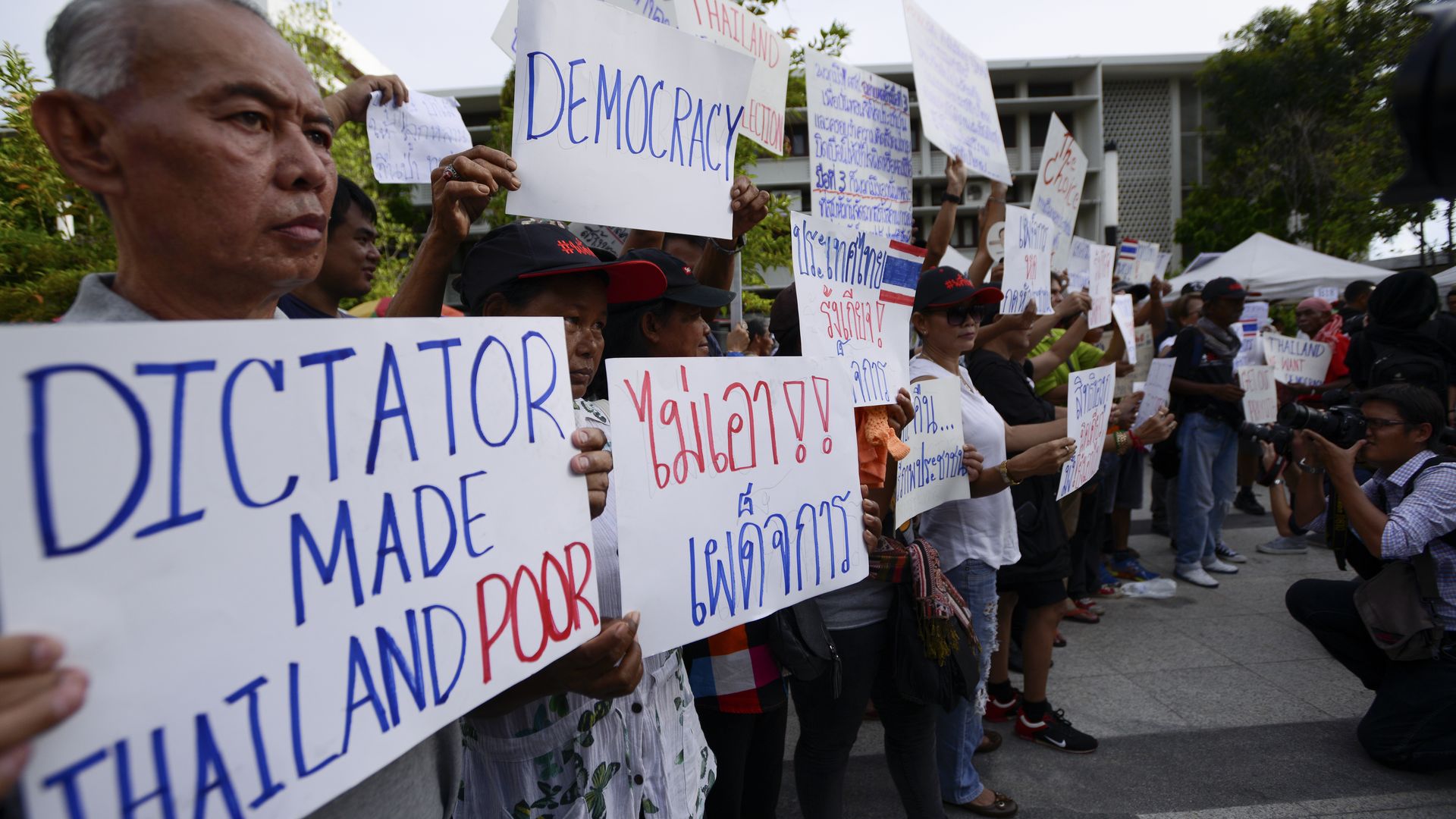 More than 500 people gathered on Saturday at Thammasat University in Bangkok to protest Thailand's military government, delivering an ultimatum that their demands must be met by May 22, Reuters reports.
The details: Since May 2014, Thailand has been under the military's control. Former army chief Prayuth Chan-ocha, leading the government, has continuously pushed back elections. Protestors are demanding three things: an election by November, for the soldiers "to return to their barracks," and for the army to step down from its post. Saturday's demonstration was the latest in a string of protests that have been gaining momentum since January.
What's next: Per Reuters, if these demands aren't met by their set deadline, protestors plan to "march to Government House...to put pressure on Prayuth."
Go deeper