Gun-related school incidents linked to armed adults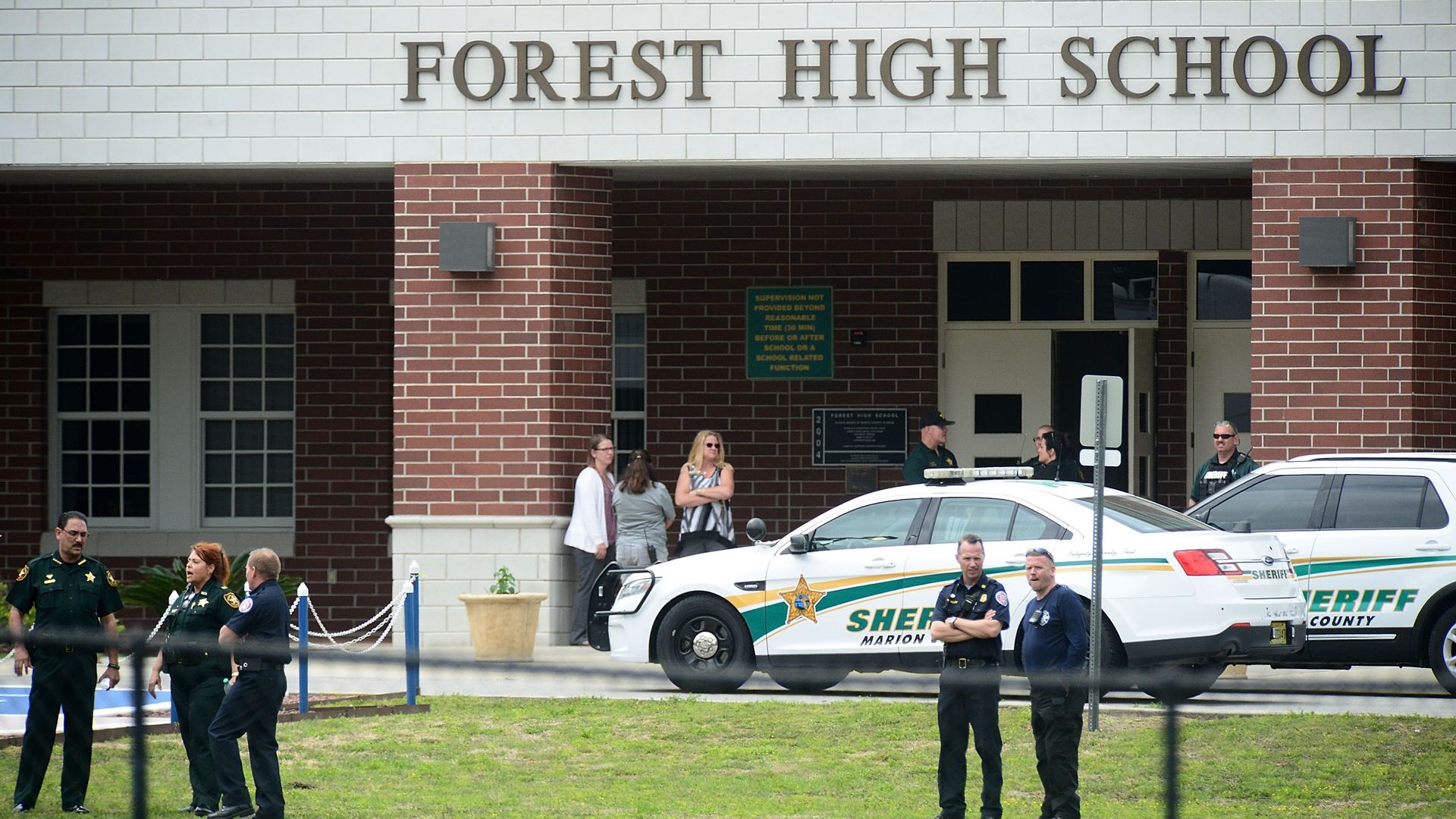 There have been more than 30 gun-related incidents reported since 2014 involving arms brought to a school by law enforcement officers or educators, according to an Associated Press report.
Why it matters: Since the Parkland shooting, arming teachers has become a major talking point of how to combat school shooting. But the AP reports there have been mishaps around the country, including incidents like a teacher demonstrating gun safety in a classroom and "sending a bullet through a wall," and a sixth-grader picking up a sheriff's loaded gun that was left in a locker room at the school.
Go deeper