Sanders struggles to explain Trump's involvement in Stormy Daniels payment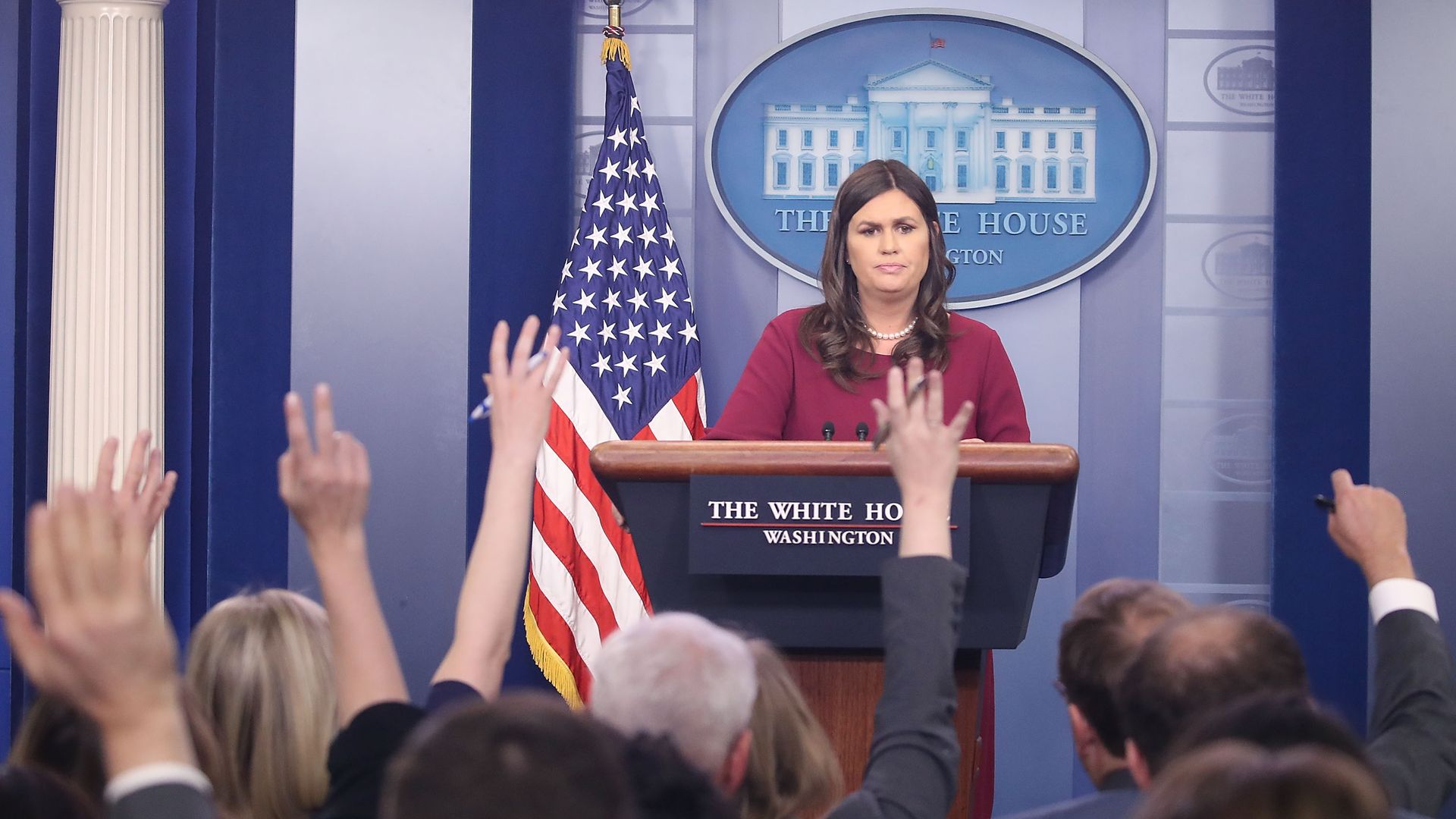 Facing a barrage of questions about President Trump's changing story on his knowledge of the $130,000 payment to Stormy Daniels, White House press secretary Sarah Sanders repeatedly told reporters Thursday that the White House gives "the very best information that we have at the time."
The big quote: "This was information the President didn't know at the time but eventually learned," Sanders said, later adding that she doesn't think Sean Hannity's bombshell interview with Rudy Giuliani hurts Trump.
The backdrop: In April, Trump denied knowing about the payment. But, Giuliani said last night that the president has repaid his personal lawyer, Michael Cohen, with his own funds. Trump also tweeted about the reimbursement this morning.
Other highlights:
Sanders said she first learned about the reimbursement during Giuliani's Fox News interview.
Asked if she was caught off-guard on Giuliani's remarks, she said, "I'm not part of the legal team and would not be part of those discussions."
On the three American prisoners held in North Korea: "We can't confirm the validity of any of the reports currently out about their release." Note: Last night, Donald Trump Jr. tweeted links to stories that said the prisoners had been released.
She also declined to comment on the recent report about Cohen's phone being tapped.
Go deeper: Rudy Giuliani sends Trump into Stormy waters; Michael Cohen goes through the wringer for Trump
Go deeper