Farenthold refuses to pay for special election, says it's unnecessary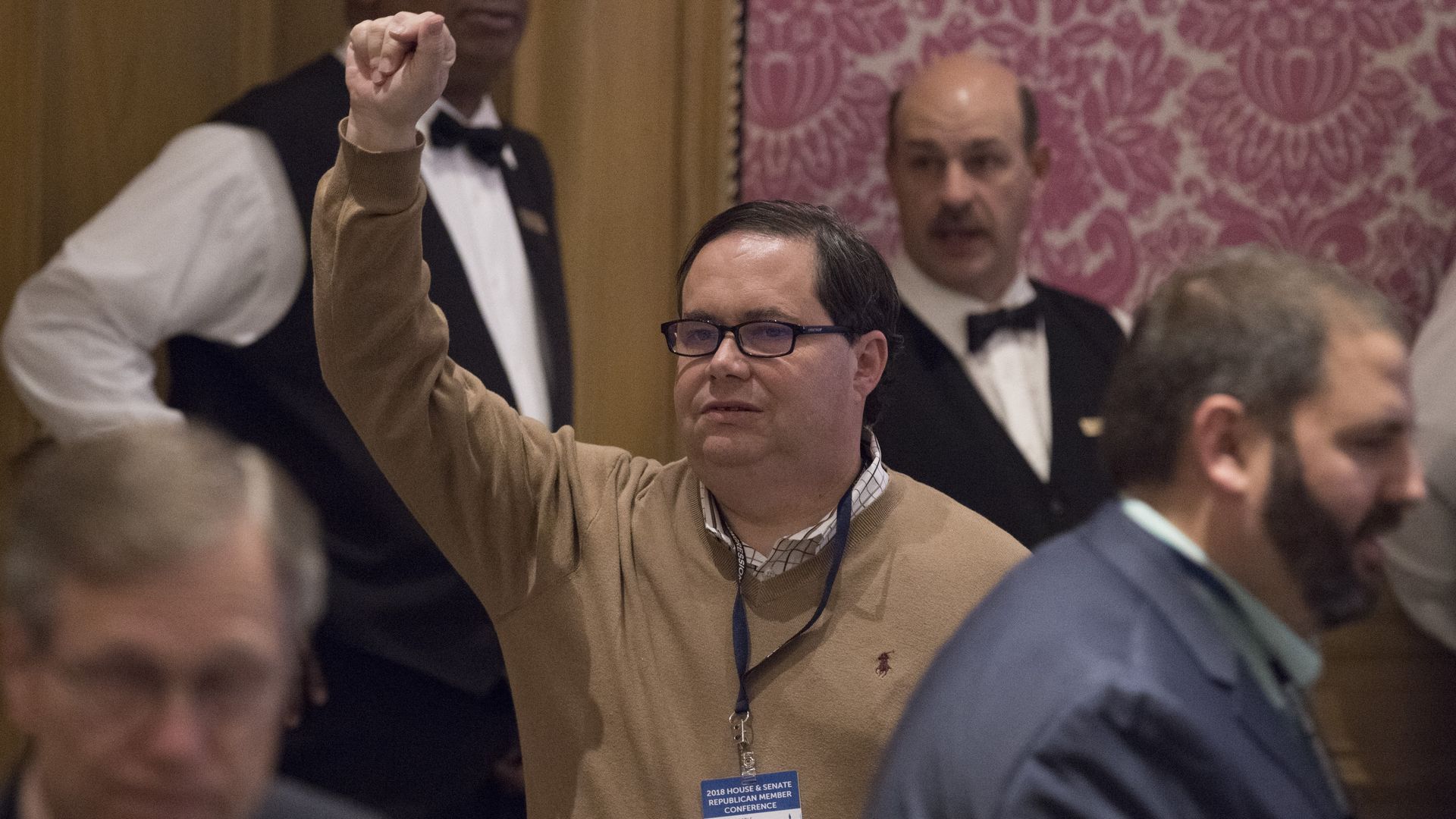 Rep. Blake Farenthold is refusing to pay for Texas' special election, the Houston Chronicle reports, saying in a letter that he "didn't call it" and doesn't "think it's necessary."
The details: Texas Governor Greg Abbott requested that the former Republican congressman pay $200,000 towards the election after Farenthold resigned amid a sexual harassment scandal. Per the Chronicle, Farenthold defended himself in the letter, saying he never "engaged in physical harassment of a sexual nature," but ran "a more informal office than some people have have expected."
The response: Abbott's deputy communications director Ciara Matthews told the Chronicle: "[I]t's not surprising that his last act would be to stick taxpayers with the bill at the worst possible time. While Mr. Farenthold may consider this resolved, we're not closing the case on this issue."
Go deeper