Report: North Korea releases three U.S. detainees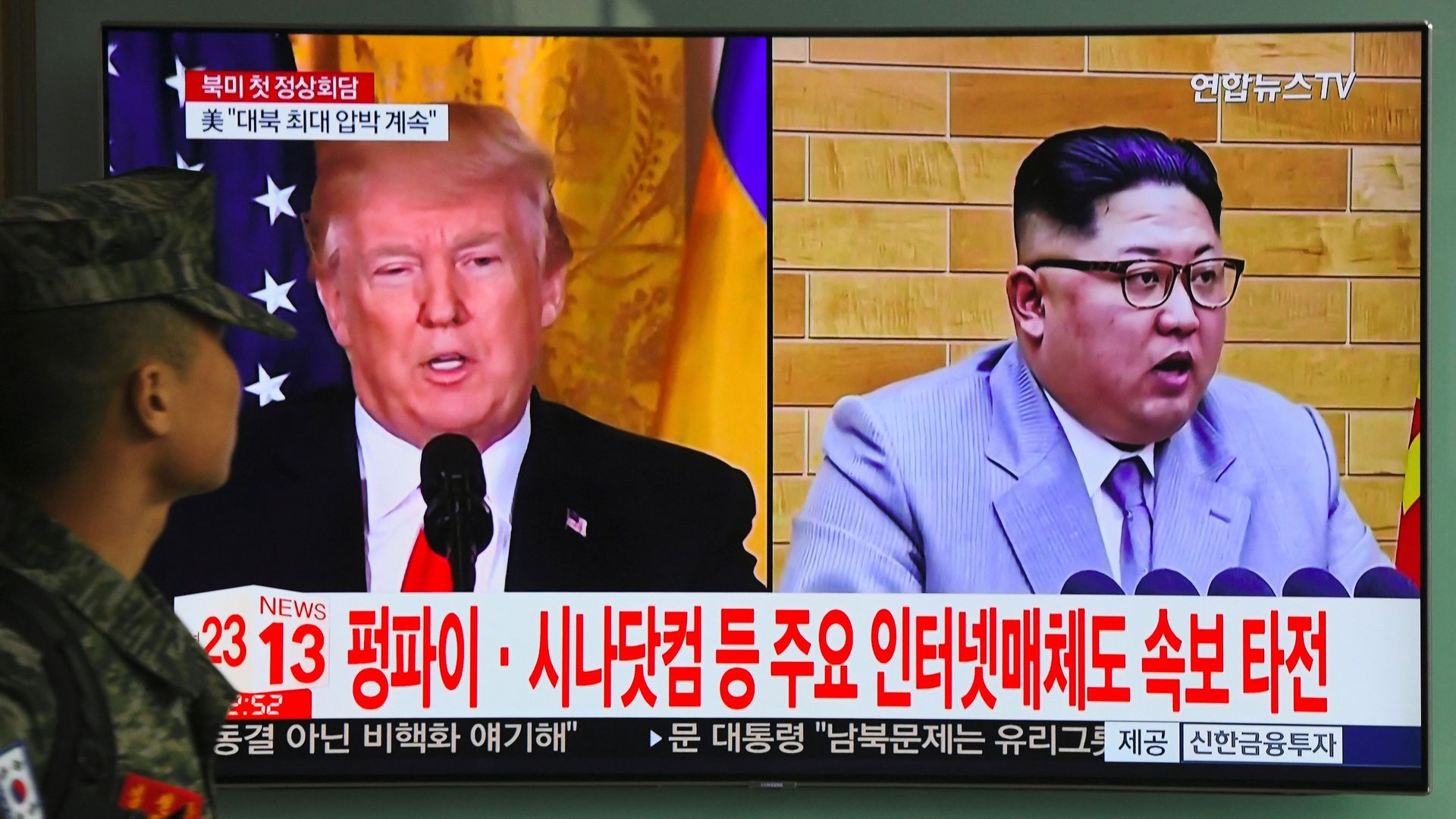 Three Americans being held in North Korea have reportedly been released from labor camps and are "getting health treatment and ideological education" ahead of a planned summit between President Trump and North Korean dictator Kim Jong-un, per the Financial Times. However, a State Department official told Axios they can not confirm the reports.
The details: Kim Dong-cheol, Kim Sang-deok, and Kim Hak-seong were reportedly released in early April, according Choi Sung-ryong, the country's "most vocal campaigner for South Korean abductees," per FT. Secretary of State Mike Pompeo is also "believed to have discussed the issue" when he traveled to North Korea on Easter weekend.
Editor's note: This story has been updated to reflect a statement from the State Department.
Go deeper