White man found guilty in beating of black man during Charlottesville rally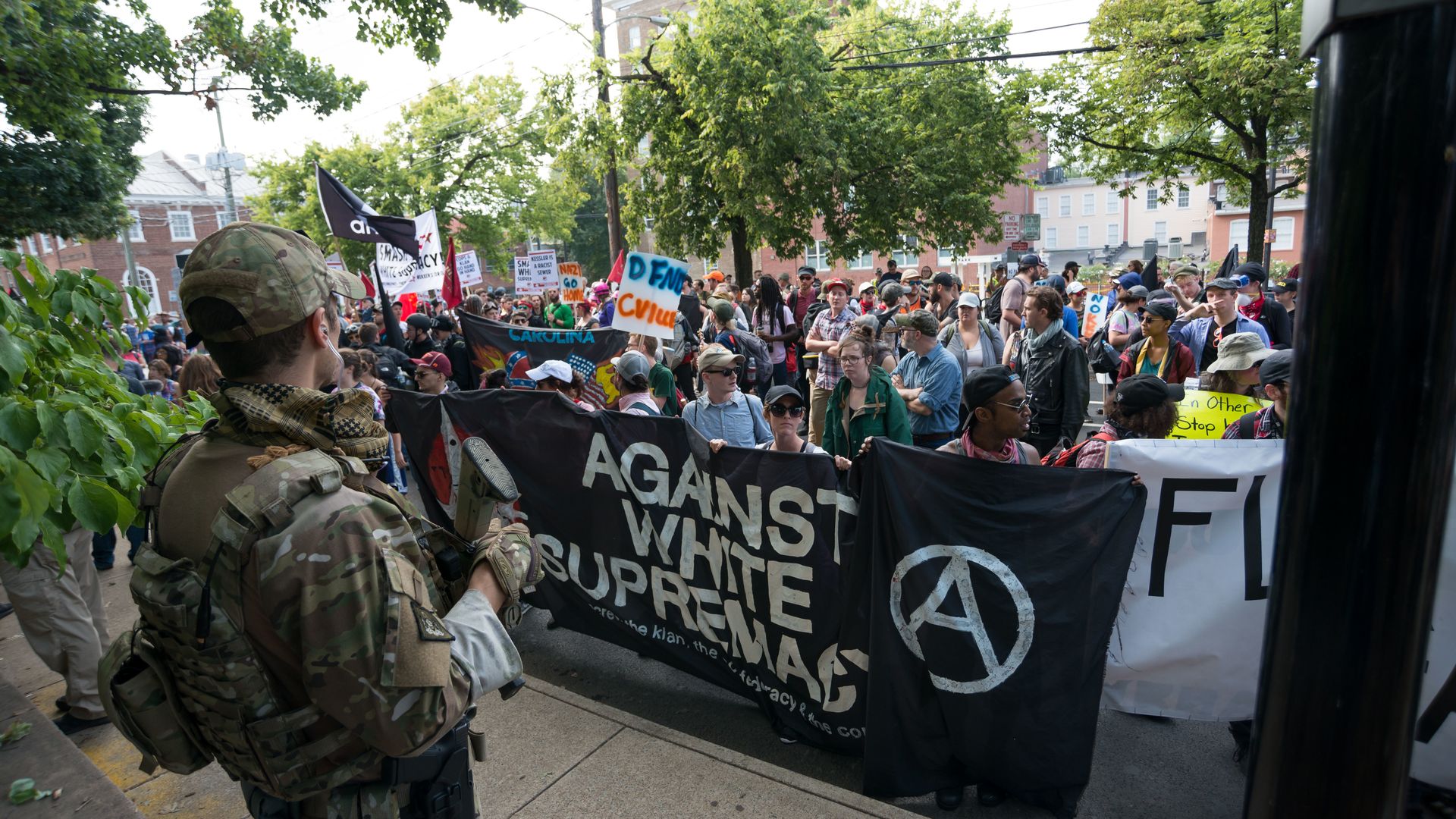 Jacob Goodwin, part of a group caught on camera severely beating a black man during the "Unite the Right" rally in Charlottesville, Virginia last August, was found guilty on one count of malicious wounding, and jurors recommended a sentence of 10 years in prison, a $20,000 fine, in addition to a rehabilitation plan, reports NBC 29.
Flashback: The incident, that left the victim DeAndre Harris with "a concussion, spinal fracture, eight staples to his head, multiple gashes, and a chipped tooth," per BuzzFeed, was part of the violence that erupted during a rally of white supremacists. Goodwin, a white nationalist, argued he acted in self defense, while Harris' attorney, Nina-Alice Antony, said Goodwin was looking for a fight, and that he was "outfitted for battle." Goodwin is the first of cour to face trial over the attack.
Go deeper