The waiting game for Sprint and T-Mobile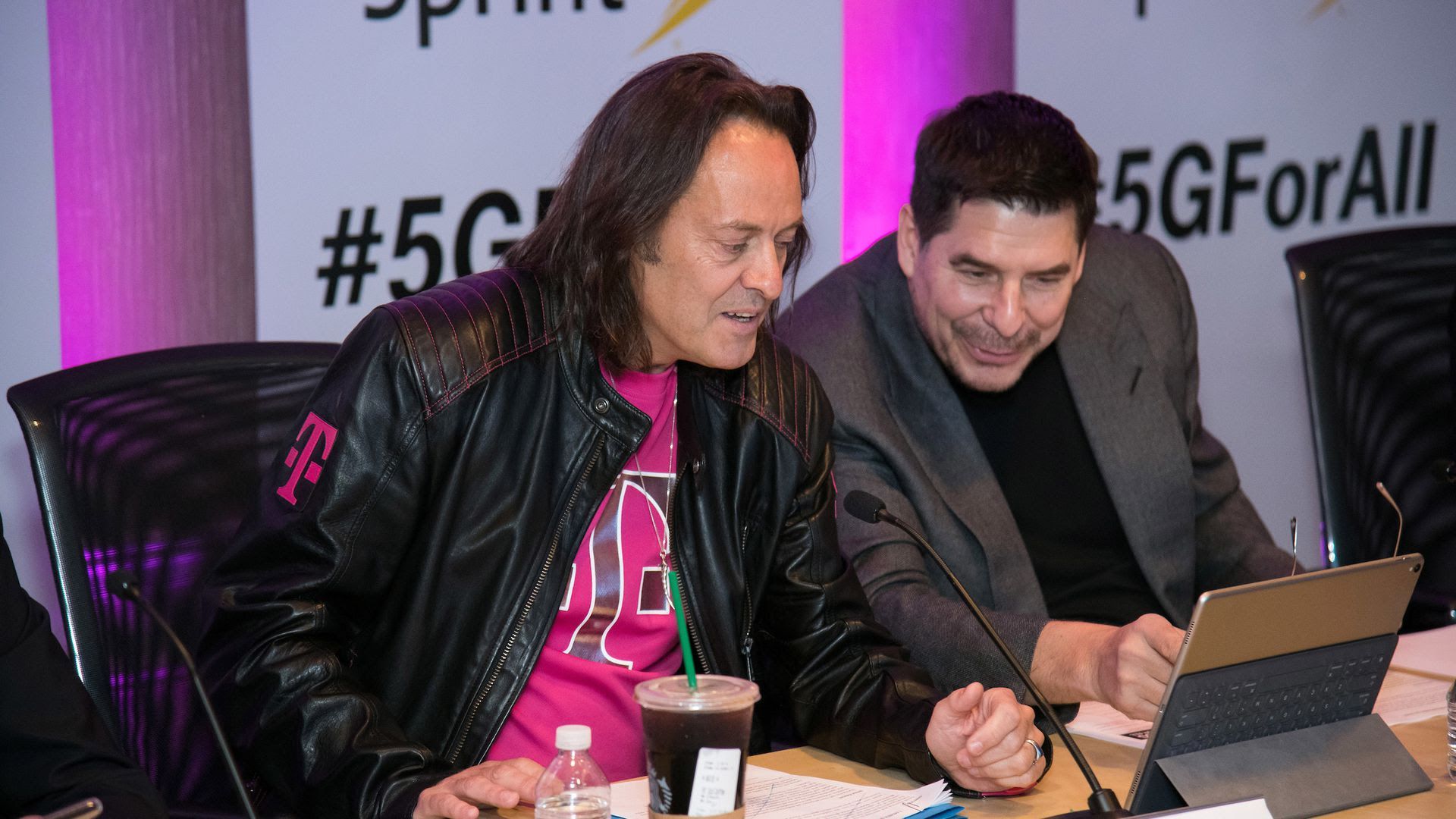 One of the biggest challenges for Sprint and T-Mobile over the next few months will be building for two different futures.
The two companies are hoping to merge in a year's time and build their 5G network together. But each company must also plan for life should the deal fall through. Executives from both companies acknowledged that there will necessarily be some duplication of effort, but downplayed the impact.
"It turns out that an awful lot of the things that you would naturally do as a standalone company wind up being accretive to that ultimate 5G network."
—
T-Mobile COO Mike Sievert tells Axios
But, but but: That said, Sprint will be building some things that it needs as a standalone company that wouldn't be needed if the deal goes through. Sprint CEO Marcelo Claure tells Axios that Sprint will increase its spending on network infrastructure this year and next.
"We're going to continue to invest as much as we said we will, which is significantly more than in previous years," Claure says. "But in addition, as part of this transaction, we signed a roaming agreement with T-Mobile that gives Sprint customers access to the T-Mobile network."
The roaming agreement will live on even if the deal falls apart.
Baked in: T-Mobile says its analysis of the cost savings from the deal accounts for the fact that Sprint will have to build some "stranded" network capabilities that won't be needed if the deal is successful.
"There is an understanding that as this deal gets approved over the next year, there may be some need for Sprint to deploy capabilities, the majority of which would enhance our ability to migrate after the deal is approved." "But yeah, some will be stranded capabilities."
—
T-Mobile CEO John Legere to Axios
Go deeper