Netanyahu claims Iran lied about its nuclear ambitions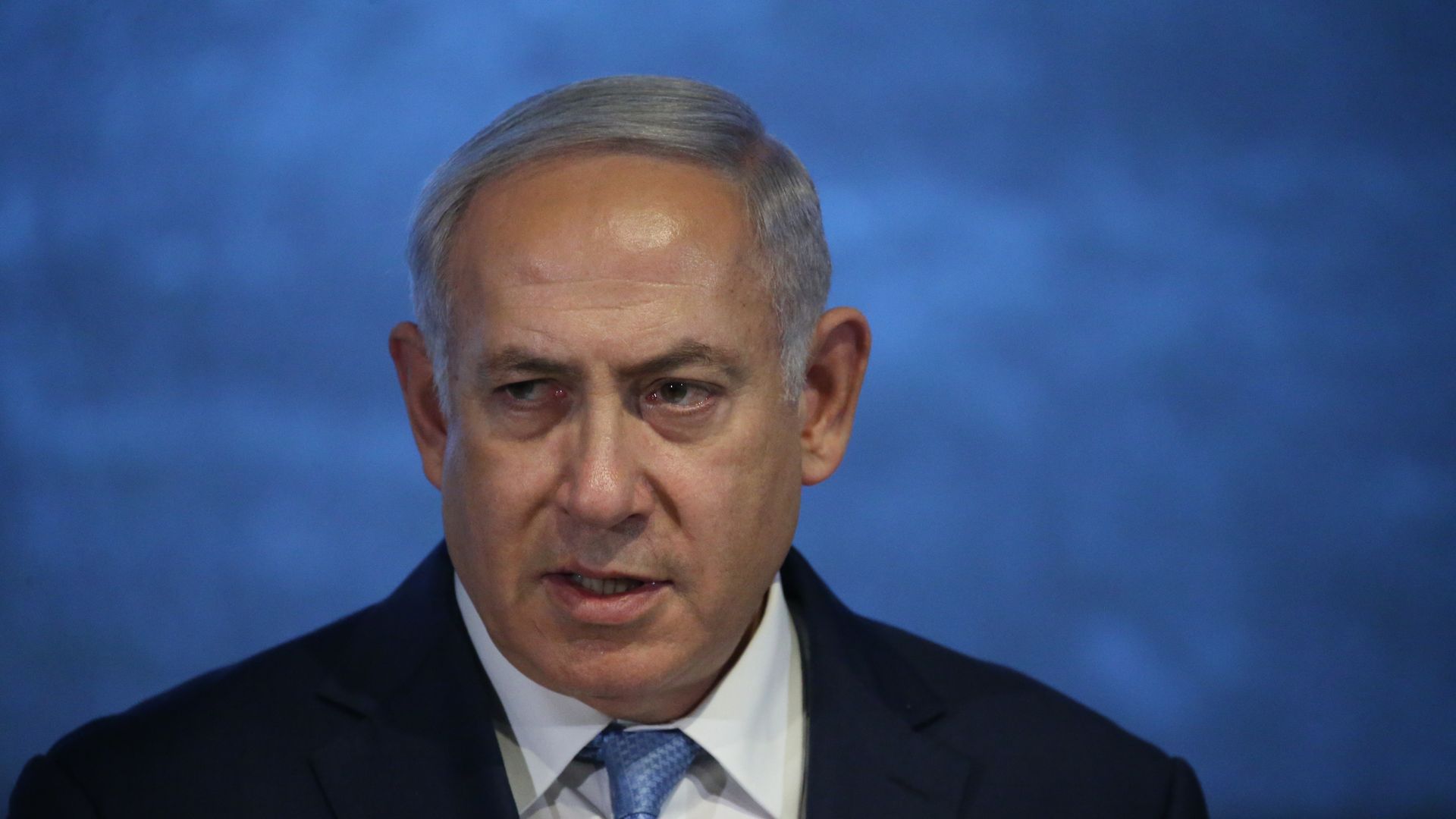 Israeli Prime Minister Benjamin Netanyahu presented documents and files during a primetime speech in Israel that he says shows Iran has "a comprehensive program to design, build and test nuclear weapons," despite Iran's claims it has no ambitions to pursue nuclear weapons development.
Between the lines: The urgency behind the nuclear deal came from the belief Iran was pursuing a nuclear weapon, so this won't come as a surprise to any of the parties to the deal. Axios contributor Barak Ravid tweets the "information is not new and especially interesting. ...It won't change the position of the European powers."
Much of Netanyahu's presentation was in English, which indicates the target audience may have been the U.S. As Axios' Jonathan Swan notes, the speech may help build the public case for Trump to blow up the Iran deal on May 12 by reimposing sanctions on Iran's oil exports and central bank. Netanyahu concluded the presentation by saying of Trump, "I'm sure he'll do the right thing."
From the presentation: One key Powerpoint slide in the presentation simply read, "IRAN LIED." The files Netanyhu had on stage behind him: "Incriminating documents…charts…presentations…blueprints…photos…videos…and more." Netanyahu said the "U.S. can vouch for its authenticity."
Trump said in a press conference shortly after Netanyahu spoke that he "got to see some" of the speech and said of Iran's activity, "that is just not an acceptable situation."
Go deeper