A new Clinton wave is coming this spring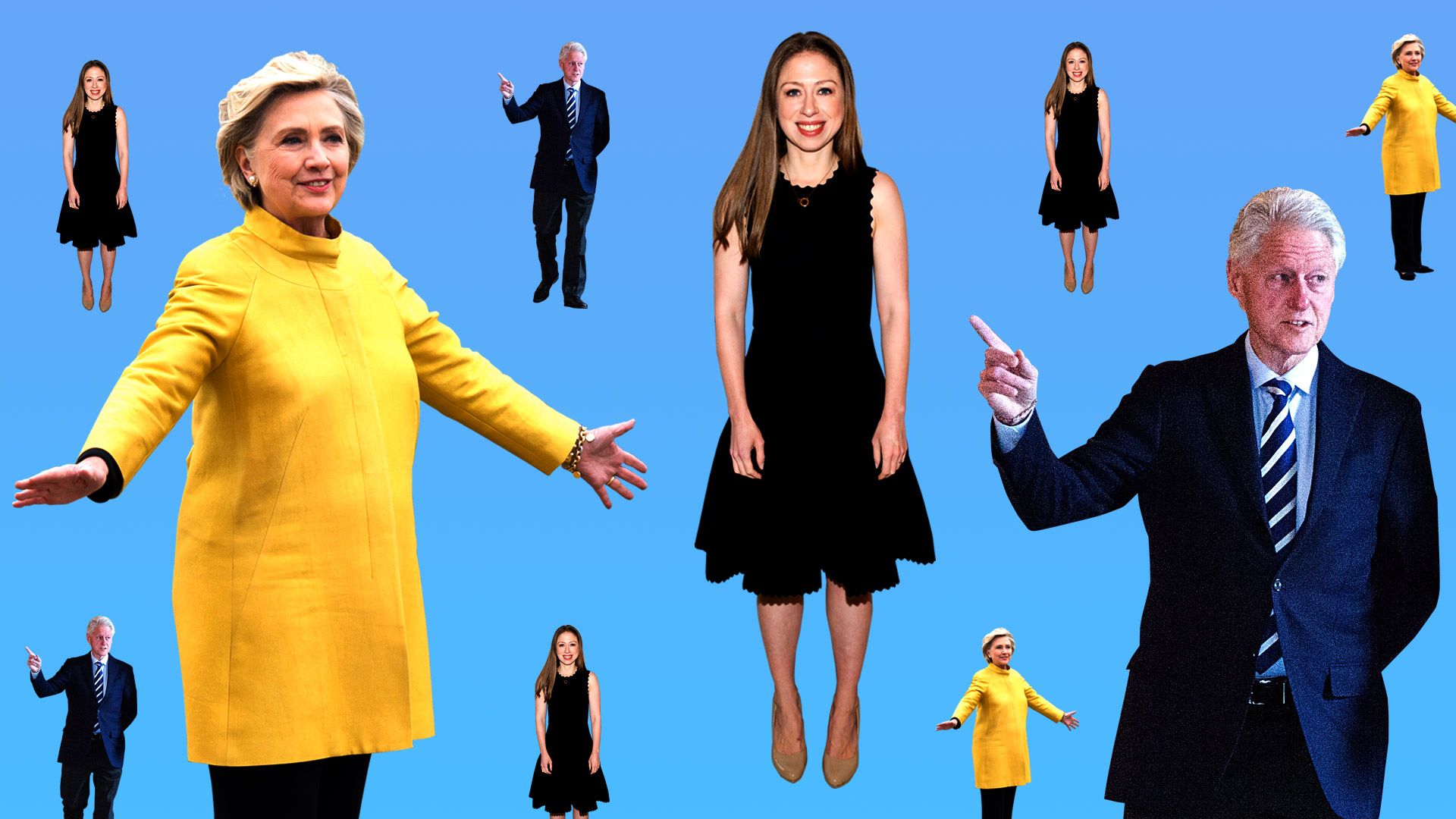 The Clinton family has made sporadic and often subdued appearances in the 18 months (538 days) since Hillary Clinton lost her presidential election. But we're about to see a lot more of them this spring.
Why it matters: This family has been on the national stage for 26 years — all or most of the lifetime of anyone under 50. Chelsea Clinton, now 38, was 11 when her father, Arkansas Gov. Bill Clinton, announced his entry into the race for the Democratic presidential nomination in October 1991. He was 45 then; is 71 now.
Be smart: As the 2020 presidential race ramps up, plenty of top Democrats we talk to would prefer new energy and faces to Clinton nostalgia/redemption.
What to watch...
Longtime Clinton supporters last week received an invitation offering access to the family (the green invitation features photos of Bill, Hillary and Chelsea) at a Clinton Foundation benefit on May 24 in New York, at prices ranging from $2,500 ("Friend") for cocktail party and dinner, up to $100,000 ("Chair") for "Leadership Reception for two, a premium table of ten, program recognition as Gala Chair and invitations to the Clinton Foundation Annual Briefing." The foundation's streamlined mission: "create economic opportunity, improve public health, and inspire civic engagement and service."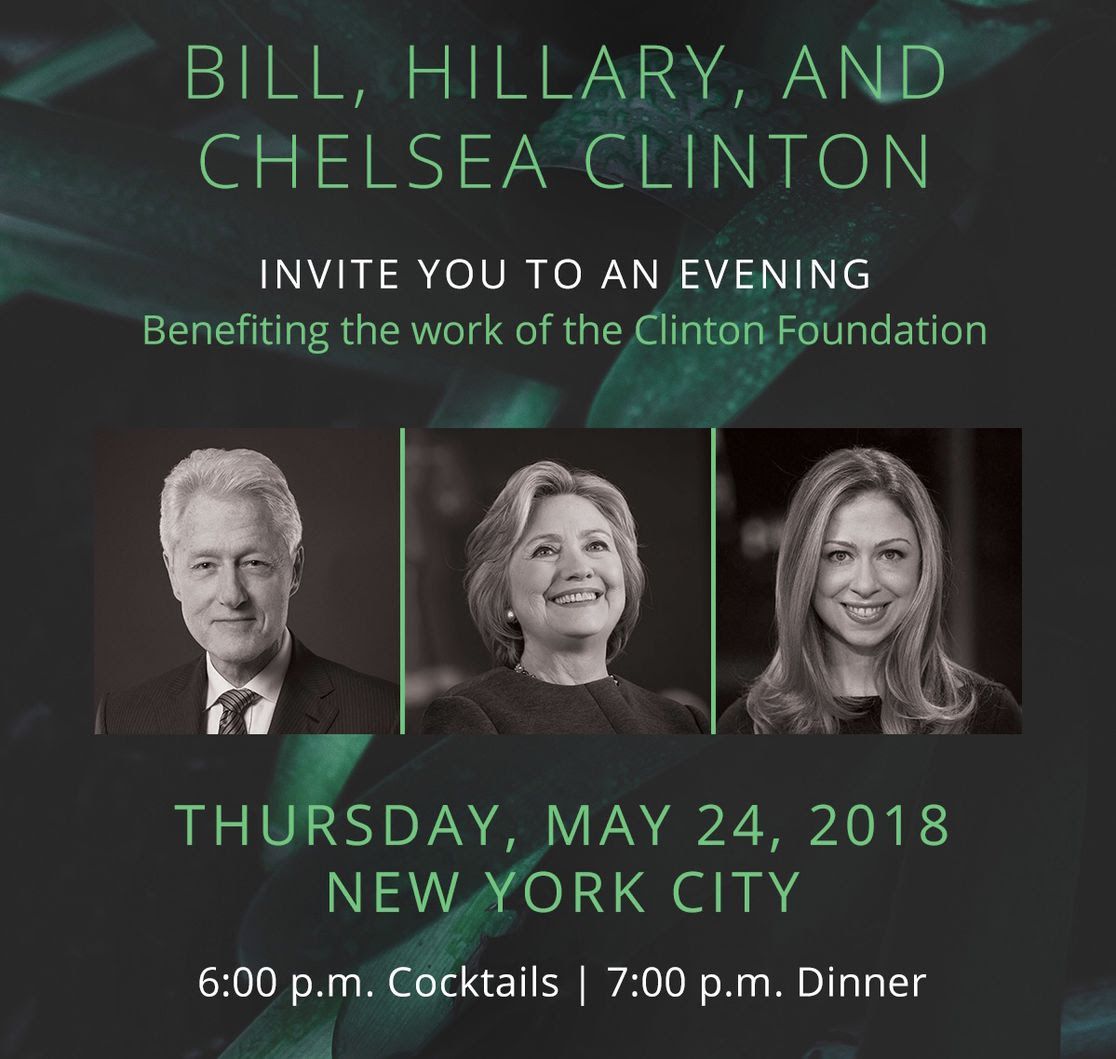 Hillary Clinton this morning will lead the first meeting of her Onward Together political group, on New York's Upper East Side. She and Howard Dean will welcome 11 partner organizations for a day of sessions "about harnessing the energy and activism post-election." In the afternoon, the groups have the chance to meet with 150 donors. Last year, OT had 33,000 donors and gave over $1 million to partner groups. The group says that figure will be higher for midterms this year.
President Clinton publishes a novel on June 4, co-authored with thriller writer James Patterson, "The President Is Missing" (preorder link). The two will appear together at BookCon, a massive booksellers' convention, at the Javits Center in New York on June 3. Tickets are already sold out. Then the pair have a multi-city book tour in June — together and separately. An eight-part series comes to Showtime in 2019.
Chelsea Clinton is a prolific tweeter. She has been repeatedly critical of the campaign memoir by the N.Y. Times' Amy Chozick, "Chasing Hillary," shouting out to people who comment on the book: "Hi Ana Marie! ... Thank you Max ... Hi Dan! ... Hi Katy! ... Hi Jeet! ... Hi Amy! ... Hi @amychozick!"
Get more stories like this by signing up for our daily morning newsletter, Axios AM. 
Go deeper