T-Mobile and Sprint's pitch to DC: Good for America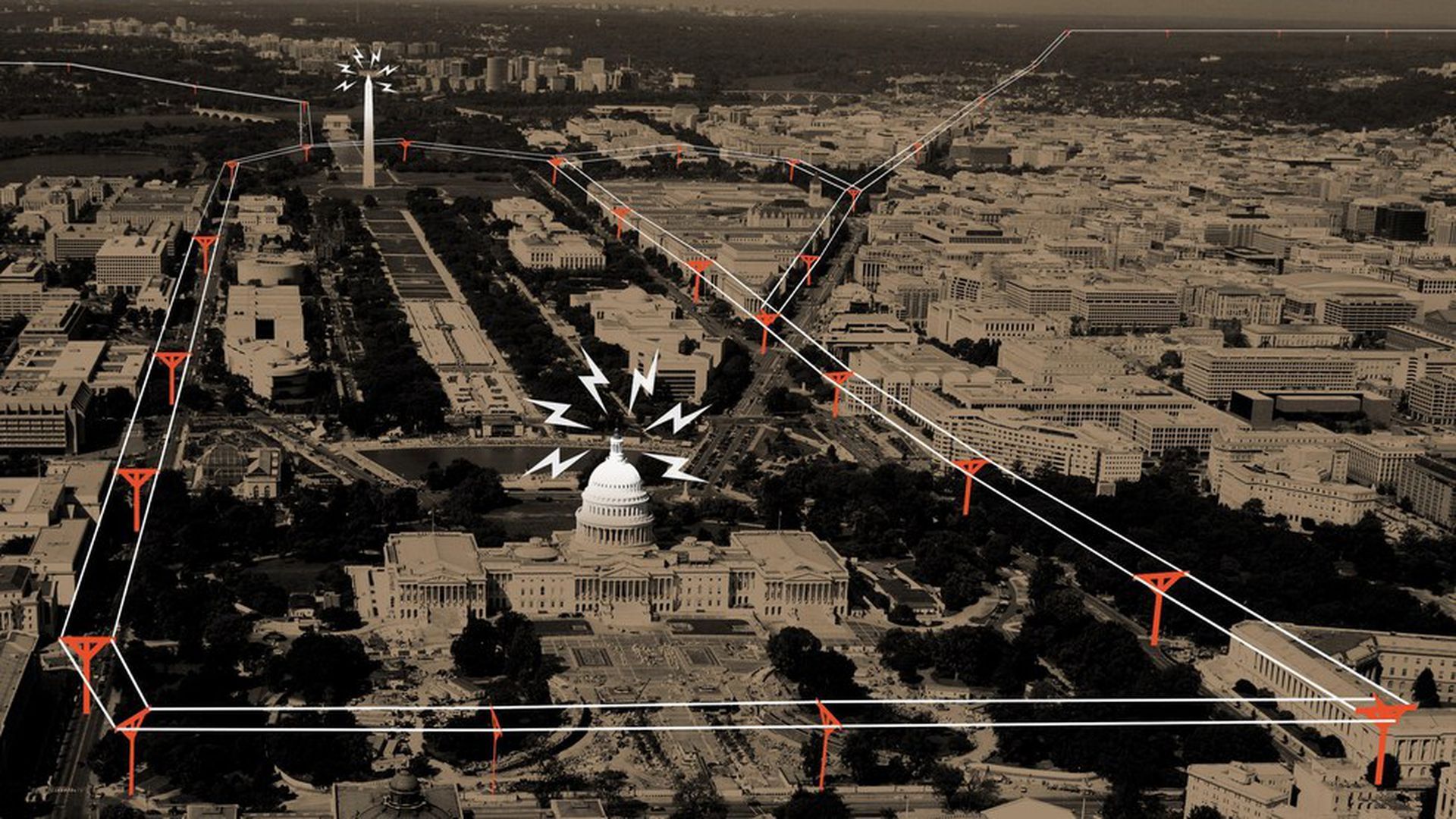 The CEOs of T-Mobile and Sprint argued on an analyst call that their just-announced merger would create jobs and boost America's position in the global race toward 5G wireless.
Why it matters: It sounds like their regulatory pitch will align with Trump administration rhetoric.
The big picture: Regulators have to decide whether they're all right with the prospect of only three major wireless providers in the United States. T-Mobile and Spring argue that the industry has undergone significant changes, as telecoms get into new industries like pay television and non-wireless providers get into the mobile space.
Sprint CEO Marcelo Claure said that this is the "merger that regulators are looking for."
Company officials argued that the deal could result in cheaper prices at AT&T and Verizon.
The CEOs have already spoke with FCC Chairman Ajit Pai and the agency's other commissioners.
The details:
Executives stressed the deal would help America outpace China and others in 5G wireless development. "The combination of the 600 megahertz [in wireless spectrum] and other assets that we have are critical building blocks of what America needs to deploy to take its rightful place," said T-Mobile CEO John Legere.
Many in D.C. worry about China outpacing America in 5G development. Earlier this year, a now-departed senior official in the National Security Council circulated a plan to nationalize a 5G network.
The company's project job growth in retail and customer service operations, with an emphasis on rural areas.
Regulators haven't always been comfortable with consolidation of this kind, and there will be plenty of critics this time around.
"This combination will not only result in less choice for consumers, it will provide greater incentive for the 3 remaining companies to act in concert," said Gigi Sohn, who served as a senior staffer for the last FCC chairman, who was pleased when Sprint dropped a potential T-Mobile merger in 2014.
Both the FCC and the Justice Department declined to comment.
More: Sprint, T-Mobile agree to merge to form $146 billion company
Go deeper