Nervous Republicans to Congress: Do something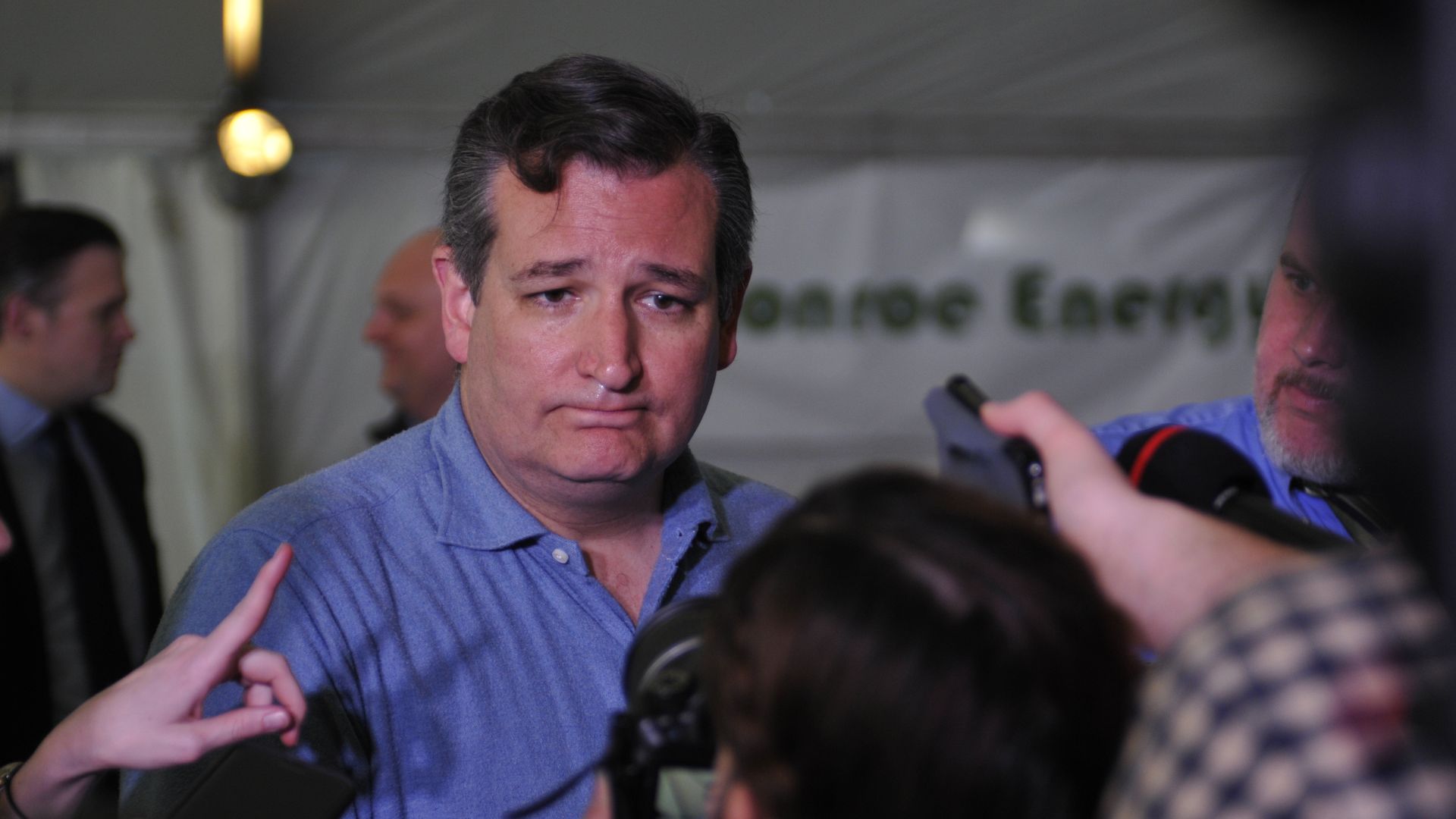 Some Republicans, antsy about the energy on the left heading into midterms, say Congress needs to pass more conservative legislation this year to bolster the case for why voters should keep the GOP in office.
The catch: They can't agree what it should be. Maybe conservative priorities like regulatory reform or spending cuts, maybe something pragmatic like infrastructure reform. If they can't figure it out, conservative voters could get disenchanted and stay home in November ­— costing Republicans the House and maybe even the Senate.
"We need some more wins, first of all because that's the right thing to do, second of all, because it's politically expedient to our base to turn out in the fall, to make sure they see us being active and following through on this stuff."
— Republican Study Committee Chairman Mark Walker
What they're saying: Republicans know it's not going to be an easy year for them, and some want more accomplishments to talk about.
"I think we need to do much more," said Sen. Ted Cruz. "Democratic turnout is going to be very, very high. The good news is, [in] the states that are up in '18, there are many more conservatives than there are liberals. If we turn conservatives out, we'll have a very good election. If they stay home, it could be a terrible election."
"I do think that…in talking with leadership, they understand and seem to agree that we can't just talk about Neil Gorsuch and tax cuts from here to November," Walker said.
"People want to know what you will do; they don't want you constantly saying 'You're welcome' for being functional long enough to pass tax reform. Especially when tax reform isn't overwhelmingly popular," a senior GOP House aide told me.
Moderates and conservatives are concerned.
"I think we've accomplished a lot, but not enough," said Rep. Carlos Curbelo, a moderate Republican from the Miami area. "The more we can get done, the better, and there's still a major opportunity to find a compromise on immigration here."
The Freedom Caucus is working on a list of legislative priorities for the rest of the year. "I believe we need to complete one landmark piece of legislation signed into law each month between now and November," Chairman Mark Meadows said.
"To not focus on significant legislative issues and more importantly our promises to the America people, will not only impact midterm elections but will erode any belief that DC will ever change," Meadows added.
Leadership's case: The rewrite of the tax code was historic and the centerpiece of the Republican agenda. Congress has also gotten rid of several Obama-era regulations, increased defense spending and confirmed a slew of conservative judges, including Supreme Court Justice Neil Gorsuch.
As learned through the attempt to repeal and replace the Affordable Care Act, there's very little that can bring the ideologically-diverse party together to be able to pass both chambers without needing Democrats.
The other side: Not only is the chance of success slim, but there's also a lot of competing ideas about what exactly it is that Republicans should do.
Cruz wants to run to the right. "We need to be delivering on the promises we made to the voters. We need to continue to deliver on tax reform, on regulatory reform, on Obamacare, on judges, and we need to be focusing on jobs, jobs, jobs," Cruz said.
Not everyone agrees. When asking sources what congressional Republicans should pass, lots of different ideas came up: An immigration bill, an infrastructure bill, some measure to cut back on spending, broader regulatory reform.
The House aide said a small infrastructure bill that could be sold as step one would be a great place to start. "All the stories people read is that it is a do nothing Congress and the WH is chaotic. Showing good governing, on a non-controversial issue, willing to work with Dems helps our narrative," the aide texted.
The big problem: One big thing Congress did do is pass a $1.3 trillion spending bill — something fiscal conservatives aren't going to forget. "We need something fiscally responsible legislation...that show[s] the people this is just not a nominal action, but a legitimate concern about the careening fiscal debt and the yearly deficits," Walker said.
"What is weighing down the base right now is the [spending bill] and there is no taking that back," said a source close to House leadership.
Go deeper