The next great workplace challenge: 100-year careers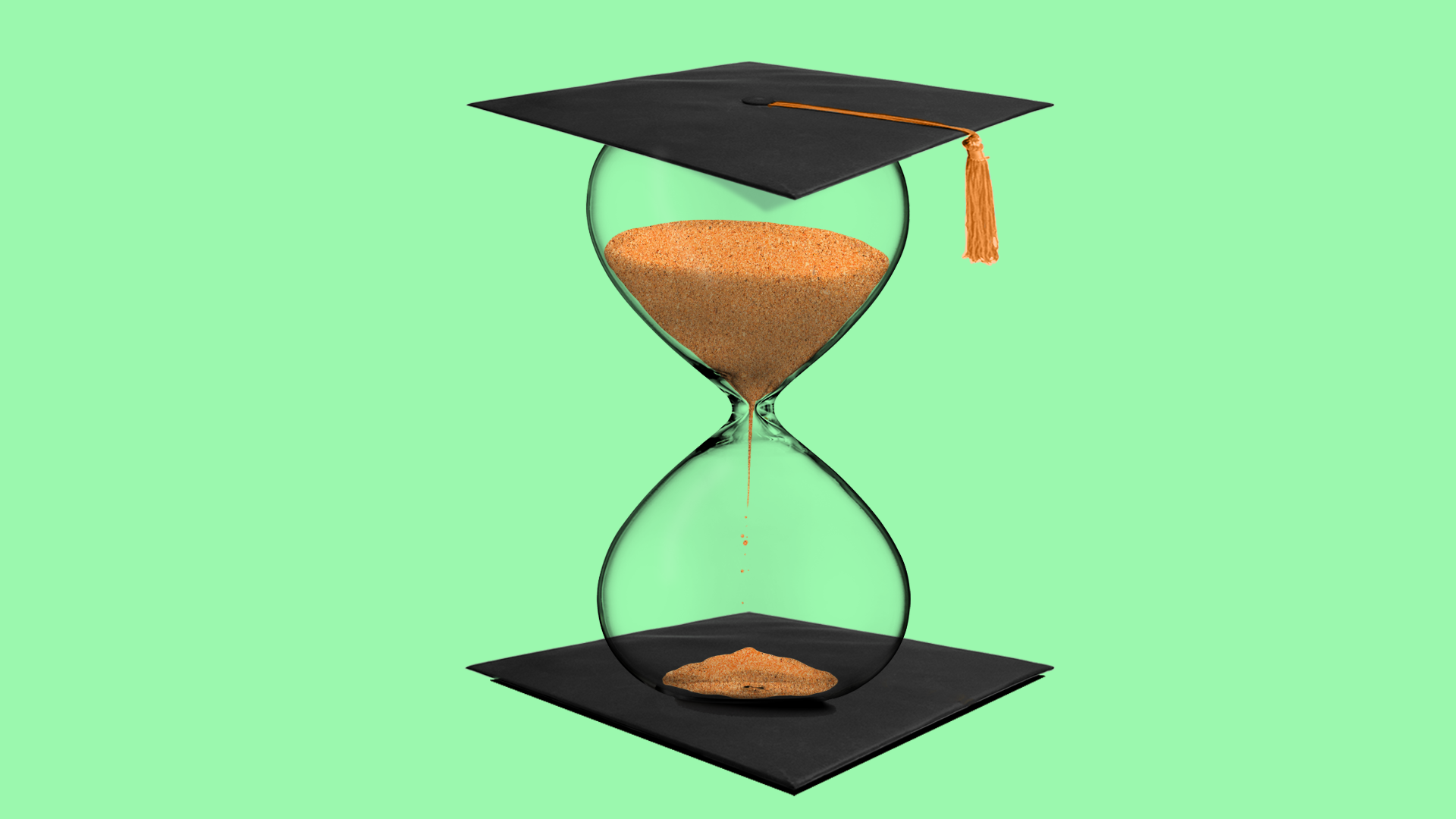 Scientists expect people to live routinely to 100 in the coming decades, and as long as 150. Which also suggests a much longer working life lasting well into the 70s, 80s, and even 100, according to researchers with Pearson and Oxford University.
Quick take: Thinkers of various types are absorbed in navigating the age of automation and flat wages, but their challenge will be complicated by something few have considered — a much-extended bulge of older workers.
That includes an even harder time balancing new blood and experience, and sussing out the best basic education for lives probably traversing numerous professions. "How will we ever prepare someone in 16 years for a 100-year career?" Pearson's Amar Kumar tells Axios.
What's going on: In researching the future of work, the Pearson-Oxford team began with a question — if a child were starting school today, what skills would he or she ideally learn in order to be ready for a possibly century-long career (the list they came up with is below)?
Among their conclusions:
Future students need to accumulate deep knowledge, as well as skills. This diverges from a common assumption that it's sufficient to know how to look up detail on the Internet. "You need the knowledge so you can build on it to know the next thing," Kumar said.
STEM skills will be ultra-useful, but must be twinned with people skills like psychology or anthropology. "Being a great coder will get you a job in 2018. But to sustain you till 2030, you need more skills," he said.
It's impossible for a child to learn all the necessary higher-order skills even with an eight-year graduate university education. Instead, people will return to college again and again to refresh their mind.
The assumptions about greater longevity come in part from studies at Harvard and McGill universities. David Sinclair, a professor in the Department of Genetics at Harvard Medical School, says that the first person who will live to be 150 has already been born.
"A child born today in the USA has a 50:50 chance of reaching 104. Some will live much longer."
— Sinclair to Axios
He went on in an email:
"This means the arc of our lives must be re-examined. Future jobs will be filled by healthy, vibrant people over 75, perhaps in non-profit work (such as my 78-year-old father) or just helping out with the family. Women will be able to have children into their 40s with new technologies, allowing them to postpone starting a family."
The top 10 skills a child born today should learn in a normal basic education, according to the Pearson-Oxford study:
Learning strategies
Psychology
Instructing
Social perceptiveness
Sociology and anthropology
Education and training
Coordination
Originality
Fluency of ideas
Active learning
Go deeper