4 Trump jabs in Macron's address to Congress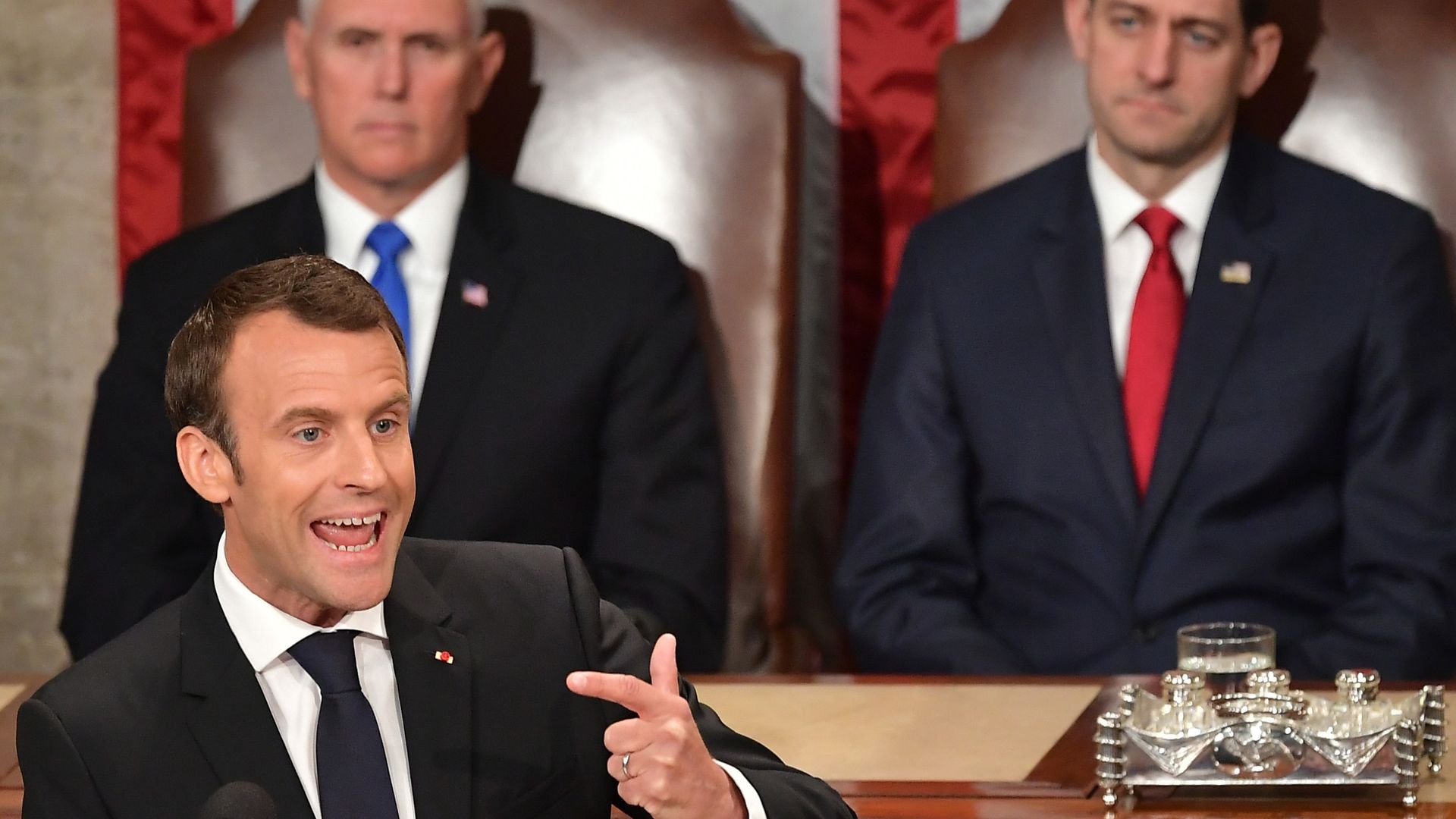 Following days of friendly handshakes and photo ops with President Trump during his state visit to the U.S., French President Emmanuel Macron shifted his tone during his address to a joint session of Congress Wednesday, taking jabs at Trump in four different areas.
Macron's focus: Trade wars, isolationism, the potential collapse of the Iran nuclear deal, and Trump's decision to exit the Paris climate accord.
Trade wars: "Commercial war is not the proper answer. We need free and fair trade."
Isolationism: "We can choose isolation, withdrawal, and nationalism … But closing the door to the world will not stop the evolution of the world."
Iran deal: "There is an existing framework … to control the nuclear activity of Iran. We signed it at the initiative of the United States … That is why we cannot say we should get rid of it like that."
Paris climate accord: Macron said he believes France can "work to fulfill, with you [Congress], the ambitions of the global compact."

Climate and science: "By polluting the oceans, not mitigating CO2 … we are killing our planet … Let us face it. There is no planet B."
Climate change: "I believe in building a better future for our children, which requires offering them a planet that is still habitable in 25 years."
The return to joviality: Macron closed his address on an upbeat note, with a nod to his bromance with Trump: "Vive notre amitié," he said, which roughly translates to "Long live our friendship."
Go deeper