As Díaz-Canel enters office, U.S.–Cuba ties still strained by Trump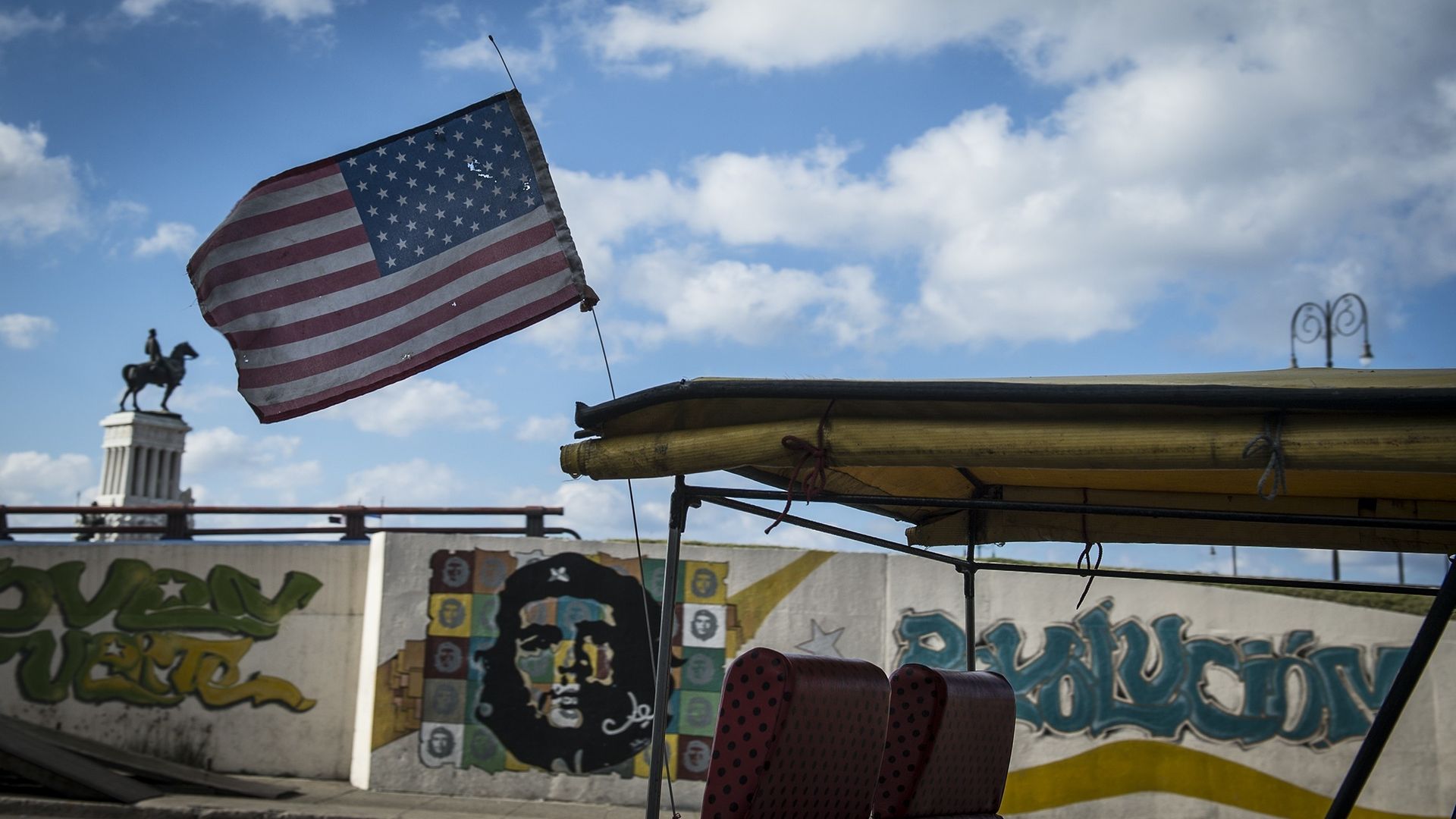 Since his speech in Little Havana, Florida, last June, when he announced his reversal of President Obama's opening to Cuba, President Trump has put U.S. relations with Cuba on ice, limiting U.S.–Cuba travel and investment and reducing embassy staffing after a health scare.
The big picture: Many hope that last week's presidential transfer from Raúl Castro to his protégé Miguel Díaz-Canel will herald a new era for the U.S. and Cuba, but the transfer isn't a transition in any meaningful sense. Meanwhile, Trump's aggressive policy has continued hardening relations.
On the campaign trail and in his Florida speech, Trump declared that he would strike a better deal for Cuban citizens than the one-sided one Obama pushed. "To the Cuban government, I say: Put an end to the abuse of dissidents," Trump said. "Release the political prisoners. Stop jailing innocent people."
While Trump hasn't gone as far as he promised, his measures have done nothing to ease repression on the island: Dissidents are still being regularly detained, forced to remain in their homes or beaten during demonstrations.
Nor did the new policy influence the long-planned Castro–Díaz-Canel transition. In his acceptance speech, the newly chosen president defended Leninism and committed himself "to the struggle" (a not-so-veiled reference to anti-imperialism) — all standard pre-Trump fare. And Castro, still the Communist Party's Secretary General and head of the armed forces, isn't going anywhere.
The bottom line: In the 10 months since its debut, Trump's policy hasn't improved human rights on the island, and his rhetoric certainly hasn't given the U.S. any diplomatic leverage for when political, generational and economic change does come to Cuba.
Christopher Sabatini is a lecturer at Columbia University's School of International and Public Affairs and executive director of Global Americans.
Go deeper