Trump's election nightmare: losing the Senate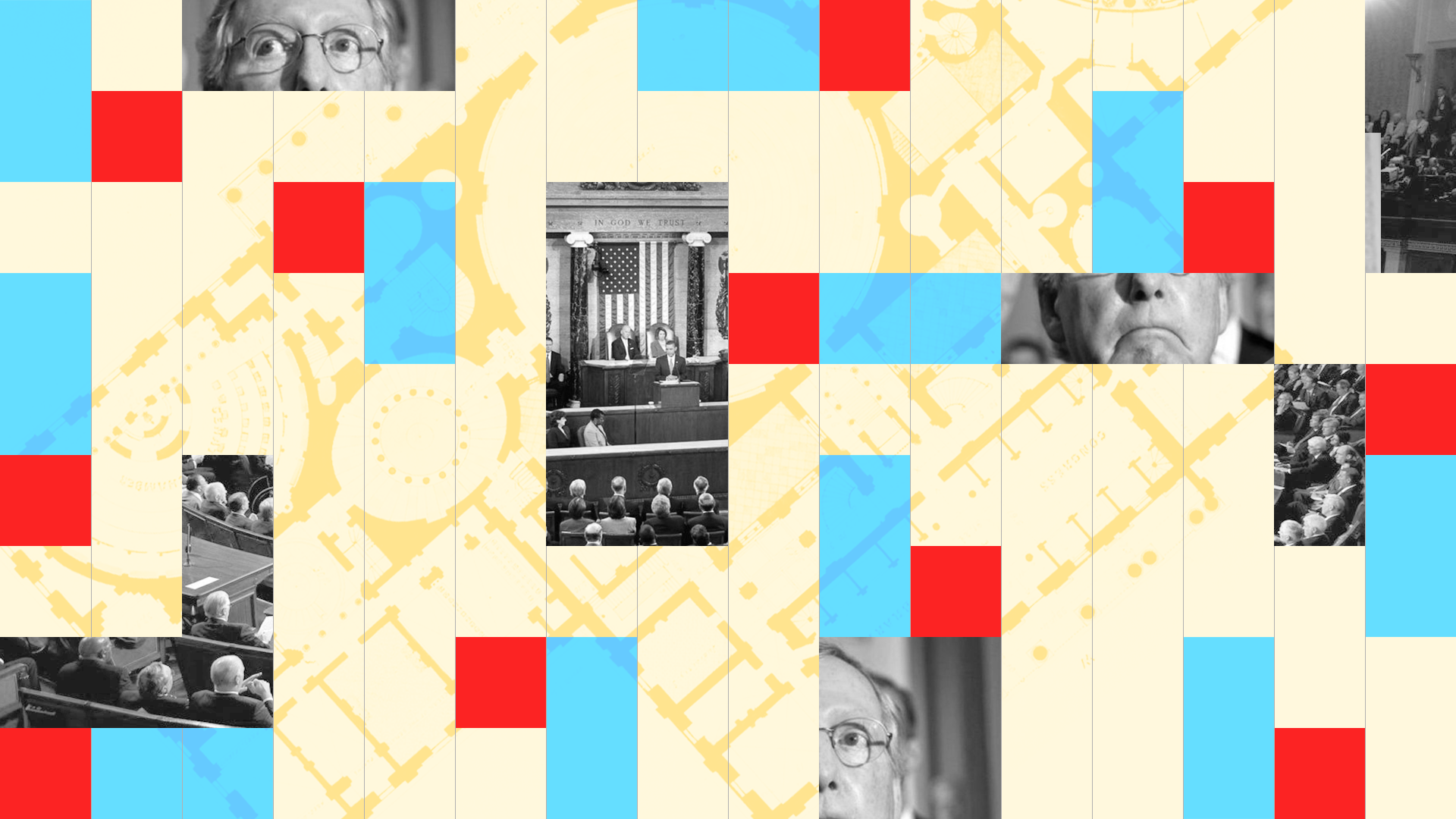 Top Republicans have conceded for months that they're likely lose the House in November's midterms. But some well-wired operatives now tell Axios that President Trump may face his real nightmare: losing the Senate, giving Democrats both ends of the Capitol, and one-third of the government.
Why it matters: It's not just that Democratic dominance at the Capitol would speed impeachment proceedings and trap the White House in a thicket of oversight probes and hearings. Twin losses would be a massive repudiation of Trump and his brand of Republicanism, just as he embarks on his reelection.
A killer data point, from the N.Y. Times: Republicans have underperformed in every special election since Trump became president.
Republicans eked out a special House race in Arizona last night that was closer and more expensive than it should have been. Republicans spent more than $1 million to win a district Trump won by 20 points — weakness.
AP's headline is "GOP unsettled by narrow win": "Tuesday's narrow victory ... sends a big message to Republicans nationwide: Even the reddest of districts in a red state can be in play this year."
Steven Law, a top Mitch McConnell ally who runs American Crossroads, the most powerful and well-funded outside group supporting Republican Senate campaigns, said it's "not likely but not out of the question" to lose the Senate.
Law said: "[W]e do have more defensive terrain to hold than when the cycle started ... And targeted Democratic incumbents have been over-performing in terms of their early fundraising activity."
A Republican lobbyist who is well-connected in the Senate is becoming increasingly bearish about holding the chamber: "Everyone just universally assumed it would be status quo or Republicans would win a seat or two. And now it feels like Republicans are at a risk of losing one, which would be a 50-50 Senate or two, which would be a Democratic Senate."
The stakes: Republicans are already sweating every nominee in the Senate they now control. They're already finding it near impossible to legislate. They're already fighting for every judge, every cabinet secretary, not to mention there's likely to be one if not two Supreme Court openings in the next two years.
If they lose the Senate majority, they lose the capacity to implement anything resembling a conservative agenda.
Republicans still have an overwhelmingly favorable map, where 26 of the contested seats are held by Democrats and just nine by the GOP:
The Republican's top trouble spots: open seats in Arizona and Tennessee; and Nevada, where Sen. Dean Heller is the only Republican running for reelection in a state won by Hillary Clinton.
By contrast, 10 Dems are running in states won by Trump, some widely.
Be smart: Republicans say they're more worried, but not panicked. But the rising doubts reflect stunning Republican weaknesses.
Republicans who are more worried:
Sen. Ted Cruz in Texas is Exhibit A. His Democratic rival, Beto O'Rourke, more than doubled Cruz's first quarter fundraising.
The lobbyist who has turned bearish said: "The first quarter FEC reports set off alarm bells."
The same story played out in Missouri, where Claire McCaskill massively out-raised Josh Hawley.
Republicans who are less worried:
This is a state-by-state trench war where national atmospherics may not be decisive.
One of the best-connected Republican operatives says: "You and I are having a conversation that's happening nowhere else in the country. ... Throw out everything you hear about national erosion and suburban voters. In the states that matter, most of that's not relevant."
A big advantage for Rs, according to this operative: "Republicans are coming to appreciate the president's ability to totally decimate the approval ratings of Republicans and Democrats alike when he points the cannon toward you."
The operative added: "Democrats have to be absolutely perfect to win."
What both sides agree on:
Driven by grassroots contempt for Trump, Democrats' fundraising is going much better than Republicans' — a reversal from what the party that holds the White House might expect.
"The Democrats are awash in cash, from the super PAC level to the candidate level," the operative said. "The question is whether you can mitigate it. That's the challenge for the summer."
Go deeper: See Cook Political Report ratings for Senate races.
Go deeper