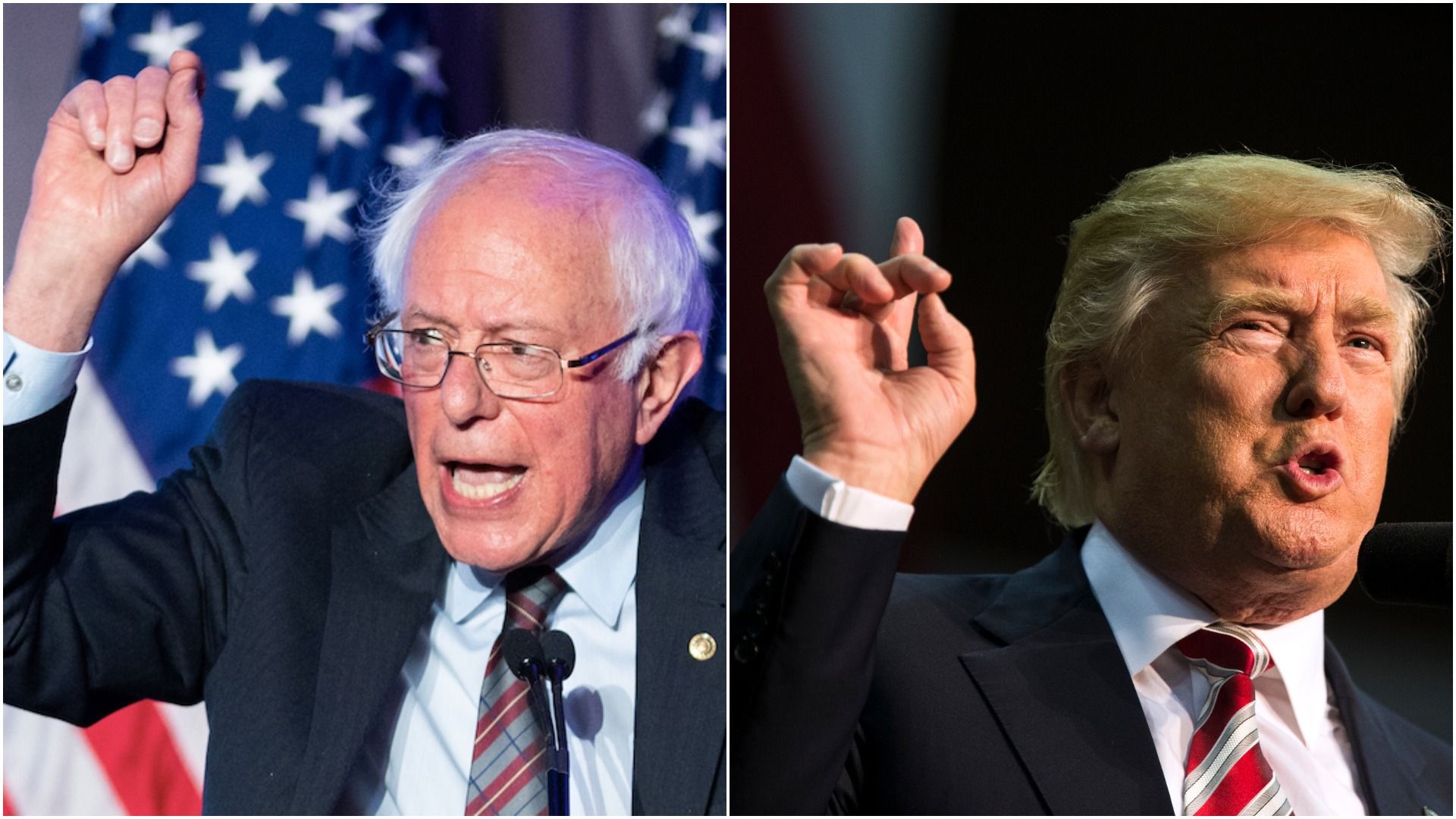 Bernie Sanders "has spent the last year and a half building something close to a small [TV] network out of his office in the Dirksen Senate Office Building on Capitol Hill," New York Magazine's Gabriel Debenedetti writes.
Flashback: Back when it seemed like Hillary Clinton would become the next president, there was speculation that then-candidate Donald Trump would start something similar — Trump TV.
[Am I concerned] that people might see me and Trump saying the same thing? Yes, I am.
— Sanders to NY Mag
Key quotes:
"My point of view is a very, very different one. My point of view is the corporate media, by definition, is owned by large multinational corporations: their bottom line is to make as much money as they can."
"They are part of the Establishment. There are issues, there are conflicts of interest in terms of fossil fuel advertising — how they have been very, very weak, in terms of climate change."
NYMag reports...
"Sanders hosts an interview show ("The Bernie Sanders Show") that he started streaming over Facebook Live on a semi-regular basis ... After [his staff] posted [a] simple clip and it earned hundreds of thousands of views with no promotion ..."
"Things escalated. Audio recordings of his conversations, repackaged as a podcast, have since occasionally reached near the top of iTunes' list of popular programs."
"And, this year, he has begun experimenting with streaming town-hall-style programs on Facebook. Each of those live events has outdrawn CNN on the night it aired."
Go deeper