Mike Pompeo's make-or-break week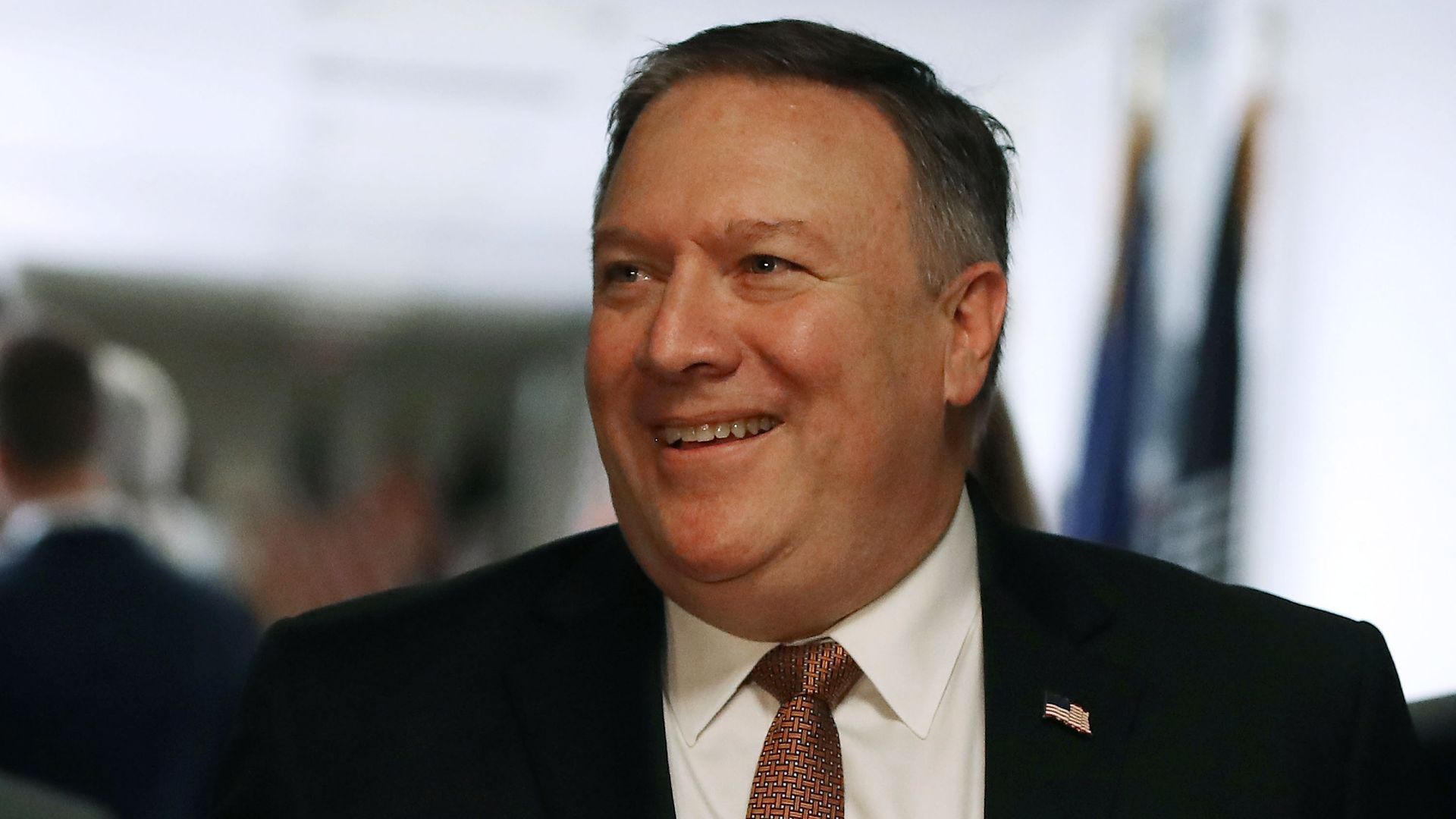 The White House and (almost all) Senate Republicans hope to confirm Mike Pompeo this week as Trump's new Secretary of State. But, according to multiple sources involved in the vote counting, Pompeo's fate is still not entirely certain with the Senate Foreign Relations Committee set to consider his nomination on Monday afternoon.
What we're hearing: Rand Paul remains a hard no, though White House Legislative Affairs Director Marc Short told me he thinks Paul's vote on Pompeo is still gettable, and refuses to give up trying. Short told me: "I still think it's hard for Rand Paul to explain to Kentucky voters how he voted 'yes' for John Kerry for Secretary of State and 'no' for Mike Pompeo."
Paul's deputy chief of staff Sergio Gor emailed me in response to Short's comment: "Senator Rand Paul remains a strong supporter of President Donald Trump's America First agenda. From cutting taxes to limiting our foreign interventions, there is a lot they both agree on. They remain friends and speak regularly."
Senate Republican leaders and the White House are still unsure whether Sen. Jeff Flake (R-AZ) will vote for Pompeo.
If Paul and Flake vote no, they'll need two red state Democrats to vote yes. They've already got Sen. Heidi Heitkamp (D-ND), and Republicans involved tell me they're optimistic about getting Joe Manchin (D-WV), Doug Jones (D-AL), and Joe Donnelly (D-IN).
Bottom line: The Pompeo confirmation process has been revealing — and has shown the White House how difficult it will be for Trump to get anybody confirmed should he fire any more cabinet secretaries. It was only a little over a year ago that the Senate voted 66-32 to confirm Pompeo as CIA chief; and now his vote is down to the wire.
Go deeper