Kim Jong-un's art of dealing with Donald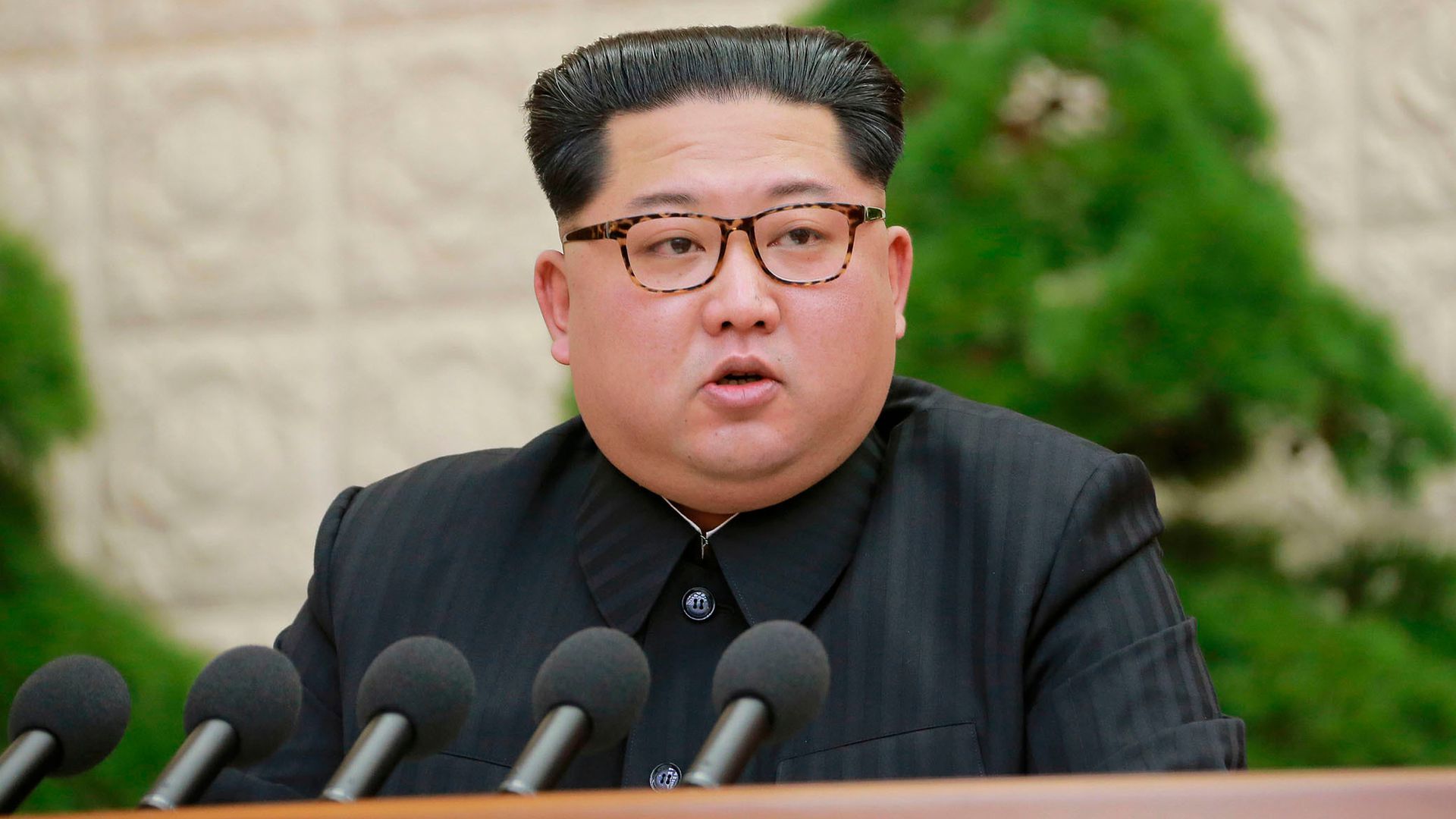 Kim Jong-un may have learned the art of dealing with President Trump: Give him a win — or at least what he thinks is a win, or can spin as a win.
Why it matters, via BBC: "The surprise announcement comes as North Korea prepares for historic talks with South Korea and the U.S.": Kim is due to meet his South Korean counterpart next week, and President Trump by June.
What happened: North Korean leader Kim Jong-un announced the country will stop conducting nuclear tests and launches of intercontinental ballistic missiles starting April 21, and shut down a nuclear test site in the north side of the country. Per BBC, Kim said further tests were unnecessary because Pyongyang's nuclear capabilities had been 'verified.'
Trump tweets: "This is very good news for North Korea and the World - big progress! Look forward to our Summit. ... Progress being made for all!"
Be smart, from a former National Security Council official under President George W. Bush: "Not a big deal to pause testing nuclear or missiles when summit is coming ... Totally reversible. Eye wash."
Victor Cha — senior adviser and Korea Chair at the Center for Strategic and International Studies, who was Trump's candidate for ambassador to South Korea — tells Axios future editor Steve LeVine that the shift isn't as abrupt as it looks:
"They have already stated that they would halt all testing while in dialogue. This statement formalizes that promise."
"[T]he statement talks about a test ban, no first use, and no transfer — all the trappings of a 'responsible' nuclear weapons state (which is what they ultimately wanted to be accepted as)."
"Thus, this is not a denuclearization statement, it is a statement that DPRK [North Korea] can be a responsible nuclear weapons state."
The key sentence: "No one believes this, but if they can get Trump to agree, that is all they need."
What to watch for, per Cha: "[T]he glaring unanswered question in all of this is what the U.S. will give in return for these up front N.K. concessions."
"We know what we want from DPRK, but no one is scrutinizing what the US administration is thinking of giving up — sanctions? peace treaty? normalization? exercises? missile defense?"
Go deeper