Updated Apr 16, 2018 -

World
With Iran deal on the line, France, Britain win Trump's favor in Syria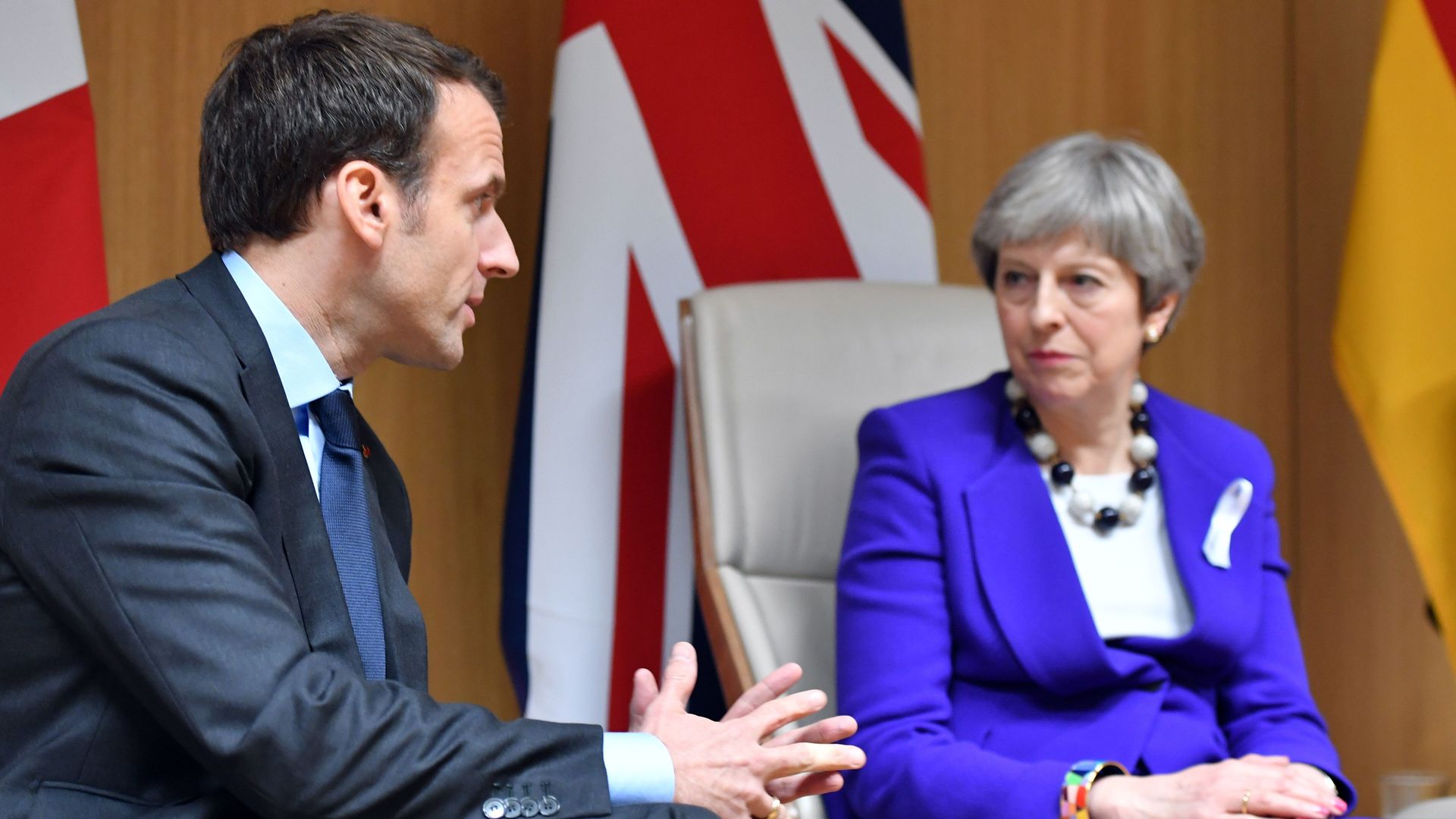 The British and French governments both took domestic political heat for joining the U.S. strikes in Syria last week. But U.K. Prime Minister Theresa May and French President Emmanuel Macron found a defender in President Trump, who praised their involvement.
Between the lines: The strikes happened to occur one month before Trump must decide whether to renew the sanction waivers of the Iran deal, which he has long disdained, or let it collapse. Britain's and France's decision to participate in the strikes may have been influenced by the need to curry his favor ahead of the deadline.
Britain, France, Germany and the European Union — which all played important roles in negotiating the deal — have been trying to persuade the U.S. to stay, discussing additional non-nuclear sanctions and supplemental understandings to correct what the Trump administration perceives as the deal's flaws.
The impending deadline might be one reason May and Macron were willing to risk domestic blowback: British Labor Party leader Jeremy Corbyn, for example, excoriated Prime Minister Theresa May, calling the strikes "wrong and misconceived …either symbolic ... [or] the precursor to wider military action." Trump, however, extolled "the combined American, British and French response to these atrocities."
On April 24, Macron will visit Washington, followed three days later by German Chancellor Angela Merkel. A key reason for the timing of both visits: to persuade the U.S. to continue to comply with the deal.
The bottom line: With the Syria strikes, Britain and France sent the U.S. a message about the value of sharing the burden of diplomatic decisions. Both countries hope to impress upon the U.S that if it leaves the Iran deal, it will do so alone and will have great difficulty maintaining its leverage against Iran.
Barbara Slavin directs the Future of Iran Initiative at the Atlantic Council.
Go deeper