First look: Harvard poll sees wave of young voters this fall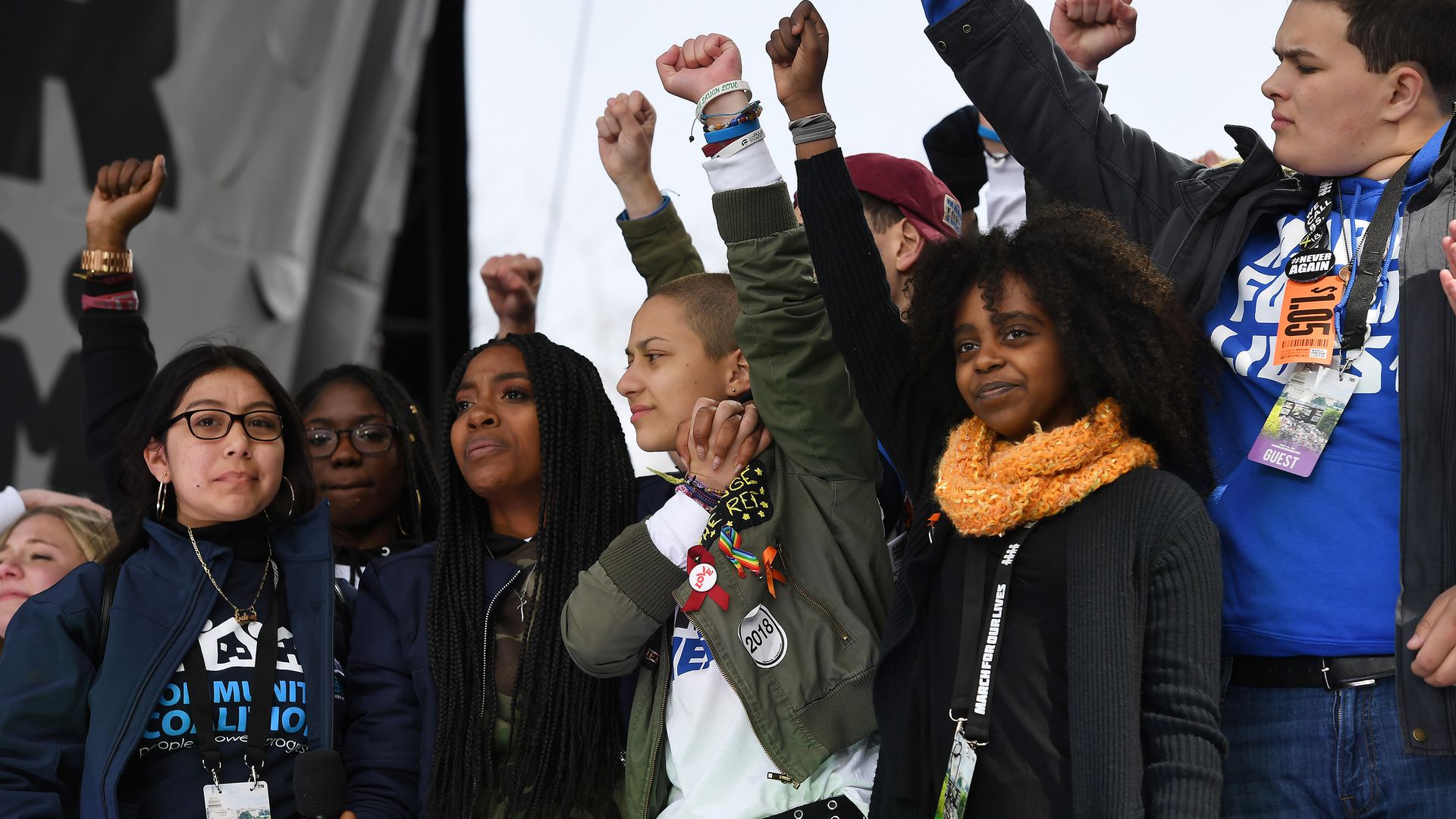 "A new national poll of America's 18- to 29-year-olds by Harvard's Institute of Politics (IOP), located at the Kennedy School of Government, finds a marked increase in the number of young Americans who indicate that they will 'definitely be voting' in the upcoming midterm Congressional elections."
The big picture: "37 percent of Americans under 30 indicate that they will 'definitely be voting,' compared to 23 percent who said the same in 2014."
"Young Democrats are driving nearly all of the increase in enthusiasm; a majority (51%) report that they will 'definitely' vote in November, which represents a 9-percentage point increase since November 2017 and is significantly larger than the 36 percent of Republicans who say the same."
"At this point in the 2014 election cycle, 28 percent of Democrats and 31 percent of Republicans indicated that they would 'definitely' be voting."
The poll includes 2,631 18- to 29- year-olds, and was organized with undergraduate students from the Harvard Public Opinion Project. (Margin of error: 3 points.)
Go deeper: Poll details will post here.
Go deeper