Exclusive: Grindr to stop sharing HIV status with third parties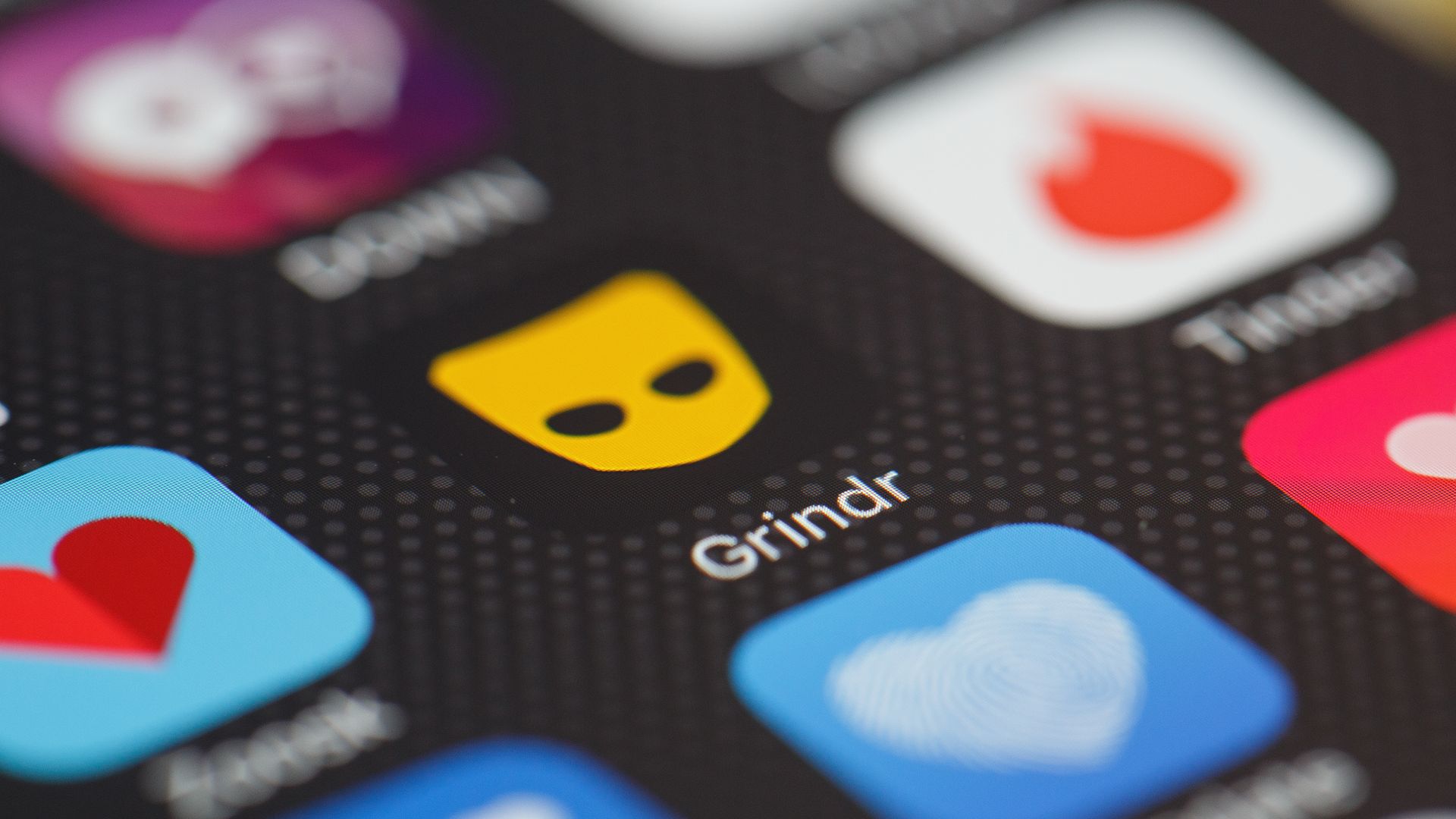 Grindr has stopped sharing users' HIV status with its third-party vendors, the company's head of security told Axios. However, much of the concerns with Grindr's data-sharing practices were a misunderstanding of what was being shared and with whom, says Grindr security chief Bryce Case.
The bottom line: Grindr may have been sharing more information than needed, but it insists the most sensitive information was encrypted and not shared with advertisers.
The vendors in question — Localytics and Apptimize — help Grindr manage its app performance and, in the case of Apptimize, test features on only a certain percentage of users.
"I understand the news cycle right now is very focused on these issues," Case said, but added, "I think what's happened to Grindr is, unfairly, we've been singled out."
No Cambridge Analytica: He said people hear the term third parties and think that the company has been sharing information the way that Facebook user data ended up in the hands of Cambridge Analytica.
"It's conflating an issue and trying to put us in the same camp where we really don't belong."
— Case said in a telephone interview on Monday.
There is a difference he said between a "software platform we use for debugging and optimization purposes" as opposed to "a firm that's trying to sway elections."
Making changes: Case said the company decided to change its policies around particularly sensitive information, including HIV status, after the user outcry.
Grindr also notes that, while HIV status can be a particularly sensitive issue in many parts of the world, and even in the U.S., it is an optional field on Grindr and when users do share that information it is available publicly to anyone viewing their profile.
And while advertisers do have access to other information, including age, interests, location and relationship status, HIV status is not shared.
"We've been very careful to balance the needs of our customers with the needs of our advertisers," Case said. "User trust is paramount."
Users still unhappy: Plenty of people were unsatisfied with Grindr's explanation, pointing out that most other sites aren't trusted with someone's HIV status.
More to come?: One of the vocal early critics was Sen. Ed Markey, who tweeted: "Privacy isn't just about credit card numbers and passwords. Sharing sensitive information like this can put LGBT Americans at risk."
Go deeper