The cities where food trucks thrive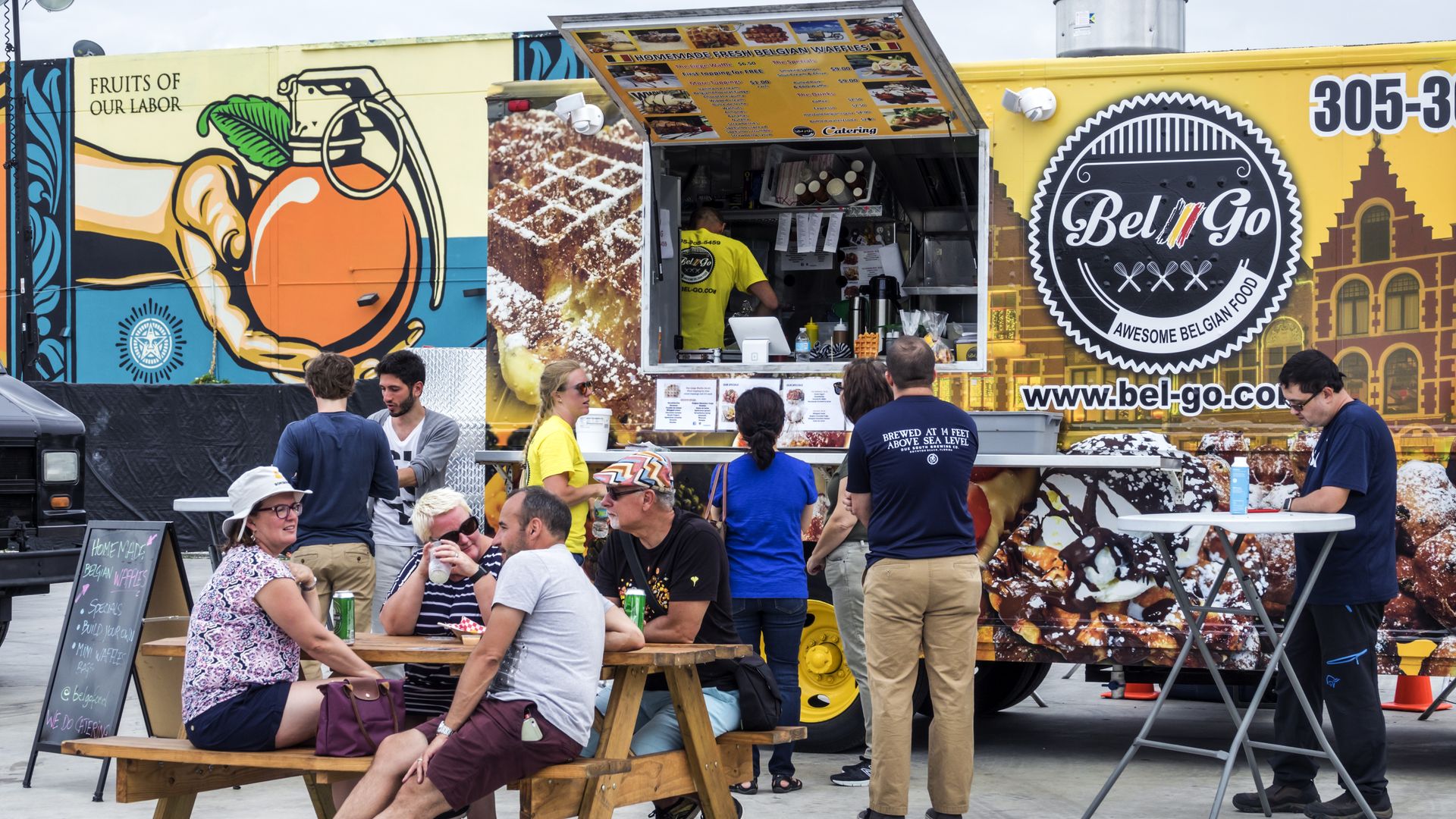 "The once-fledgling food truck industry reached a record $2.7 billion in forecasted revenue in 2017 and has seen an annual growth rate of 7.9 percent," according to a U.S. Chamber of Commerce Foundation report out today.
The backdrop: "Local regulations on food trucks vary widely across America. These rules mandate review processes for food safety, business operations, insurance, fire safety, and more. Similarly, financial obligations, including licensing, permits, and mandatory food safety training, of food trucks differ substantially."
5 friendliest food truck cities:
Portland, Ore.
Denver
Orlando
Philadelphia
Indianapolis
5 most challenging food truck cities:
Boston
Washington
San Francisco
Minneapolis
Seattle
Go deeper