House Intel's Mike Conaway previews Russia recommendations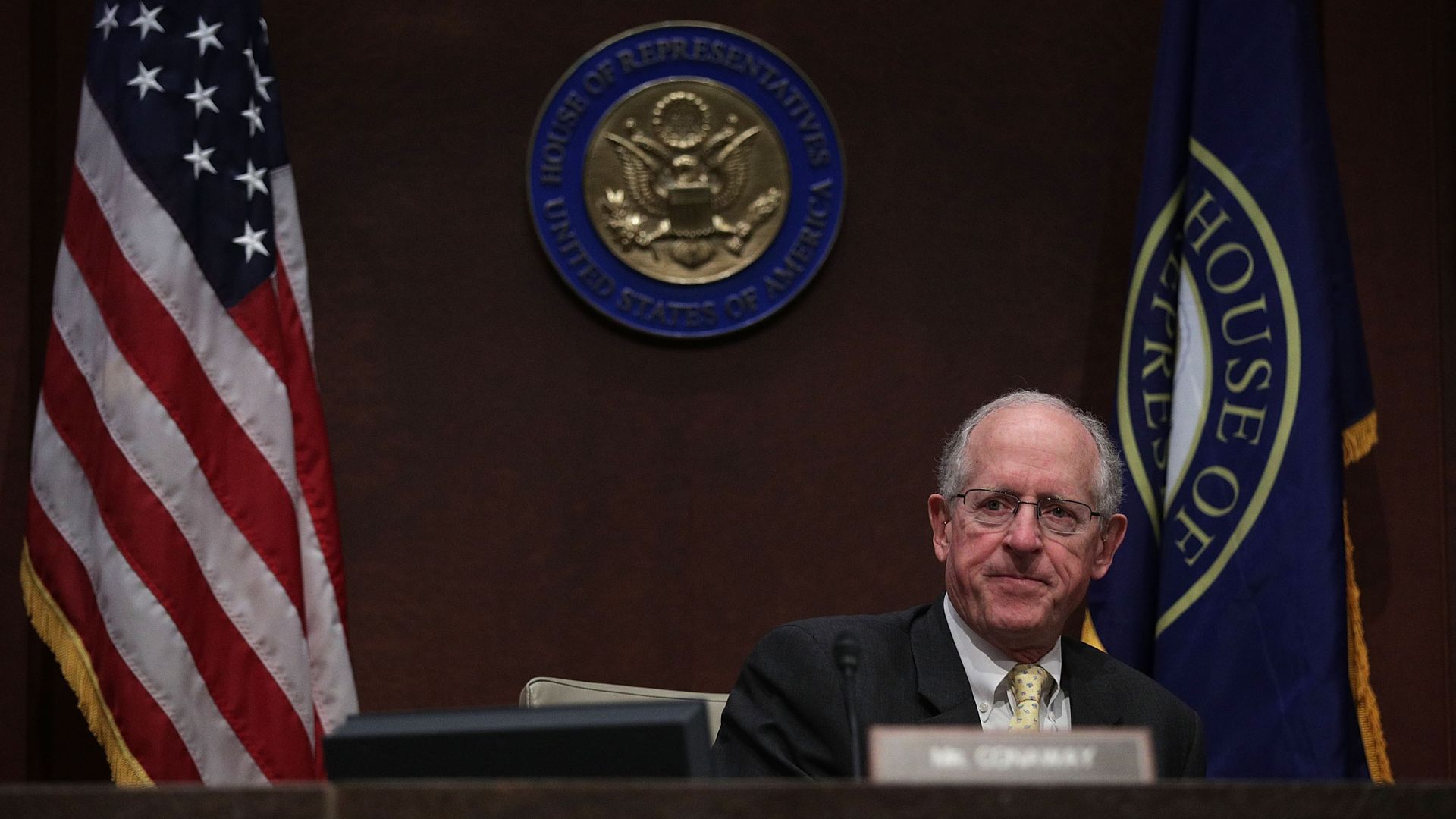 Rep. Mike Conaway (R-Texas), who's leading the House Intelligence Committee through the Russia investigation, tells Axios that President Trump called him twice — and he didn't answer.
Conaway, previewing the Republicans' coming findings and recommendations during an interview in his Capitol Hill office, said he wanted to be able to say he had no contact with the president during the investigation.
Conaway, who even resisted a Mar-a-Lago trip, told us: "[T]he team got back to the White House and explained why it was I could not take any calls from the president. And that's hard, because I [took calls] from President Obama."
"I have had no conversations, personal, phone, messaging systems with the president this entire time frame because ... I thought the other side would try to make more out of that than I could explain."
"[Y]our name pops up on TV, he wants to call you, he's going to call you. ... I have no idea what he wanted to talk about."
Conaway said he was disappointed "that we weren't able to conduct the investigation a little quieter, with less public fanfare."
"I'm embarrassed on behalf of our committee that we're such a sieve that we can't keep a secret. It's both sides."
Conaway said the GOP's coming recommendations include:
Setting up a notification system that allows the Department of Homeland Security, when a threat to a state election system is detected, "to immediately hit the right person" in the state to communicate the information.
"A little more fulsome" reporting to the Federal Election Commission, so that if "you've got your private entity paying a foreign agent to do something, ... making sure that we've got the right kind of disclosures."
Additional voter registration security.
Go deeper