Source: McCabe gave interview, memos to Mueller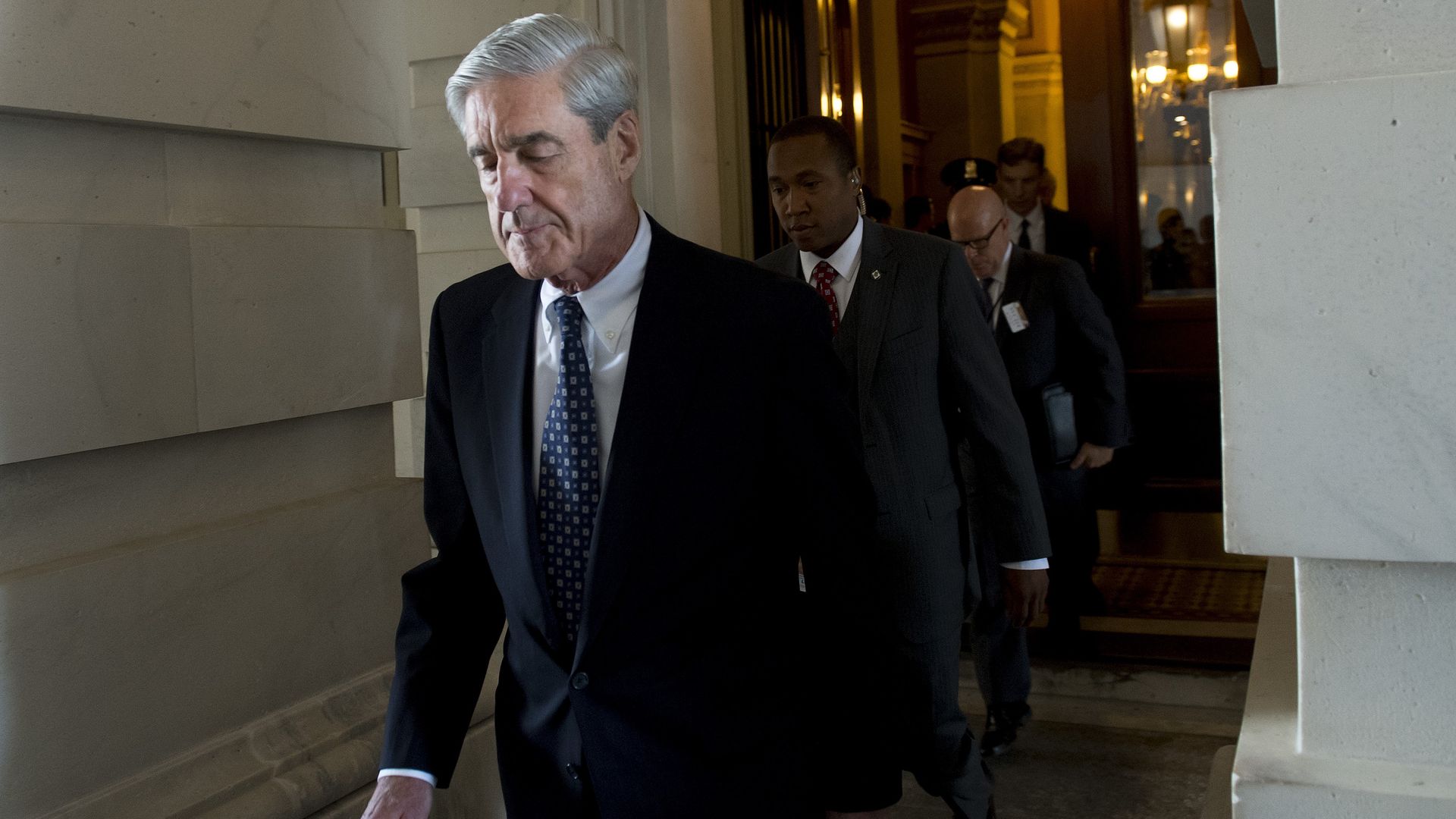 Andrew McCabe, the former FBI deputy director who was fired Friday night, has met with special counsel Robert Mueller's team and has turned over memos detailing interactions with President Trump, according to a source familiar with the exchange.
McCabe's interview with Mueller's prosecutors apparently included what he knows about former FBI director James Comey's firing.
The bottom line: The memos include corroboration by McCabe of Comey's account of his own firing by Trump, according to the source.
McCabe alluded to that in a 10-paragraph statement right after his firing, in which he said: "[M]y testimony to the House Intelligence Committee revealed that I would corroborate former Director Comey's accounts of his discussions with the President."
The handful of memos document both McCabe's own direct engagement with the president and Comey's.
The memos include an account of at least one in-person meeting with Trump, the source said.
Why it matters: The specifics of Trump's thinking about Comey are of acute interest to Mueller, in part because of Trump's own statements linking the firing to the Russia investigation that is at the heart of the special counsel's mission.
Any obstruction of justice argument would center on Trump's firing of Comey. McCabe has signaled that he will be corroborating Comey's account, and with contemporaneous, detailed notes.
Axios sought comment from the special counsel's office.
Go deeper: Statement by McCabe's lawyer, Michael Bromwich, a former inspector general ... Justice Department statement on firing ... McCabe's bio ... Quotes provided about McCabe from prominent national security and FBI/DOJ figures.
Go deeper